WWE Stock Watch: Ranking 12 Superstars Who Are Moving Up or Down (May 24)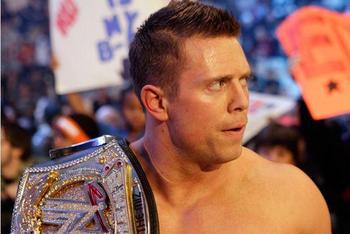 Photo courtesy of WWE.com
When it comes to the WWE, stocks don't have anything to do with finance or business.
But they do go up and down.
If a superstar has a bad week, his stock plummets. If a superstar has a good week, his stock soars.
After this week's Over the Limit pay-per-view, it's pretty clear that some are moving in the right direction while others...well, aren't.
Let's take a look at who's doing what with this week's WWE Stock Watch.
Note: Stock Watch takes into account last week's SmackDown, Over the Limit and this week's Raw.
5. Stock Down: Dolph Ziggler and Jack Swagger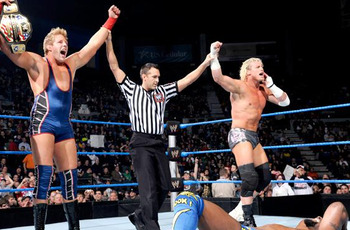 Photo courtesy of WWE.com
I know, I know—Dolph Ziggler and Jack Swagger actually main-evented this week's Raw.
But let's be honest: They were only in that main event to make John Cena and Sheamus look good, and they're still nothing more than glorified jobbers.
Ziggler and Swagger lost that match via DQ, which was their second big loss in 24 hours. They also lost their WWE Tag Team Championship Match against Kofi Kingston and R-Truth at Over the Limit.
This is such a badly-booked duo, which is a shame because of how talented they are.
Both guys deserve much better, especially Ziggler, who sold that finish like a champ at Over the Limit.
5. Stock Up: Kofi Kingston and R-Truth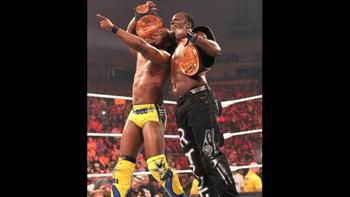 Photo courtesy of WWE.com
Who said the tag team division doesn't matter?
Tag team wrestling is experiencing a bit of a revival recently, and WWE Tag Team Champions R-Truth and Kofi Kingston are at the forefront of it.
I still think they're a really a random pairing, but oh well, they make it work.
Kingston and Truth handed Titus O'Neil and Darren Young their first losses since moving to SmackDown last Friday, and then they retained their titles against Dolph Ziggler and Jack Swagger in a really good tag team match at Over the Limit.
While it remains to be seen how long Kingston and Truth will stick around as a tag team, they're real for right now.
4. Stock Down: Zack Ryder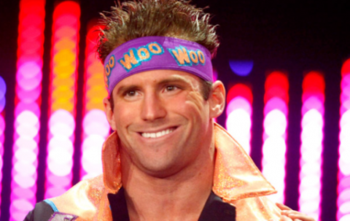 Photo courtesy of WWE.com
I legitimately feel bad for Zack Ryder.
Something must be going on with him backstage because he was booked like crap once again this week.
He jobbed to Daniel Bryan on SmackDown, was easily beaten by Kane at Over the Limit and then couldn't even get on Raw (was he in the brawl to end the show?).
The WWE is wasting away Ryder's popularity and talent by using him as a jobber when he's actually still pretty over with the fans.
I'm just waiting for a report to come out saying that he has backstage heat, because that's the only logical explanation for his burial.
4. Stock Up: Daniel Bryan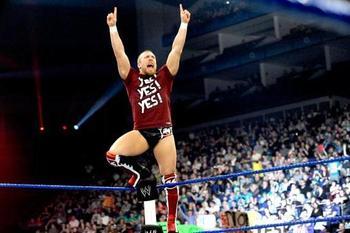 Photo courtesy of WWE.com
Daniel Bryan went 2-for-3 this week.
He beat Zack Ryder on SmackDown and Kane by DQ on Raw, but he lost his WWE Championship match to CM Punk at Over the Limit.
But Bryan's stock still goes up, because his match with Punk was arguably the best match of the year (and damn near a five-star match as well), and the finish was done to make him look really strong.
That was just about the closest anyone has gotten to beating Punk during his six-month-plus title reign, so it says a lot about the creative team's confidence in Bryan to book him like that against the WWE Champion.
While Bryan may not have walked out of Over the Limit as WWE Champion, he's going to get a rematch and is going to stay in the main event for the foreseeable future.
3. Stock Down: John Cena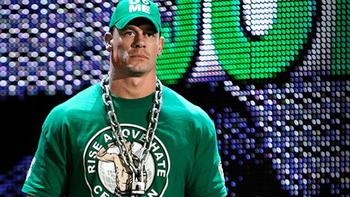 Photo courtesy of WWE.com
Things aren't going all that well for John Cena.
He lost to John Laurinaitis at Over the Limit following interference from Big Show, and although he picked up two wins on Raw the next night, the show ended with him laid out after another knockout punch from Show.
While Cena is generally able to "overcome the odds" (that's the understatement of the year, huh?), the odds once again are not in his favor, as he's set to face the newly-heeled Big Show at No Way Out.
Although Cena was still the star of Raw on Monday (he was on the show for like 45 minutes), he's not exactly in a favorable position with Laurinaitis, Otunga and Show all working against him.
3. Stock Up: Christian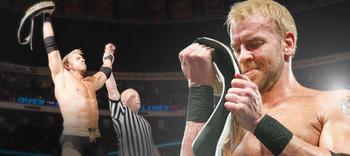 Photo courtesy of WWE.com
What a pleasant surprise this was.
Christian made a shocking (yes, legitimately shocking) return to the WWE at Over the Limit, winning a battle royal to earn himself either a US or Intercontinental Championship shot and then beating Cody Rhodes to win his fourth IC title.
What was perhaps even more surprising was that Christian is now a baby face, as evidenced by his match against Rhodes and his easy victory over Jinder Mahal on Raw.
Christian has always been a guy who can work well as either a heel or baby face, and though I prefer him as a heel, I think he'll do just fine as a face on SmackDown.
Hey, at the very least, he brings some much-needed experience and name value to the mid-card.
2. Stock Down: The Miz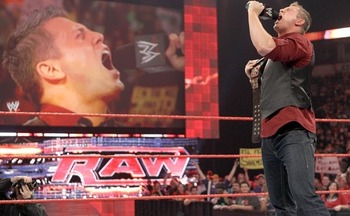 Photo courtesy of WWE.com
Just over a year ago, it would have been great to be The Miz.
Today? Eh, not so much.
The Miz was forced to do that ridiculous "Thriller" dance at Over the Limit on Sunday, and to make matters even worse, he then had to job to Brodus Clay again on the PPV.
Oh yeah, he didn't appear on Raw at all, either.
Although The Miz is slated to film The Marine 3 soon, I'm surprised that he's been booked this horribly as of late.
Like with Zack Ryder, he's become just another guy in a very short span.
2. Stock Up: Big Show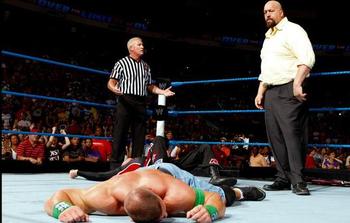 Photo courtesy of WWE.com
A week ago, Big Show's stock couldn't have gotten much lower after that insanely awkward crying segment that saw him get fired.
But the only way to go from there was up, and that's exactly what Big Show did.
Show returned at Over the Limit, KO'd John Cena with the WMD and helped John Laurinaitis keep his job. He then was rehired, turned heel on Raw (it's about damn time!) and knocked Cena out with another WMD at the end of the show.
It wasn't long ago that Big Show was putting me to sleep, but now that he's heel and has aligned himself with Laurinaitis, things are looking up for the WWE's giant.
1. Stock Down: Cody Rhodes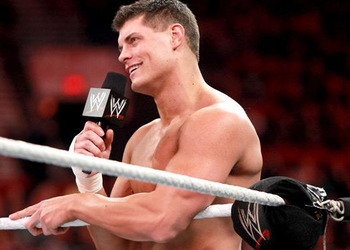 Photo courtesy of WWE.com
Cody Rhodes lost the Intercontinental Championship to Christian at Over the Limit, and that could be a sign that he's ready to move on to the main event.
But judging by what's been happening with him recently, I don't think that's the case.
Rhodes actually lost to Santino Marella on SmackDown (I can't believe creative booked this to happen) and then was nowhere to be found on Raw.
Two big losses and a non-appearance on Raw in a four-day span isn't exactly making Rhodes look strong.
Aside from a few other mid-carders, I'm not sure there's anyone who keeps getting screwed over by creative as much as Rhodes has been recently.
1. Stock Up: Sheamus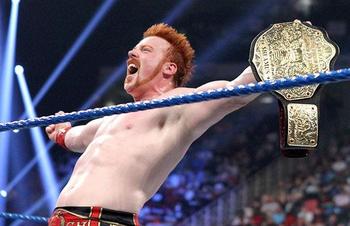 Photo courtesy of WWE.com
It's been one hell of a week for Sheamus.
He beat Randy Orton in a 27-minute TV classic on SmackDown, and not to be outdone, he followed that up with a huge victory in the Fatal 4-Way at Over the Limit to retain his World Heavyweight Championship.
Two huge wins like that show a massive vote of confidence in Sheamus as a top guy, who came out of Over the Limit looking better than just about every star on the WWE roster.
Clearly, creative has big plans for Sheamus this year, and his World Heavyweight title run may only just be getting started.
Drake Oz is the WWE Lead Writer for Bleacher Report. You can follow him on Twitter and ask him any wrestling-related questions (to be answered in the B/R Mailbag) on Formspring.
Keep Reading