Newcastle United Strategy: How to Approach the Europa League
May 24, 2012

Clive Brunskill/Getty Images
As part of moving forward as a club, Newcastle United will be partaking in European football next season.
Like any manager will tell you, there is more to a season that involves other tournaments than simply turning up and winning all of your games. But then, you already knew that.
Games have to be balanced out as injuries and player fatigue become stronger factors than they would be in a regular 38-game season.
Since United will be dropped in at the playoff round, their competitive season will begin on August 23, with the draw to be announced two weeks earlier.
Were I Alan Pardew, there are two things the Europa League can offer the club:
Incentive to add depth
Assuming they win that playoff tie, Newcastle will be subject to at least 54 games during the season (38 league games, a minimum of two domestic cup matches and 14 Europa League fixtures).
The current squad is nowhere near ready to take that on.
That means there's a good chance of Alan Pardew dipping into the transfer funds this offseason and buying a few players.
I've already outlined a few priorities, ranging from cheap squad fillers to players who could make a serious statement in the league.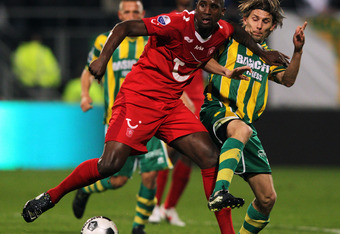 Dean Mouhtaropoulos/Getty Images
Even without the Europa League to deal with, depth will already be a problem.
Against Norwich City last season, Danny Simpson and James Perch were forced to play centre-backs and Steven Taylor's absence was keenly felt.
Chieck Tiote had a solid season, but will again be absent for the African Cup of Nations next year. While Danny Guthrie did a good job of filling in for him, there's a good chance he will be released in the offseason.
That's just two of the clearest problems. Suspensions and injuries will also set in during the season, while Chelsea are an example of how too many games can spoil the league.
Towards the end of last season, they had a seriously congested schedule (eight games in about three weeks) thanks to a strong run in the FA Cup and UEFA Champions League.
There's no doubt in my mind that fatigue set in at that stage. Also, with one eye on other competitions, they managed to lose points to Fulham, Arsenal, Newcastle and Liverpool in fairly rapid succession.
With a depth chart stronger than Newcastle's, that run of form is an indicator of how success can be a gift and a curse. Had Chelsea lost the UCL final (as they were lucky not to), they would have missed out on a Champions League berth.
With a couple of bad FA Cup results, they could have been out of Europe altogether.
The short version of what I'm saying here is, Newcastle needs to add to their squad this offseason. If they don't, they are destined for failure.
That knife does have two sides to it.
While the Europa League doesn't have the glamour or the financial incentive of the Champions League, it's still a badge of honour for a club like Newcastle and a sign of moving forward.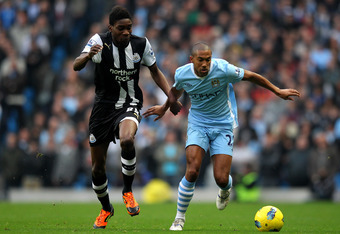 Alex Livesey/Getty Images
The Europa League should be used as a magnet to bring in decent players.
Player development
While Barcelona or Real Madrid are unlikely to visit St. James's Park again within the next 12 months, the Europa League is still a great chance to develop some of the club's more promising prospects like Shane Ferguson or Sammy Ameobi.
Take a look at page nine of this document and look at some of the teams on the list.
Now, here's a question: which opponent would be better at helping a young player adjust to first-team football? Napoli or the Sunderland reserves?
Feel free to look over that list and pick out any opponent, but chances are you'll come up with the European club acting as the stronger beat-stick than the Reserves grade.
Academy players who are well-suited to the English style of football, like JJ Hooper, can be given a run and might well cause a few headaches for defenders who don't come up against that kind of thing regularly.
Players on the fringe will also have a chance to prove themselves at a stronger level than a developmental league. Gabriel Obertan or Mike Williamson can improve their game while still playing regular, competitive minutes.
The league is an obvious priority, so stars like Papiss Cisse or Hatem Ben Arfa are unlikely to be sent to face the Moscow winter, but the player development aspect won't necessarily come at the expense of winning games; a team with the four mentioned players is still a decent side.
While the heavier schedule can be a hindrance to league progress, it can also be used as an opportunity to cycle in competitive game time for those who wouldn't otherwise get them.
Ideally, none of this would lead to neglecting the league as the Champions League should become a priority within the next few years.
However, provided Newcastle uses the Europa League as a platform to build depth and bring up players from the fringes and the academy, the 2012-13 season can become a huge success.