WWE Raw Review: 5 Things We Learned from Tonight's Episode (May 21)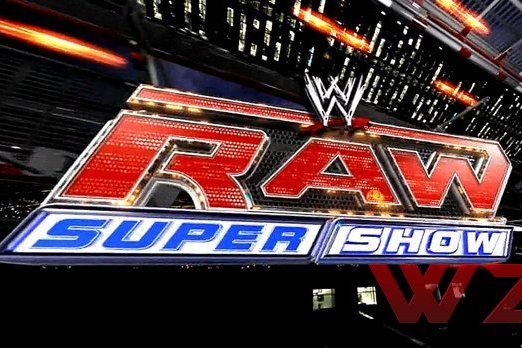 Photo courtesy of WWE.com
Missed tonight's episode of Monday Night Raw?
Don't worry. You didn't miss much.
As pleasantly surprised as I was by Over the Limit (aside from the main event), tonight's Raw was a very predictable show that was full of a ton of not-so-stellar booking.
There's so much emphasis being placed on what's been going on between John Cena and John Laurinaitis that everything else seems to be getting overshadowed, and that's obviously not a good thing.
The overshadowing of the majority of the WWE roster is, of course, one thing that tonight's Raw taught us, but that's not all we learned.
Here are five things that we learned from the May 21st edition of Monday Night Raw.
Begin Slideshow

»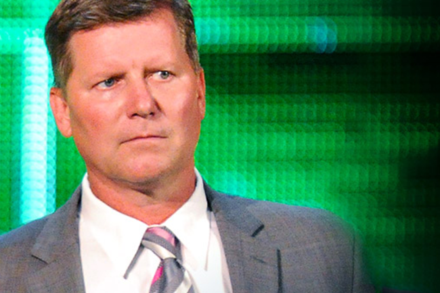 Photo courtesy of WWE.com
Remember the Nexus vs. Team WWE feud in 2010 that culminated with a match at that year's SummerSlam?
And remember how they say that history repeats itself, especially in pro wrestling?
Well, I think we may be seeing history repeat itself with a 2012 version of a WWE-wide feud between the company's heels and baby faces, with John Laurinaitis smack dab in the middle of things.
Since he's obviously a heel, Laurinaitis has shown some clear favoritism toward his fellow heels, and the baby faces haven't taken too kindly to that.
That was never more evident than it was in tonight's main event when all heel broke loose and nearly all of the WWE's baby faces brawled with the majority of the company's heels.
Now, this could have been just a one-time thing, but given what's going on with all this People Power nonsense and Laurinaitis' growing stable of heel followers, I wouldn't be remotely shocked if we see a huge face vs. heel battle in the near future.
It's probably going to happen.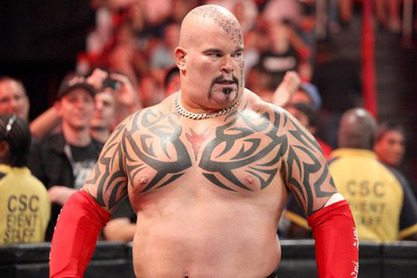 Photo courtesy of WWE.com
You know how you can tell when a gimmick is no good? When it changes just eight weeks after debuting.
Lord Tensai, now being branded simply as "Tensai," has dropped the signature robe and mask and has apparently been stripped of his lordship, too.
Why? Well, I would have to assume that it's because Tensai has been a complete and utter flop.
It didn't take more than a couple of weeks for me to see that this Tensai character simply would not work, and though I gave it a chance, tonight pretty much solidified what I thought from the beginning: The Tensai experiment has to end.
The crowd couldn't care less about him, and the only reaction he generates is the "Albert" chant that happens just about every week because that gimmick was at least half way decent.
Oh, and Tensai's in-ring performances have been—and I'm being kind here—very sloppy, too.
It's already time to pull the plug on the Tensai gimmick.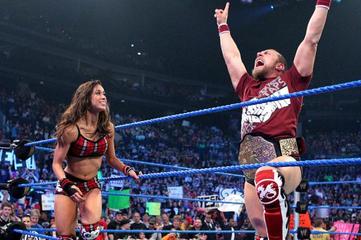 Photo courtesy of WWE.com
I've unfortunately dated some women who've had a few screws loose like AJ, and I eventually realized that it was going to lead me nowhere good.
But it looks like CM Punk could get caught in AJ's little web of disaster.
As she went, to put it mildly, a little crazy in a backstage segment with Punk on tonight's Raw, he remarked that he kind of likes crazy chicks.
The WWE has been teasing something romantic between Punk and AJ for a few weeks now, but tonight was the first time that Punk really seemed to be into her, too.
This could be a swerve, of course, but I wouldn't be surprised if it led to Punk hooking up with AJ, which would add another dimension to his ongoing feud with Daniel Bryan.
I've liked AJ's character development so far, so I'm willing to see where this goes, though the WWE has to be extra careful when booking a top star like Punk in a romance angle.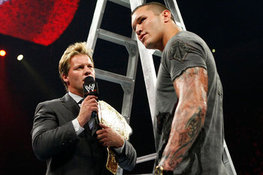 Photo via bleacherreport.com
Well, I think we can put those rumors of Chris Jericho's impending WWE departure to rest.
He interrupted Randy Orton's match with Alberto Del Rio and hit "The Viper" with not one, not two, but three Codebreakers, all but ensuring the start of a feud between those two.
I love it.
There's a lot of history between Jericho and Orton, as Orton is the one who punted Jericho in the skull to end his last WWE run in a storyline that's never really been followed up on.
Perhaps Jericho's attack on Orton on tonight's Raw will change that, though, and I hope it does because the potential for a great series of matches between two of the WWE's best wrestlers is there.
Oh, by the way, how awesome is Jericho?
The guy is 0-5 on PPV since returning, but he's still one of the WWE's top heels. That's talent.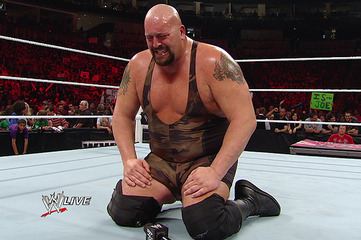 Photo courtesy of WWE.com
I think it's safe to say that Big Show is officially a heel now.
Going into tonight's Raw, I wasn't sure what the WWE would do with Show, and part of me thought that we'd see something to the John Cena/Nexus storyline last year where Show became an unwilling servant of John Laurinaitis until he eventually gave in and turned heel.
But at the beginning of Raw, it was revealed that Big Show will face Cena at No Way Out, and Show officially turned heel with a promo in which he chastised Cena and the fans.
I'm all for Show's heel turn, too.
It's no secret that I've found him to be pretty terrible as a baby face, and his size alone makes him more conducive to being a heel, so it's about damn time he actually is one.
I'm not thrilled about the prospects of another Cena/Show feud, but I guess I'll put up with it to see Show as a heel.
Drake Oz is the WWE Lead Writer for Bleacher Report. You can follow him on Twitter and ask him any wrestling-related questions (to be answered in the B/R Mailbag) on Formspring.