Golden State Warriors: Six Free Agents Who'd Make the Warriors a Defensive Team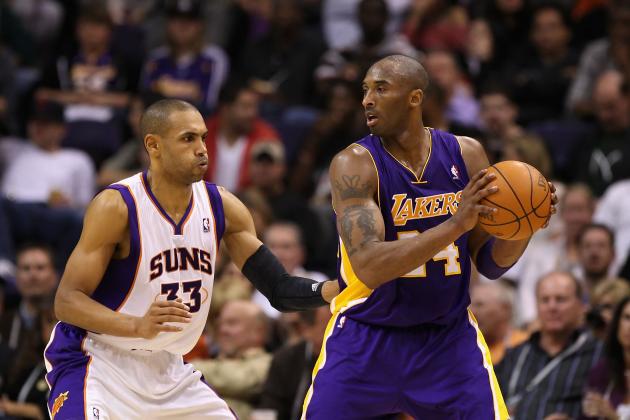 Christian Petersen/Getty Images

The Golden State Warriors are going to look like a very different team next season thanks to Andrew Bogut, but he is going to need some help.
To help make the transition to playing tough defense, or any kind of defense for that matter, the Warriors need all the defensive-able players they can get.
The Warriors appear set at most positions in their starting five, but that certainly doesn't mean that they don't need any help.
The Warriors are reportedly looking to acquire a veteran or a new starting small forward by shopping their own pick next month, that might be a good idea because they only have around a mid-level exception to upgrade their roster with through free agency.
However, to do that they first have to keep their own pick.
It's too early to tell what is going to happen with the lottery or in the trade market, but all that means is that they need to prepare for any circumstance possible.
In looking for an upgrade defensively the Warriors certainly won't be attracting too many big names, so they need to get what they can afford.
Here are the unrestricted free agents that will give the Warriors the defensive boost they need.
Begin Slideshow

»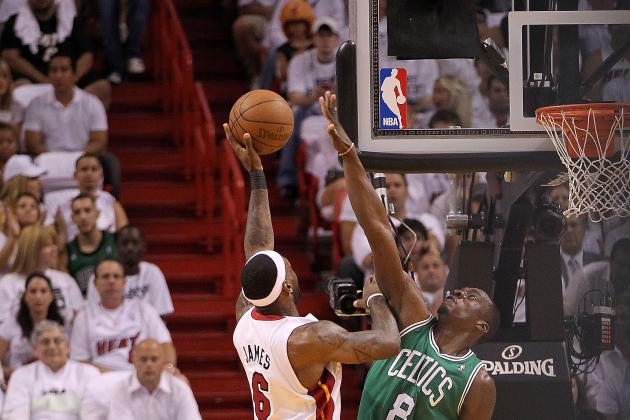 Mike Ehrmann/Getty Images

Perimeter defense is a big area of need for the Warriors and Jeff Green is a name that should come up.
Expected to be back and healthy for the 2012-13 season following heart surgery, Green has been an effective role player for the Oklahoma City Thunder and Boston Celtics.
Green is a very good perimeter defender, but his offensive game isn't anything to call home about. His lack of efficiency on the offensive end wouldn't be to detrimental though, thanks to a team loaded with offensive talent.
Green would be a great addition at small forward who could immediately start for the Warriors if he indeed comes back at full strength.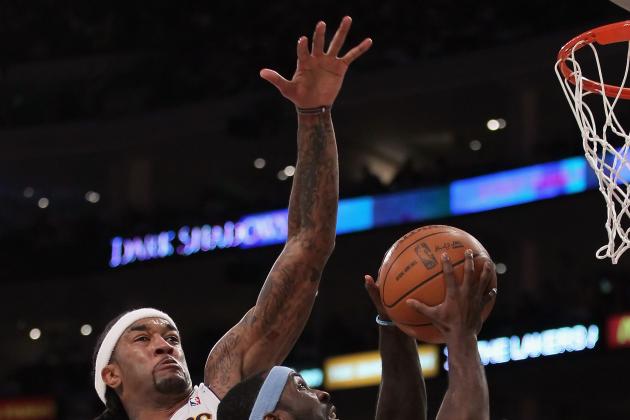 Jeff Gross/Getty Images

How much worse can the non-trade of Andris Biedrins to the Houston Rockets get?
Not only would the Warriors have gotten rid of Biedrins without paying him, but now we know that Jordan Hill can actually play.
Hill has shown that he can be effective on both ends of the floor, and he can really crash the boards. While he is not an overwhelming defensive player, Hill is a legit shot blocker who would be a solid backup for either Bogut or David Lee.
His rebounding ability is something the Warriors desperately need off the bench next season.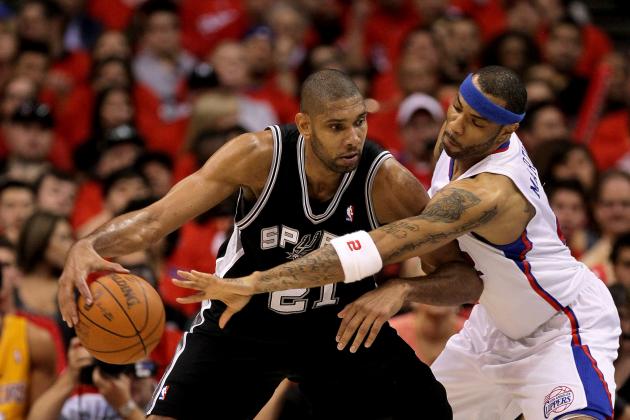 Stephen Dunn/Getty Images

Kenyon Martin has been exactly what the Los Angeles Clippers needed: a tough, defensive-minded leader who at this stage of his career has no problem coming off the bench.
He could be exact same thing for the Warriors.
The Warriors need a banger off the bench. If Martin and Bogut were on the floor at the same time, they would make the toughest front-court the Warriors have had since...well, ever.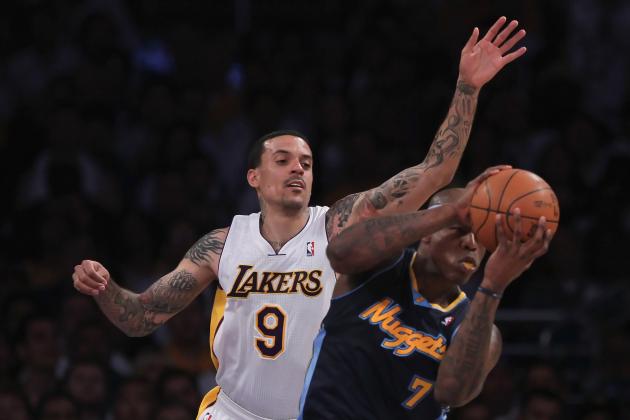 Jeff Gross/Getty Images

Why not?
Barnes helped the Warriors get to the playoffs once before; why can't he do it again?
His best days are probably behind him, but Barnes is still an excellent rebounder who plays with a lot of energy. His ability to generate steals and match up with any opponents' top perimeter player would be a great addition to their starting five, or better yet, off the bench.
Barnes would give the Warriors a solid defender and an energy guy at small forward at a reasonable price.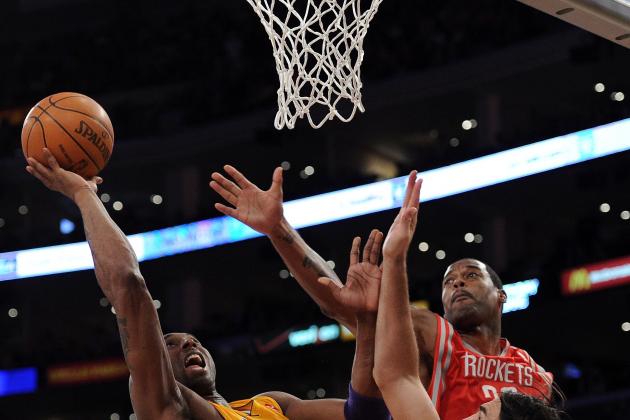 Harry How/Getty Images

If the Warriors could talk Marcus Camby into coming to the Bay Area for their mid-level exception, it would give them one of the strongest front courts in the league.
Camby could essentially give everything that the Warriors expect from Andrew Bogut, albeit in smaller doses and with much less on offense. He would make an outstanding backup center to Bogut.
Plus, at 37 years of age, being a full-time backup might not be the worst thing in the world for Camby.
The Warriors should at least inquire about Camby's services to see what it would take to get him.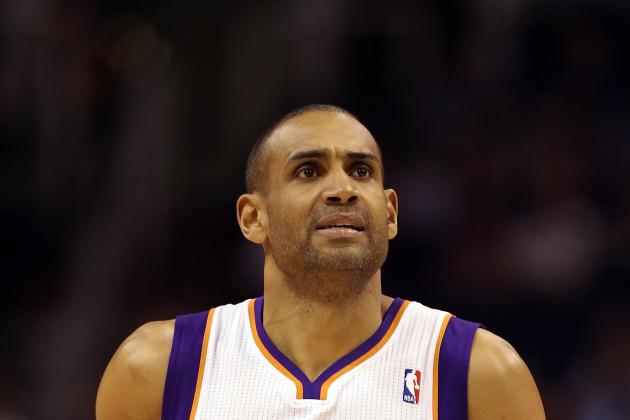 Christian Petersen/Getty Images

It would be weird to see Grant Hill in a Warriors uniform and not a Phoenix Suns uniform (since it's the only one we can remember him actually playing in), but it would be the good kind of weird.
Like mixing popcorn with Milk Duds.
Hill would be a perfect fit at small forward for the Warriors next season, as he would provide solid defense and an efficient overall game.
Even at 40 years of age, if he joined the Warriors next season he would still be one of their top defenders.
Coming off of knee surgery, he could give the Warriors a defensive lift on the perimeter, and he would provide them with leadership as an excellent veteran presence on their starting five.