The Doctor's Weekly WWE Raw Recap: The 158 Things We Learned, Loved and Hated
May 22, 2012

Michael N. Todaro/Getty Images
I can't say thank you enough to the people who come here each week to read the ludicrous things I come up with and take the time to comment. I am working on something special for you guys as a way to say thank you.
Until I get everything worked out, I cannot reveal any details, but I think it is something everyone will be really excited about. It will go way beyond simply giving shout-outs to the occasional winner of a prediction contest. It's getting closer.
I truly appreciate my loyal readers, but for those of you who are new, each week I recap Raw with a long list.
The entries are made up of equal parts humor, recap, play-by-play, revelations, speculations, questions, answers and anything else I notice during the show. I sometimes comment on commercials, too, just because I get bored during them.
Every week, I put in a little something to make things a little more fun. Last Monday I asked anyone who commented to leave the name of the country you lived in to see how far B/R's articles reach.
I was happy and humbled to see responses from people on all six habitable continents leave comments telling which country they resided in.
I was also happy to see that people in my own country of the United States left their home state as well. As promised, here is a list of the countries from the comments.
Australia, England, Scotland, U.A.E., New Zealand, Qatar, Ireland, Guinea-Bissau, India, The Netherlands, The Philippines, Sweden, Bangladesh, Pakistan, Ukraine, Norway, Denmark, China, Mexico, Malaysia, Japan, South Africa, Korea, Portugal, Brazil, Greece and Chile.
Let's do this one more time and see if we can add some more to the list for Friday. If you are from a country not mentioned in the list, please mention it below in the comments section and I will add it to the list for Friday.
This week I am also going to do something a bit different. I want to start using a custom image for my recap pieces each week, but I am terrible at that sort of thing.
Anyone who read Monday's recap saw the hatchet-job I did, so what I am looking for is one of my more graphically talented readers to help me out. This is a big favor I am asking so I am not expecting a ton of submissions, but any will be considered.
I want people to design some custom images and I will put up a slideshow which will allow people to vote for their favorite. The winner will be used on a weekly basis on my recaps going forward with credit being given to the artist in every article.
Here is what the specifications would have to be in order to qualify. The image would have to be a minimum size of 1200x900 to work, but bigger than that is just as good.
The image would need to incorporate the phrase "The Doctor's Weekly Recap List" and contain plenty of images relating to WWE and various Doctor Who related items like The TARDIS, sonic screwdrivers, Daleks or anything else widely known as part of the Who-niverse.
For anyone who didn't get it from the rotating profile pics I use, I am a big Doctor Who fan. This is the primary reason I call myself The Doctor, in tribute to the show.
I am looking for one universal image to use for both Raw and SmackDown so excluding those words would be best so I can use it for both. Extra consideration will be given for putting the Bleacher Report logo in as well.
I am really looking forward to what you guys are able to come up with and just so people do not feel rushed, I am going to allow submissions for two weeks starting from the time this article is posted. June 4 will be when I post the slideshow for voting.
If you would like to submit an image please send an E-mail with the image attached as a JPEG to BR_Doctor@live.com along with your full name so the work can be properly credited. This E-mail was created just for this contest so please contact me on my profile page for anything else.
It is also not lost on me that my introductions have been getting longer and longer recently. That will change in a week or two once I have everything settled for all the things that are going on.
I try and interject some fun into these lists, so I hope you have fun reading this week's list of the 158 things we learned, loved and hated from the show.
1. The show opens with a recap of the events from Over the Limit.
2. I am glad Big Show turned heel. Finally, he can start facing the good guys and they will all be the underdog against a guy with his size and experience.
3. Michael Cole welcomes us to the show as John Cena's music hits to a mostly positive reaction for John Cena.
4. Cena does not look pleased as he immediately grabs a mic before getting in the ring.
5. To paraphrase, Cena has lost his smile.
6. Cena talks about how he usually tries to put on a smile after a loss.
7. He screams, "What the Hell happened! What the Hell! What the Hell!"
8. Cena can't wrap his head around what happened last night.
9. If you had just held onto that STF for a few seconds longer, you wouldn't be in this mess, Cena.
10. Cena brings up Big Show's betrayal last night.
11. He says Big Show sold out to Laurinaitis and he can't figure out why.
12. Cena says Show would have been rehired by anyone who would have become the new GM.
13. Ha, Cena brings up the old computer that used to run Raw.
14. I am still salty that we never had a resolution to that achingly long storyline.
15. Cena is really venting some serious frustrations right now.
16. Eve comes out to Johnny's music.
17. Hahaha. Cena says "Wow, John Laurinaitis. You got really hot, but you still suck."
18. I like this side of Cena. A little ruthless aggression coming back is never a bad thing.
19. Eve brings out JL, who is on a motorized scooter selling his "injuries."
20. JL says he was rushed to the emergency room and he has a possible broken clavicle and damaged ACL and PCL with possible spinal injury as well.
21. Hypochondriac.
22. He tries to pass off his win as being due to him being a fierce competitor.
23. Johnny Ace says if any wrestler lays a finger on him they will be immediately terminated.
24. JL brings out the man he just rehired, Big Show.
25. We also get the announcement that Big Show vs John Cena has been made for No Way Out in four weeks.

26. Show looks like he might regret his decision by the look on his face.
27. A "You Suck" chant breaks out and he says he knows he should explain his actions, but no one is entitled to an explanation.
28. He talks about how he was brought to tears after being fired and how it made him feel like he had no sympathy for anyone.
29. He starts to get angry as he says anyone in his position would have done what he did to Cena.
30. Before walking off, Big Show says he is going to knock Cena out at No Way Out.
31. David Otunga's music hits and he comes out and talks about how he is going to beat Cena right now.
32. Cena says he isn't in the mood and if Otunga comes in the ring, he will get hurt.
33. Otunga dedicates the match to Funkman and poses on the ramp before going to the ring to a heated John Cena.
34. What a terrible time for a commercial.
35. When we return, Cena goes straight for Otunga and Otunga bails out of the ring.
36. They play cat and mouse a little bit before Otunga catches Cena with a few strikes.
37. Otunga poses for Johnny and Cena takes advantage.
38. Cena puts up Otunga and delivers an AA and an STF for the win by submission.
39. Curt Hawkins, Darren Young, Tyler Reks and Titus O'Neil attack Cena from behind and Sheamus is out to make the save.
40. Sheamus and Cena clear the ring of everyone before sending Hawkins over the top rope into the other four men.
41. Laurinaitis admonishes everyone who ran in and tells them he did not order them to do anything.
42. Laurinaitis makes a match with Sheamus and John Cena vs three mystery opponents in a 2-on-3 lumberjack match.
43. I like Sheamus' new Brogue Kick Hooligans shirt.
44. Randy Orton vs. Alberto Del Rio is announced for later tonight as well as a confrontation between Daniel Bryan and CM Punk..
45. Man, that WWE title match was freakin' awesome last night. Both men were at the top of their game.
46. Before Ricardo Rodriguez can give his intro for Del Rio, Santino comes out to the ring.
47. Santino says he can never understand what Rodriguez is saying.
48. What is going on right now?
49. For some reason Santino gives Rodriguez the Cobra and then decides he will give Del Rio's entrance.
50. Santino introduces Del Rio as being from "Some crazy place in Mexico."

51. I am so confused right now. What was the point of that?
52. In the middle of Del Rio's entrance we get a video package for Raw's 1000th episode special.
53. Raw going three hours is a risky move. Don't Britta this, WWE.
54. Del Rio finally comes out and he is pissed that Santino did the introduction. Santino just power-walks off to the back.
55. Unless Del Rio is going to be fighting for the US title sometime soon, that was a total waste of time.
56. After the break, Orton comes to face Del Rio.
57. These two guys were in a great Fatal 4-Way match last night with Sheamus and Chris Jericho last night.
58. They start off exchanging strikes in the corner until Del Rio starts targeting Orton's arm.
59. Orton gets the advantage back and starts working over Del Rio in the corner again.
60. Quick paced, back and forth action so far.
61. Del Rio gets the advantage by dropping Orton's neck over the rope before we go to another commercial.
62. When we come back, Del Rio is in control.
63. For weeks, I have thought that Alberto Del Rio reminded me of someone, but I couldn't put my finger on it until now. He kind of looks like Erik Estrada. Am I the only one who sees it?
64. Orton takes back control in what is turning out to be a pretty good match.
65. Orton hits the rope-hung DDT to set up for the RKO.
66. Jericho runs in and hits Orton with a Codebreaker on Orton out of nowhere to end the match.
67. Jericho grabs a mic and talks about being the best in the world at what he does and he slowly gets louder as he yells at Orton.
68. Orton finally gets back to his feet only to eat another Codebreaker.
69. Jericho is flipping out at Orton. He seems kind of bitter about his loss last night.
70. He lifts up Orton and hits a third Codebreaker before finally leaving the ring.
71. So far we have seen Cena, Big Show and Chris Jericho get really pissed off tonight. This is an interesting show thus far.
72. Before we got to commercial, we see Daniel Bryan walking in the back.
73. Bryan gets a mixed reaction when he comes out after the commercial. He is not doing his usual energetic, Yes screaming entrance.
74. Bryan says he was screwed out of the title and should be WWE champion right now.
75. Punk clearly tapped after the three count. Tape doesn't lie, Bryan.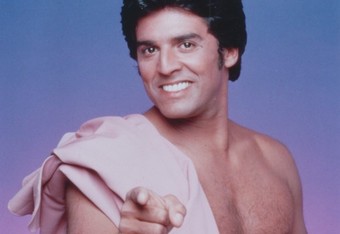 76. I am not hearing as many Yes chants as usual. In fact, many people are chanting No at him.
77. Bryan demands a rematch, which brings out CM Punk to a big pop.
78. More wrestlers need to wear shorts over their trunks when wearing a t-shirt and not wrestling right away. It makes things a lot less creepy.
79. Punk says that last night was one of the greatest matches he has ever had, but he won fair and square.
80. Punk replays a clip from SmackDown when Bryan made Kane attack Punk after tricking him into thinking Punk hit him with a steel chair.
81. That was a very Eddie Guerrero-type move. I love it.
82. Punk brings out Kane to face Bryan. Since when does Punk get to make matches?
83. Awesome! Punk is going to be on commentary for this match.
84. Cole asks how he can make this match and Punk sort of brushes the question off.
85. Did he just steal Cena's catchphrase?
86. Kane starts going to work on Bryan right away, but Bryan uses his quickness to get in some offense.
87. Bryan low-bridges Kane over the top rope and then dives onto Kane from the outside.
88. Punk grabs a chair and goes to do the same thing Bryan did, but Bryan grabs the chair from him, only to get caught by Kane holding the chair. Kane grabs the chair and starts beating Bryan with the chair.
89. Kane chokeslams Bryan in the middle of the ring, twice.
90. Punk acts like he is checking on Bryan but then he slaps on the Anaconda Vice to rub salt in the wounds.
91. Babyfaces attacking heels while they are down is very "Attitude Era." I like it.
92. After the break, Punk is shown backstage and AJ runs up to him.
93. Punk makes a crack about her being crazy and she says she enjoyed watching Punk beat up Bryan.
94. Damn, AJ is good at acting crazy. She almost snaps on him and Punk says she has been acting like a fool and she starts crying.
95. He holds her telling her everything will be fine.
96. Whoa. She stops crying at the drop of a hat and Punk says he sort of digs crazy chicks.
97. I don't know where this angle is going, but I am interested. AJ is polarizing for some reason. Whenever she is on screen I want to see what she will do next, and that is always a plus when it comes to any WWE superstar or Diva.
98. Justin Roberts gives Christian a fairly favorable introduction as he comes out with the IC title he won from Cody Rhodes last night at Over the Limit.
99. Is it just me or is WWE putting all their commercials in the worst possible places tonight?
100. Christian is facing Jinder Mahal, all but confirming my suspicions that Christian has fully turned babyface.
101. Christian and Mahal trade offense until Mahal sends Christian over the rope.
102. Ha. Cole messes up and then covers by saying "Working with Booker is running off on me."
103. Mahal almost locks in the Camel Clutch but Christian turns it into a Kill Switch.
104. Nice. Christian wins after delivering a Frog Splash.
105. Wow! Kelly Kelly looks amazing. I almost forgot she worked here.
106. I guess she is on Maxim's Hot 100 again so WWE is putting her back on TV for exposure purposes.
107. I always thought she would make a great babyface valet. Maybe WWE should pair her up with someone and they can feud with Aksana and Antonio Cesaro.
108. Kelly is out after the break looking very patriotic.
109. Beth Phoenix comes out to face her and I can't help but notice that Beth has slimmed down a bit recently.
110. Haha. Beth starts off strong and Lawler yells "Hey! Watch the face!"
111. Layla is shown in back watching the match. I think I saw that outfit she is wearing in the window of a Victoria's Secret store.
112. Kelly hits a Thesz Press and a spinning head-scissors to take the advantage.
113. She tries to do a back flip-elbow into the corner on Beth but gets her head knocked off instead.
114. Beth hits the Glam Slam for the win.
115. JL is shown on his Rascal backstage as we head to another commercial.
116. I am really looking forward to this Clash of the Champions DVD. That was always a fun event.
117. The trailer for the new Max Payne video game was cooler than the entire movie that was based off the first game..
118. Sheamus is out after the break for his handicap tag team, lumberjack match.
119. This kind of situation is eerily reminiscent of the Vince Russo period in WCW. There were all kinds of crazy matches back then.
120. Cena comes out with some more pep in his step than he had earlier in the evening when he was screaming his head off.
121. Vickie is out on the ramp and sucks up to JL a little before bringing out Dolph Ziggler and Jack Swagger.
122. The third man is...Orson Welles!
123. Just Kidding, it's Lord Tensai.
124. I think a lot of people saw this one coming.
125. The lumberjacks are all heels, making for a very hostile situation for Cena and Sheamus.

126. Ziggler and Sheamus start off.
127. Laurinaitis is on the ramp watching as Sheamus gets the best of Ziggler.
128. Cena tags in and Ziggler high-tails it to tag Swagger.
129. Swagger gets in one good move and then does some push-ups only to have Cena run right through him when he gets back up.
130. Cena hit Swagger hard with that one.
131. Tensai tags in and begins working over Cena in his team's corner.
132. Cena is able to get the tag and Sheamus starts taking Swagger apart.
133. Ziggler breaks up a pin but Sheamus just pitches him over the top rope.
134. Tensai and Sheamus start slugging it out and Tensai drives Sheamus out of the ring into the den of wolves.
135. Sheamus fights all of them off and makes it back into the ring with a little help from Cena.
136. Sheamus and Tensai might be able to have a great feud. Their sizes make them a perfect fit and both men are athletic enough to have a good match given the right stipulation. Perhaps a cage match would suit these two best.
137. Tensai is in firm control of Sheamus as we head to commercial.
138. When we return Swagger is in control of Sheamus and he drags him to the corner to tag in Tensai.
139. Sheamus gets pushed out of the ring again and the lumberjacks jump on him.
140. Ziggler gets the tag and continues to assault Sheamus.
141. He almost gets the win with a fame-asser right away.
142. Big Show is shown coming out on the ramp.
143. Where did Johnny go?
144. Cena is trying to cheer on Sheamus to make the tag but Sheamus is being effectively cut off by the three-man offense from the other team.
145. Tensai is bleeding from his forehead as he tags in Ziggler.
146. After striking all three men multiple times, Sheamus hits a rolling senton on Swagger and gets to Cena for the hot tag.
147. The lumberjacks pulled Sheamus off the apron and Cena tried to help, but all hell breaks loose and everyone in in the ring beating on Sheamus and Cena.
148. The babyfaces come out to even the odds and it is like the Royal Rumble in the ring with all these people flying around everywhere.
149. Cena makes it out of the ring and heads to the back to find Big Show.
150. Cena is shown looking for Big Show and he asks John Laurinaitis, who hobbles off after not giving an answer.
151. Cena turns right into a WMD.
152. The sound of Big Show hitting one of the crates next to him made that sound really fake, but it looked pretty cool since you couldn't see it coming.
153. The show closes with Show walking off, leaving Cena laid out.
154. Decent show tonight. Nothing to write home about, though.
155. I liked how a lot of people showed some anger in their promos, although I expected to see Miz address his loss to Clay from last night at some point.
156. WWE had a great PPV last night, so it would have been difficult to follow that no matter what they did.
157. No developments with Brock Lesnar, Triple H and Paul Heyman.
158. With less than four weeks until the next PPV I am a little surprised we do not have any official title matches, but at least we know Big Show will be facing John Cena.

Thanks for reading and feel free to share your thoughts and additions to the list below.