Euro 2012: Top 10 Reasons to Start Getting Excited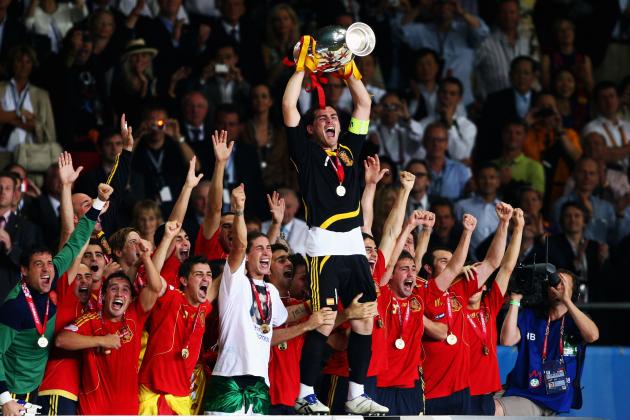 Clive Mason/Getty Images

The wildest and craziest club football season is in the books, but the thrills are far from over.
Euro 2012 is just around the corner, and with some of the best players in world football set to compete, this roller-coaster is sure to keep going, with a few more turns if we're lucky.
Club football is done for a few months, and transfer rumors are no more than whispers until July, so now's the time to get seriously excited for Euro 2012.
Begin Slideshow

»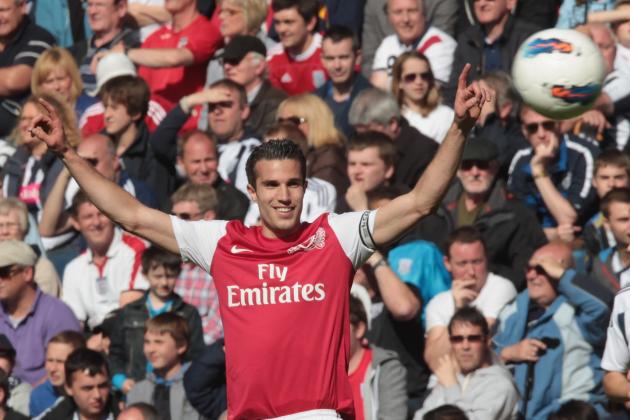 Ross Kinnaird/Getty Images

If it weren't for Cristiano Ronaldo and Lionel Messi hogging all the spotlight, Robin van Persie would be the runaway winner for the Ballon d'Or this year.
Lucky for him, RvP has a chance to steal some of that spotlight back this summer.
The Flying Dutchman will be leading the line for Netherlands, and they'll need him to put on a show right from the start. The Oranje got put in the Group of Death along with Germany and Portugal (and Denmark), and winning that group will be of the utmost importance.
With the beyond hot streak van Persie has been on for the last year-and-a-half, he'd be a smart pick for your fantasy team.
Angel Martinez/Getty Images

The reigning European and World Champions may be a bit injured as they head to Poland and Ukraine to defend their title, but Spain are still one of the favorites to do so.
Winning the Euros and then the World Cup (or vice versa) is an amazing enough feat. Doing a three-peat (of sorts) would be downright incredible.
The defense is a little shaky without Carles Puyol, and Spain's top scorer David Villa will certainly be missed if he can't recover in time, but La Roja still have a very dominant and creative midfield, plenty of young stars to turn to and one of the best keepers in the world in Iker Casillas.
Don't count them out just yet.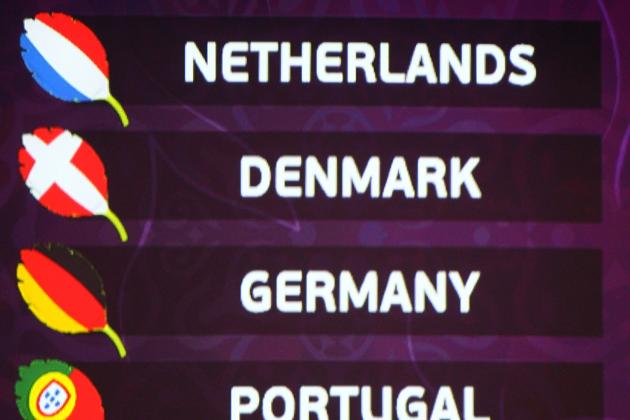 Julian Finney/Getty Images

What Group A lacks in excitement, thrills and everything else, Group B more than makes up for.
Netherlands and Germany are two of the favorites to win it all this summer, and Portugal has the players and potential to dazzle as well. And Denmark isn't bad either.
Every tournament has a Group of Death, but this is one of the best we've seen in a while.
All six games from this group should be a treat to watch, so set your DVRs now.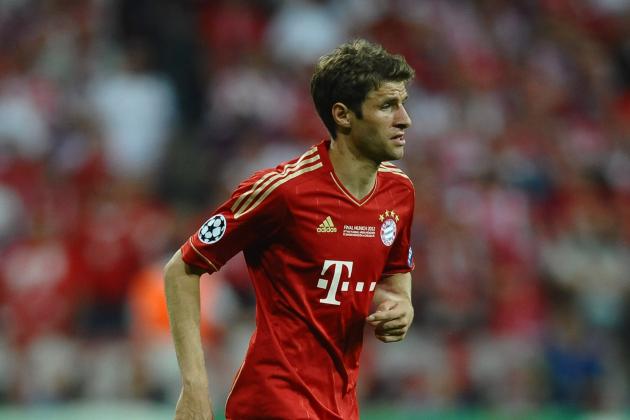 Laurence Griffiths/Getty Images

Footballers like Thomas Muller and Mesut Ozil broke out in the 2010 World Cup with Germany, but this summer will really be their time to shine.
In addition to those two, Danny Welbeck, Andy Carroll, Alvaro Negredo, Loic Remy, Yann M'Vila and more will be looking to make a name for themselves and become stars of the game with strong performances this summer.
Most followers of European football already know all these guys, but a strong showing at the Euros can put a footballer over the top. See, Fernando Torres, Euro 2008.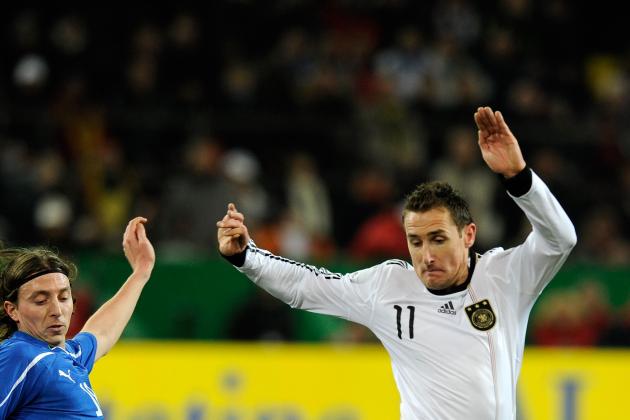 Claudio Villa/Getty Images

Young players are trying to carve out a niche for themselves on the world football scene, but there will be older players trying to go out with a bang this summer.
Players like Xavi, Miroslav Klose, Gianluigi Buffon, Zlatan Ibrahimovic and much of England's Golden Age are in their 30s and probably on their last legs when it comes to their national teams.
Some of them have won everything they could want, while some are still searching for the slightest bit of glory, but the desire is the same for all of them.
They want to put on a show and leave fans with good memories in the likely swan song of their international careers.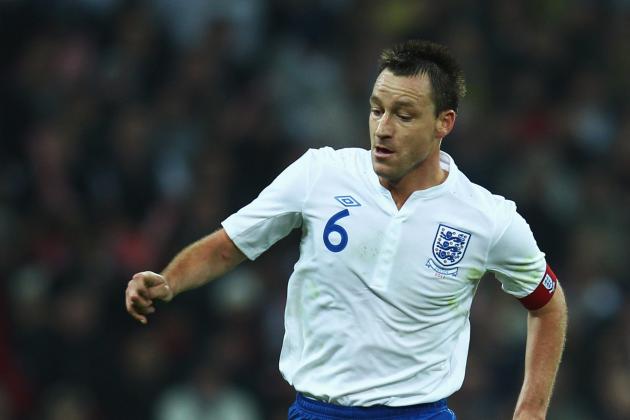 Julian Finney/Getty Images

England are certainly not the most fun team to watch heading into Euro 2012, but they are certainly the most fun to read about.
Drama is never far from the Three Lions, and with a mix of young and old players, in addition to a new manager in Roy Hodgson, the drama, and the press coverage, should be more magnified than normal.
If England have a shaky start against France on June 11, we'll get plenty of crazy reasons why in the hours following.
Then there's the fact that not all of England's drama is down to the players...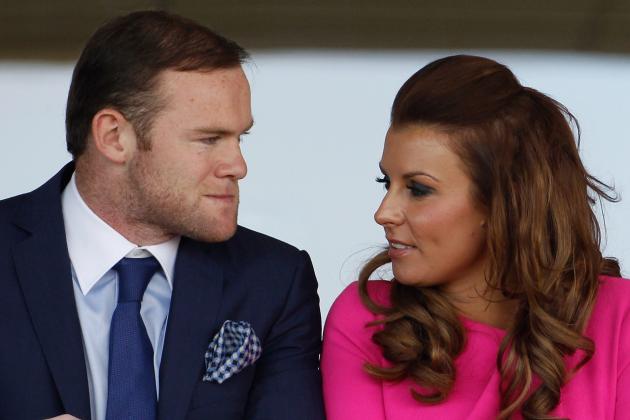 Christopher Furlong/Getty Images

Who doesn't love the WAGs? They're one of the best things to happen to international football in recent years, and their ability to entertain hasn't wavered one bit.
All signs point to the England WAGs being in full force in Poland and Ukraine, and they will find ways to make spectacles of themselves no doubt.
But Germany, Netherlands, Spain and more boast quite the lineups themselves, so we are in for a WAG- and fun-filled Euro 2012.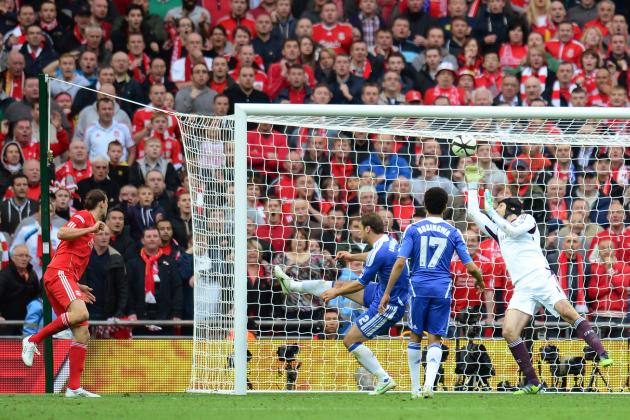 Shaun Botterill/Getty Images

While more debate about goal-line technology usually means we've had another huge goal or non-goal, it takes moments like those to bring about change, and they're always fun to discuss.
After Frank Lampard's goal that wasn't in the 2010 World Cup, the cries for goal-line technology have been louder than ever, and chances are very high that the officials this summer will miss a call or two yet again.
Would a controversy this summer finally be enough to convince UEFA and FIFA that a change is needed?
Euro 2008 was a high-flying, high-scoring affair that thrilled fans from beginning to end. The 2010 World Cup was not.
Fortunately for fans, Euro 2012 should resemble the former. The top teams are complete and strong across the field, and they aren't afraid of each other, and neither is anyone else.
Nothing is worse on the biggest stage than when teams simply sit back, defend and hope for the best (Chelsea), but we shouldn't have to worry about that next month.
You can always expect a bit of that in the group stages, but once we hit the knockout rounds of the tournament, we should have end-to-end football.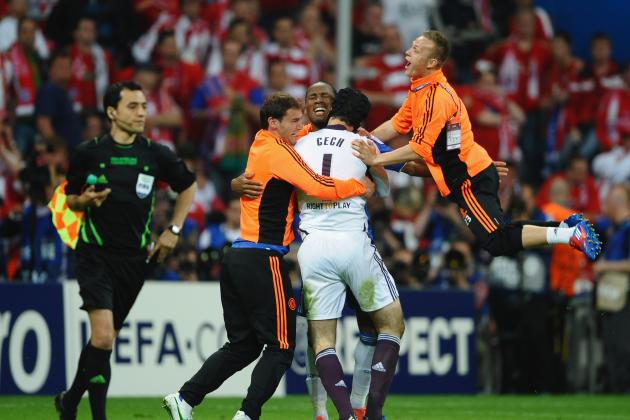 Laurence Griffiths/Getty Images

There was nothing predictable about the 2011-2012 football season, no matter what league or competition you were watching. Lucky for us, there isn't much of a break between now and the start of Euro 2012, so that unpredictably is sure to continue.
Turkey was the surprise in Euro 2008, Greece four years before them, so who will it be this time?
Who cares?
As long as the championship goes down to the last minutes, I think all football fans will be pretty satisfied.