West Virginia Football: 5 Mountaineers Who Will Benefit from the New 3-4 Scheme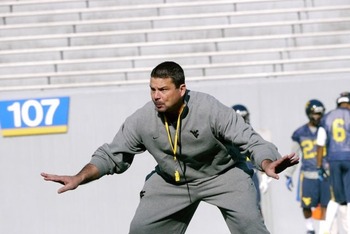 Courtesy of wvillustrated.com
Co-defensive coordinators Joe DeForest and Keith Patterson are two of the most experienced coaches in college football, and now they are bringing the 3-4 scheme to Morgantown.
Upon Dana Holgorsen's awkward ascent to the head coaching position, it was inevitable that the Mountaineers would switch defenses; it was only a matter of how and when.
With this move, linebackers who are more inept at playing in space will thrive, so there will be no shortage of linebackers that make this list.
Here are five Mountaineers who will benefit from the 3-4 defensive scheme.
Josh Francis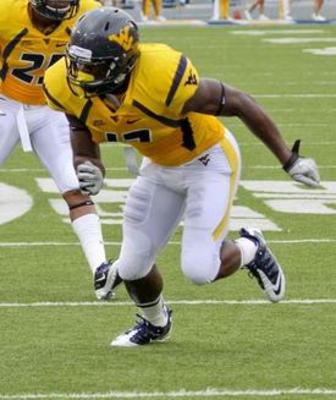 via wvillustrated.com
Josh Francis has been featured in several of my articles before and for good reason. This player has tremendous amounts of potential; I'm talking Bruce Irvin type of skills.
He was one of the more highly recruited linebackers in the country coming out of junior college, but he struggled in Jeff Casteel's 3-3-5 scheme. His best assets are his athleticism and quickness, and in a 3-4 scheme linebackers are asked to have both of those qualities.
Francis will be able to play more instinctively in 2012 as opposed to playing within a system, and this very factor will allow for him to flourish. Funny things happen when a player has his back against the wall, and if Francis aspires to play in the NFL, he must have a ginormous senior season.
Watch for the defensive staff to let Francis run free to the quarterback—and in the Big 12 with so many pass attempts coming at the defense, he has the potential to have a monster season.
Isaiah Bruce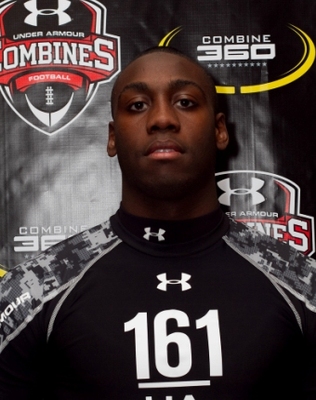 Courtesy of smokingmusket.com
This kid is set for an explosion in 2012. He has shown the ability to thrive in the 3-4 defense and led the Mountaineers in tackles with eight in the spring game.
Although he was recruited to play in the 3-3-5, the 3-4 scheme is much better suited for his skill set. At 6'2" and 226 pounds, Bruce isn't a big linebacker as needed in the former scheme.
Now he will be able to utilize his quickness in space, which will be a necessity to play in the Big 12. After redshirting his first year, Bruce will be anxious to show what he can do.
Mountaineer Nation, be ready for what Isaiah Bruce can do—he is a player with a tremendous amount of ability.
Brodrick Jenkins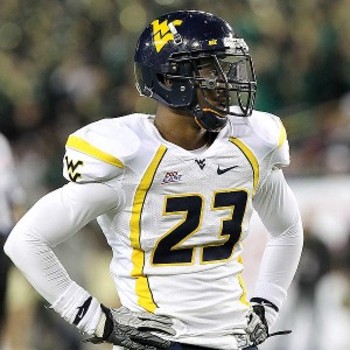 via espn.com
Jenkins has the talent to be a shutdown corner for the Mountaineers in 2012. After it was announced that fellow cornerback Pat Miller went down with a broken foot, Jenkins knew he had to step up.
Brodrick Jenkins was up for the task as evidenced by his 54-yard interception return in the annual spring game. The redshirt junior out of Ft. Myers, Florida will be huge for the WVU defense as the Mountaineers transition to the Big 12.
He has shown flashes of what he can do in the past few seasons making 26 appearances with four starts, but it will be in 2012 when he makes the biggest jump.
New DB coach Daron Roberts has instilled swag back into the corners, and that will be a giant asset in the coming season. The defense will have to shake off the inevitable big play from the other team and keep on playing.
Jenkins along with Pat Miller will be very solid corners in the back of the 3-4 defense.
Terence Garvin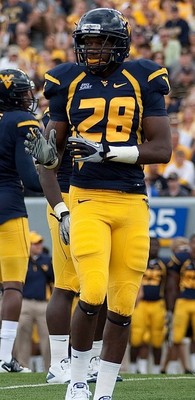 via goldandbluezone.com
Despite the recent off-field issues, Terence Garvin remains one of the key members of the defense heading into 2012. He had an outstanding 2012 season with 72 tackles and three and a half sacks.
He sat out the spring game with a knee injury, but he should be fully healthy come fall. With Garvin in the lineup, the defense is a completely different animal, and Mountaineer fans are hoping he can improve on what was already a stellar campaign in 2011.
Garvin is a safety/linebacker hybrid in the new scheme, and he has had at least 70 tackles in each of the last two seasons. In this scheme he will be allowed to cause havoc, which should make WVU fans smile.
The senior out of Baltimore, Maryland is one of the more experienced WVU defenders with 24 starts, and he has started the last two years as well.
He will have to provide leadership on the field in 2012, and with a solid season he could find himself playing in the NFL in the near future.
Darwin Cook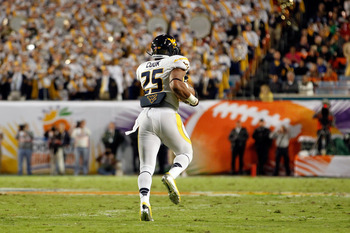 J. Meric/Getty Images
Another person involved in the aforementioned issue off the field is none other than Darwin Cook.
Cook tackled everything in sight a year ago, including the Orange Bowl mascot.
Cook, a redshirt junior out of Cleveland, Ohio had a fantastic season one year ago leading the team in tackles with 85 to go along with two interceptions.
The excellence didn't end in the regular season either as he had a 99-yard fumble recovery for a touchdown as the Mountaineers outclassed the Clemson Tigers.
What is scary is that this safety will have many more opportunities to make plays in 2012. The new defensive scheme calls for many more blitzes, and that should allow Cook to jump more routes.
If that is the case, hide your kids, hide your wife and hide the mascots because Darwin Cook is coming to a field near you.
Keep Reading

WVU Football: Like this team?