WWE Youth Movement: A Look at WWE's Newest Superstars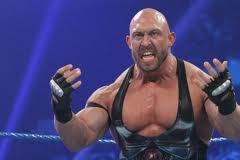 Over the years, the youth movement in WWE has been praised at times, but at other times was non-existent. It is pretty obvious that the WWE is in the midst of a youth movement, and I for one am extremely excited.
While some character have failed to get over with the fans, most have gotten off to fast starts. Guys like Damian Sandow, Antonio Cesaro and Ryback have been doing everything in their power to make an impact and, for the most, part have succeeded.
This is where WWE can create the next John Cena or Randy Orton. These are the guys who are responsible for carrying the company into the next generation. So be sure to keep an eye on the future—before they become the present.
Begin Slideshow

»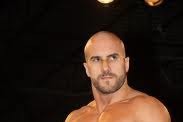 Antonio, formerly known as Claudio Castagnoli, has been famous on the indie scene for years. For the most part, he has been in tag team action with Chris Hero, who together formed the Kings of Wrestling. However, while Hero continues to train in FCW, Cesaro has gotten the call up to Smackdown!
Although it has been just a few weeks, he already is part of a major storyline that consists of Teddy Long, Claudio, and his new girlfriend Aksana. Teddy, who once thought he had a relationship with Aksana, is now heartbroken and unemployed. Meanwhile, Claudio is continues to dominate and looks ready for a pretty big push.
If Chris Hero does get a call up soon, I wouldn't mind seeing them reunite, and I'm sure the rest of the IWC would like it as well.
For now, Cesaro looks in store for a heel run on Smackdown. If Christian's feud with Rhodes eventually ends, I wouldn't mind seeing Antonio and Christian battling a few times. As of now, we will just have to wait and see what happens in the young career of Antonio Cesaro.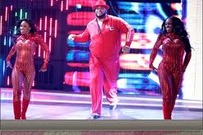 Clay has been through a lot already in his very young career.
First, Brodus started out as an intense heel on the fourth season of NXT. After finishing as the runner-up behind Johnny Curtis, Clay was moved over to Smackdown as Alberto Del Rio's bodyguard. However, that was short-lived, and he disappeared from our television screens for quite some time.
Eventually, promos began to air for Brodus returning as a monster heel. Fans were expecting a monstrous villain, but instead got the exact opposite.
Out came the Funkasaurus along with the Funkettes. Since then, Brodus has destroyed every competitor who has stepped in the ring. While I like Clay's character and find his in-ring ability solid for such a large man, his continuous squash matches are beginning to become stale and boring.
If he doesn't enter a real rivalry anytime soon, I may lose all interest and give up on the once promising superstar.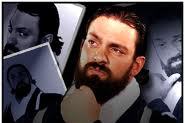 Out of all the new superstars who have come in the past month or so, I am least familiar with Damien. However, I have been quite impressed so far.
He is yet to wrestle an actual match, but his heel persona is fun to watch. If WWE can find another character like his, I wouldn't mind seeing him go after the tag team gold.
As of now, Sandow has been acting as an uptight snob, who looks down on everybody around him. He has aired a few promos, but his mic work seems pretty good thus far. I'm not exactly sure how he is in the ring, but I'm certainly hoping to find out soon. I can easily see Damien making it far in the company, as he has a gimmick that can interact with the crowd and attract boos.
I'm excited to see Damien Sandow continue his impressive start over the next couple of weeks.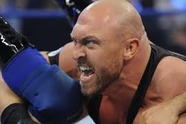 Back in FCW, Ryback was a terminator-like character played by Ryan Reeves. Quite a few people were big fans of the gimmick, but I never really cared for it. However, when Reeves debuted on Season 1 of NXT, he was a completely different guy.
Ryan had become the "Cornfed Meathead," Skip Sheffield. While I was never a real fan of Ryback, I absolutely despised Skip Sheffield. The fans struggled to truly show interest in the new character, so things changed.
When Skip joined the Nexus, he became an intense, almost insane heel. I was loving the gimmick change, but things went downhill as soon an injury sidelined him.
Ryan Reeves has returned, but has recreated the Ryback gimmick, this time on a much bigger stage. He is yet to face a real competitor, but it has only been a couple of weeks. I am starting to like the terminator gimmick, but am not fully sold.
Until I see him in a full fledged feud, I am undecided on my opinion of the young superstar.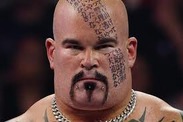 Lord Tensai has been in WWE before, but under different names. He has been know as Albert, Prince Albert, as well as A-Train. However, after wrestling in Japan for nearly a decade, Matt Bloom has returned under a new character: Lord Tensai.
He immediately received a push, even beating John Cena in an Extreme Rules match on Raw. However, Tensai never really got over with the fans and struggled to get any reaction at all. There may be reasoning behind it, though, as Tensai never spoke in English, making it harder for the fans to fully embrace and understand his character.
Recently, it seems that the creative team has rethought their original plan to make him Johnny Ace's bodyguard, as he has been absent on Raw for a couple of weeks now. Not to mention, it seems that the position has been taken by Big Show.
I am trying hard to gain interest in Tensai and his "manager" Sakamoto, but struggle to connect with him in any way. I am unaware of what WWE is planning to do with him, but they better decide quickly before it is too late.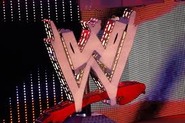 Each new superstar has been able to distinguish themselves from the pack, whether it be in a positive or negative way.
In terms of character development, Damien Sandow has impressed me the most. I love his heel character and think his future is bright. While the biggest push thus far has obviously gone to Lord Tensai, he has failed to show me that he deserves to be on the big stage.
Over the next few months, it will be important for each youngster to make an impact in their own unique way. While each superstar has their flaws, I can easily see these guys as true superstars in the next few years. I hope that all of you are as excited as me to see what happens with each young gun.
Thanks for reading! Don't forget to post any comments, questions, or suggestions. That's All She Wrote!!