Green Bay Packers' 5 Best and Worst Moves of the 2012 Offseason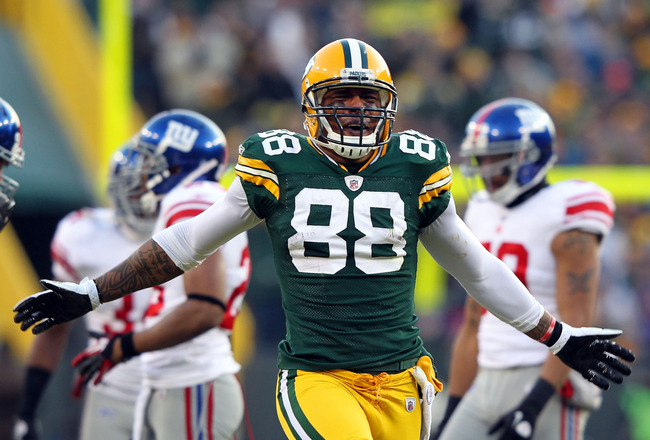 Jamie Squire/Getty Images
The Green Bay Packers aren't generally known for making much noise during the offseason. They rarely sign high-profile free agents, and their draft picks are usually less than exciting.
However, the 2012 offseason saw a little change from Green Bay. While the Packers didn't go after any big-name free agents, they did sign a number of players including Jeff Saturday and Anthony Hargrove.
They also broke away from their "best-player-available" draft strategy, and used their first five draft picks to address their biggest weakness—their defense.
On top of that, the Packers also released long-time players Chad Clifton and Nick Collins. Both of these moves were met with both praise and criticism.
Today, we'll attempt to let you know which of these offseason moves were the best and which were the worst.
Best Move: Drafting Nick Perry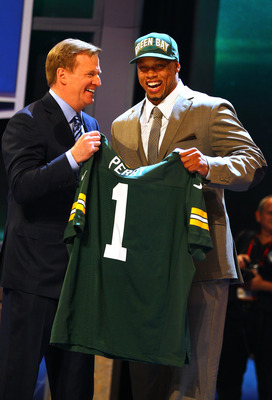 Al Bello/Getty Images
We'll start with what I feel was the best move that the Green Bay Packers made this offseason.
Not only does Nick Perry fill the biggest need that the Packers had at outside linebacker, but I also fully believe that this is going to be a special player in the league. He has the athleticism to be a threat off the edge instantly for Green Bay, and he also has room to improve his overall game, making him all the more dangerous.
Look for Perry to get the start from day one, become an impact player in his career and show just how wise Ted Thompson is during the NFL draft.
Worst Move: Delaying Donald Driver's Future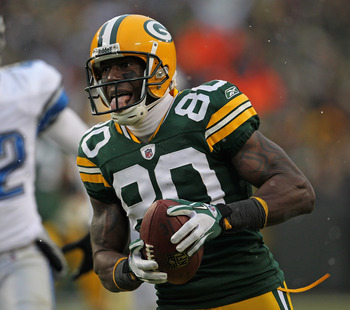 Jonathan Daniel/Getty Images
With Donald Driver's skills diminishing over the past two years, it has been a huge topic of debate whether or not the Green Bay Packers should keep Driver or release him.
With so many young and talented players on the roster (Randall Cobb, Dale Moss and Tori Gurley), it doesn't really make sense to hold another roster spot for a player who will have a minimal impact.
However, the Packers have yet to make a decision regarding what to do with Driver, and to be honest, this is a terrible move for the franchise. The longer it takes for them to decide whether they'll keep him, restructure his contract of let him go, the harder it will be for the front office to make the right decision.
This was a decision that ultimately should have been made months ago. The fact that it hasn't been made makes it a worse and worse move with every day that passes.
Best Move: Signing Jeff Saturday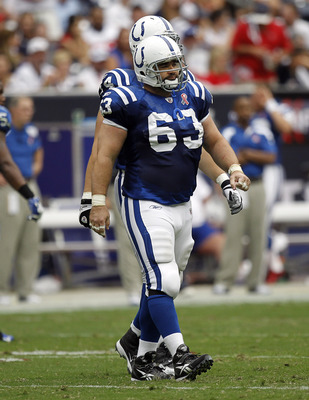 Bob Levey/Getty Images
With Scott Wells becoming a free agent after a Pro Bowl season, it was pretty common knowledge that the Green Bay Packers weren't going to be able to put up the cash to keep him on the roster.
Instead of using a draft pick to take a rookie, the Packers went out and signed veteran center Jeff Saturday. Even though Saturday will be 37 years old once the season begins, he is still a former Pro Bowl player that has the tools to be successful in the NFL.
The offensive line is so important in Green Bay because of the offense revolving around Aaron Rodgers. Getting an experienced player like Saturday was a fantastic move to replace Wells.
Worst Move: Not Franchise Tagging Matt Flynn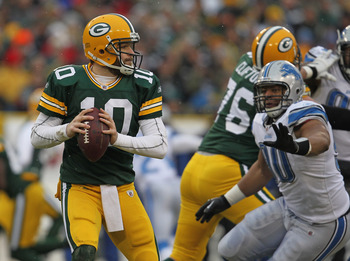 Jonathan Daniel/Getty Images
Even though placing the franchise tag on Matt Flynn would have cost the Green Bay Packers quite a bit of money, they would have at least got something for the time and effort it took to develop him into a potential franchise quarterback.
Had the Packers put the franchise tag on Flynn, they could have potentially got a high draft pick to trade him to a team like the Seattle Seahawks. With another draft pick to work with, the Packers could have improved their team even more by adding another top defensive player, or trading the pick for more picks later in the draft.
Even if the Packers would have been stuck with Flynn as a backup to Aaron Rodgers, having that type of insurance should anything happen would have been a much better option than Graham Harrell, Nick Hill or B.J. Coleman.
While the decision to not franchise tag Flynn certainly won't ruin the 2012 season for Green Bay, the move could have greatly improved the roster this year and for the future.
Best Move: Re-Signing Jermichael Finley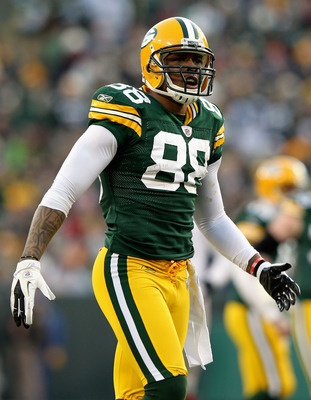 Jamie Squire/Getty Images
The key to this being a great move is the two-year contract that the Green Bay Packers signed Jermichael Finley to. Had they signed him to a four-year deal, this wouldn't have been such a great offseason move.
With a two-year deal, the Packers are basically telling Finley that he needs to start living up to his potential. They have plenty of other talented tight ends on their roster, and while none may have the potential that Finley does, they could definitely match his production with a combined effort.
This is basically a make-or-break year for Finley. He needs to prove he has what it takes to become the elite player that everyone expects him to become.
Maybe the two-year deal is exactly what he needs to get truly motivated to tap into his skills.
Keep Reading

Green Bay Packers: Like this team?