St. Louis Rams: Best and Worst Moves of the 2012 Offseason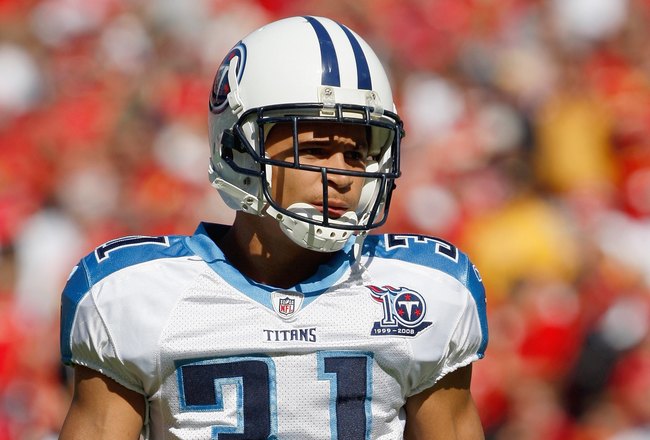 Jamie Squire/Getty Images
The opening kickoff for the 2012 season is still months away, but the major departures and acquisitions of the offseason are complete.
The free-agency feeding frenzy is long gone, and the NFL draft also reached a conclusion weeks ago. The rookies and newly-signed veterans are in the middle of OTA's (organized team activities), and the official roster of the 2012 St. Louis Rams is beginning to take shape.
About five months ago, near the conclusion of last season, there were numerous unanswered questions regarding the team's future after a disappointing 2-14 campaign.
No one knew which veterans would be retained or which positions would receive reinforcements during the offseason. And for a short amount of time, the team didn't even know who the new head coach would be.
But now that we have a general idea of what the new and improved Rams will look like, let's recall the events of this past offseason and identify the best and worst moves of the year.
Jeff Fisher (Positive)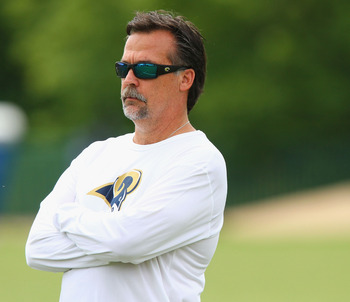 Dilip Vishwanat/Getty Images
After the Rams fired coach Steve Spagnuolo following an unimpressive 2011 season, owner Stan Kroenke was in the market for a new head coach.
The Rams' previous two skippers, Spagnuolo and Scott Linehan, were both first-time head coaches who lacked the wisdom of an experienced veteran. This hurt their game management skills, as well as their ability to develop young talent.
Between Sam Bradford, James Laurinaitis, Rodger Saffold, Jason Smith, Chris Long, Lance Kendricks and Robert Quinn, the St. Louis roster is loaded with young talent and sky-high potential. With that in mind, it was completely necessary to hire a veteran coach capable of developing the young talent on the roster. Taking a chance on another first-timer was not an option.
So needless to say, Jeff Fisher was the perfect candidate.
Fisher's 17 years of head coaching experience and his competitive nature was ideal for a Rams team that has experienced a woeful 15-65 record over the last five seasons.
The Rams experienced some resistance from the Miami Dolphins, who also had their eyes set on the veteran coach. But in the end, Fisher could not resist the idea of already having his franchise quarterback in place, as well as gaining complete control of the roster and personnel decisions.
Out of all the acquisitions the Rams made this offseason, few (if any) will impact the franchise as greatly as Fisher.
Cortland Finnegan (Positive)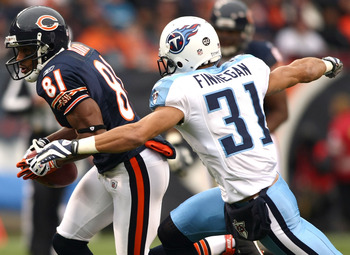 Jonathan Ferrey/Getty Images
The Rams defense (and the entire team, for that matter) lacked confidence, and they failed to consistently display the nastiness that is takes to succeed.
The acquisition of Cortland Finnegan won't fix that overnight, but it's a step in the right direction.
Finnegan's trash talking and his "in your face" style of play will be a welcomed change in the Rams' secondary.
Not to mention, Finnegan spent five seasons under Jeff Fisher in Tennessee, so he'll be trusted with the responsibility of mentoring the younger players and teaching them the finer points of the new defense.
Rookie Specialists (Negative)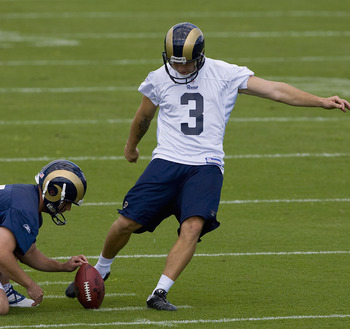 Dilip Vishwanat/Getty Images
The Rams let go of kicker Josh Brown and punter Donnie Jones. Both are veterans and require higher salaries than the rookies who will replace them.
So in an attempt to save money, rookie kicker Greg Zuerlein and rookie punter John Hekker will lead the Rams on special teams this season.
Both rookies have upside and talent, but it would be a lot less nerve-racking if the kicking duties were left to veterans who won't fold under pressure.
Zuerlein played at Missouri Western, where he performed in front of modest crowds. It might be too much to ask for him to remain effective in front of 65,000 screaming fans.
Although, it's not as if the Rams are aiming for the Super Bowl this year, so they might as well let the young players get some experience while they're still irrelevant.
Janoris Jenkins (Positive)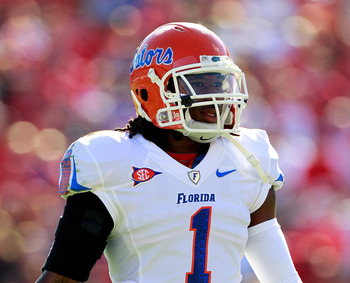 Sam Greenwood/Getty Images
When a franchise has won only 15 games combined over the last five years, there's not a lot of patience remaining from the fans.
The truth is, after five years of "rebuilding," the average fan doesn't care if another year of building is needed. They want results, and they want them now. Not in 2013 or 2014.
With that in mind, it was necessary for the Rams to take risks during the draft. Especially if those risks result in extremely talented players capable of producing immediately.
Janoris Jenkins was under scrutiny during the draft process due to his three children with four women and his marijuana use, but there was never a doubt that he was one of the top cornerbacks of the draft with potentially top 10 talent.
So in an effort to immediately increase the number of playmakers on the roster, the Rams pulled the trigger on Jenkins with one of their three second-round draft picks.
The cornerback position was a weakness for the Rams last season, but the addition of Jenkins and Cortland Finnegan has turned the position into a strength practically overnight.
No-Name Linebackers (Negative)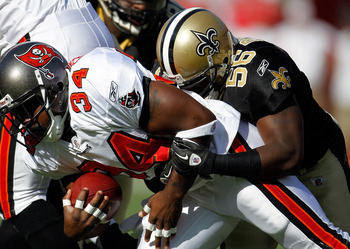 J. Meric/Getty Images
The St. Louis defense gave up 152.1 rushing yards per game in 2011, which was the second-worst average in the NFL.
Their sorry run defense was the result of uninspiring play from the defensive tackle position, but it was partially due to poor play from the outside linebackers.
The Rams beefed up the inside of their defensive line, which should help the cause, but the linebacker corps received few reinforcements.
The team signed veterans Jo-Lonn Dunbar (New Orleans Saints) and Mario Haggan (Denver Broncos) in free agency, but neither of them are long-term answers. The only other addition was seventh-round draft pick Aaron Brown, as well as several undrafted rookies.
A 4-3 defense can survive with mediocrity at outside linebacker as long as the other units are playing up to par. But still, surely there were some more attractive options available at the position.
Gregg Williams (Negative)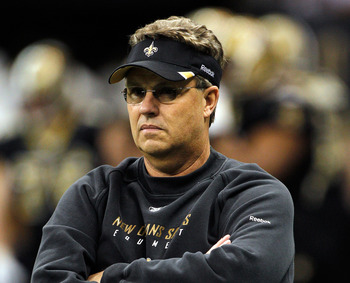 Chris Graythen/Getty Images
This slide probably doesn't require a lot of explanation due to the widespread coverage of "Bounty Gate."
Personally, I'm under the impression that the whole scandal has been grossly overblown as the result of an attention-seeking commissioner who loves cameras and new rules. But we won't get into that.
No matter how anyone feels about the scandal, there's no doubt that a young team that is trying to install a new defense can hardly afford to lose their defensive coordinator for the entire year.
Whether or not Williams will be back at some point is anyone's guess, but the team really did not need this hanging over their heads.
Jeff Fisher put together a group of respectable position coaches who are more than capable of running the defense. And not to mention, Fisher is a defensive coach himself. But the team needs consistency at this point, and the situation with Williams prevents that.
Michael Brockers and Kendall Langford (Positive)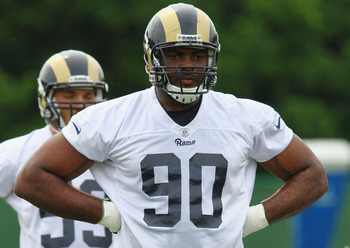 Dilip Vishwanat/Getty Images
As mentioned in the previous slide titled "No-Name Linebackers," the Rams were second-to-last in run defense last year after surrendering 152.1 yards per game.
If you're familiar with Jeff Fisher's style of football, then you know that giving up over 150 yards per game is flat out unacceptable in his book. As a result, he went out and found himself a pair of starting defensive tackles.
Kendall Langford was technically a defensive end in Miami's 3-4 defense, but he's a nice fit as a 3-technique tackle in Fisher's system. His ability to rush the passer is nothing to brag about, but his run defense is superb. He was one of the best kept secrets of free agency.
In addition to Langford, the Rams used their top draft pick (No. 14 overall) on Michael Brockers. Brockers also struggles when it comes to racking up sacks, but he is a massive human being at 6'5" and 322 pounds. He will clog the middle and will immediately become James Laurinaitis' best friend.
It will take some time for the two tackles to form a chemistry with the rest of the defensive line, but the Rams have certainly made it difficult for opposing teams to run the ball.
The Receivers (Positive)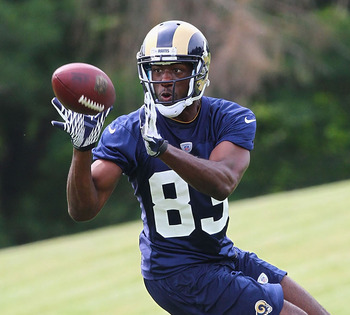 Dilip Vishwanat/Getty Images
The Rams entered the offseason in desperate need of some targets for quarterback Sam Bradford, but they failed to sign any big-name receivers in free agency, and they also missed out on Justin Blackmon in the draft.
What they did get, however, was the next best thing—a handful of talented receivers who lack big names, but possess a lot of upside.
It started with the signing of Steve Smith in free agency. Smith was a Pro Bowl receiver for the Giants in 2009, but a knee injury has slowed him down the last two seasons. It's still unclear if he can return to his old self, but the investment was worth it.
Then, the Rams used their No. 33 overall draft pick on Brian Quick. Quick was not a flashy name, but the 6'4" and 220-pound receiver gives Bradford the sizable threat he's been waiting for.
The final addition was Chris Givens, who the Rams selected in the fourth round of the draft. Givens is a smaller target, but he possesses elite speed. Opposing defenses will have to account for Givens on every play, or else he will burn them for a big gain.
The Rams didn't gain a dominate receiver who is guaranteed to rack up 1,000 yards next season. But on the bright side, they did improve at the position by adding some respectable talent.
Keep Reading

St. Louis Rams: Like this team?