WWE over the Limit 2012 Results: 5 Reasons Zack Ryder's Career May Be Finished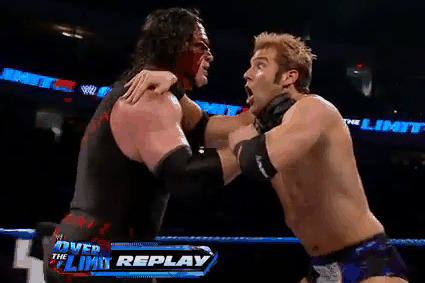 Screen Cap by Author
Zack Ryder has lived the ultimate Cinderella story.
He went from landing a WWE contract, to being in a faction with a World Champion, to WWE's doghouse.
Yet he managed to pull himself up from the rubble and found new life through the use of social media. Ryder is proof that with hard work and persistence, you can live "The American Dream."
Sadly, his dream of continued success in the WWE seems to be fading.
As he went from being in the midcard picture, to US champ, back to good ole'-fashion jobber. In the end, Ryder should have no regrets when it comes to his WWE career.
However, it appears his WWE tenure may be in jeopardy. Especially since he has not been receiving any sort of push from the WWE of late. Ultimately, this one-time fan favorite star seems to be fading fast.
Now with his latest loss to Kane at Over the Limit, it appears there may be no hope left for everyone's favorite "Broski."
Begin Slideshow

»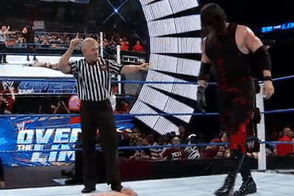 screen cap by author
Sadly, Ryder's career has not been the same since dropping the US title to Jack Swagger in January.
He got involved in a quasi-feud with Kane, which landed him in a wheel chair. Then, he went through a failed love affair with Eve Torres, which led to her betraying him at WrestleMania 28.
Sadly, Ryder never really recovered from the Kane squash or Eve betrayal, and he hasn't won a match since.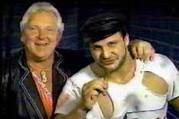 Courtesy www.onlineworldofwrestling.com
Love it, or hate it, with the exception of a title run, Zack Ryder is today's Brooklyn Brawler.
He is good enough to land matches on Raw, SmackDown and scattered pay-per-views, but he's not good enough to keep a winning streak alive.
Ryder's fan appeal is the only other difference between he and the Brawler.
Which, of late, has been detrimental to his career.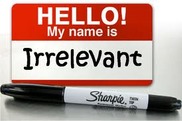 Courtesy www.bradwhitt.com
At one point in Ryder's career, there would be "Woo, Woo, Woo" and "We want Ryder" chants throughout the building.
Many of these chants overshadowed several matches and even gained recognition from John Cena during an episode of Raw.
Sadly, those chants are going by the wayside in favor of main-eventers like Daniel Bryan and his "Yes!" chants.
If this continues to happen, it won't be long before we see Ryder on Superstars.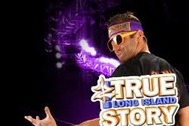 Courtesy WWE.com
Now that the WWE has the rights to this show, it has become a bit stale.
The once-edgy and ground-breaking show has become watered down and is now subject to WWE's editing.
Sadly, the creator of the show no longer has full control of its content.
Over the past year, Ryder has openly admitted this show cost him a lot of time and money.
To me, it's a small price to pay for the platform that boosted your career.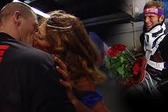 Courtesy www.info.wrestling.com
Yes, Ryder has been involved in several matches of late.
However, he has lost a lot of steam due to the lack of storylines involving his character.
Let's face it, fans can't really pull for someone who is fighting and losing random matches.