WWE over the Limit: Ranking the Possible People to Interfere in the Main Event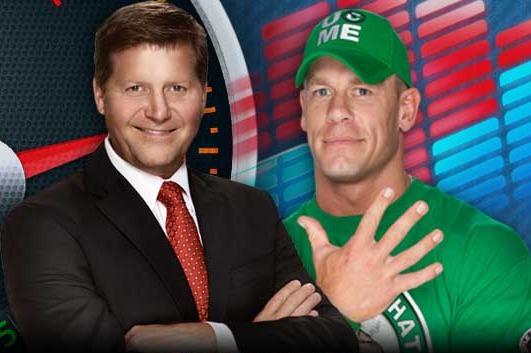 It's time to face the fact that John Cena vs. John Laurinaitis will be the main event, thanks to all the hype it's gotten, the fact that Cena is the main guy in the WWE right now and that this match has the potential to change a lot of stuff in the WWE (kayfabe, at least).
And I'm 95 percent sure that the match will end with someone interfering (who is already fired, or not even a superstar), helping Laurinaitis get the win.
The WWE is known for being surprising, so there are a lot of potential people who could be that mystery person and help Johnny stay hired.
Let's do it!
Begin Slideshow

»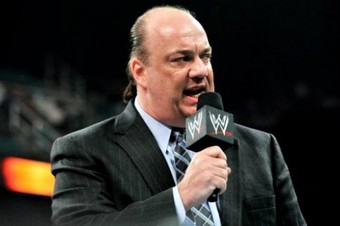 Paul Heyman returned a few weeks ago as Brock Lesnar's representative, which I personally think was a great idea.
Just picture this: John Cena is beating the heck out of Johnny, when all of a sudden Heyman comes out, takes the mic and mocks Cena for beating Brock and so on. This would allow Johnny to try a pin, but fail. This could be repeated until Johnny finally pins Cena.
Kind of weird, but could be a good way to have either a rematch between Cena and Lesnar, or just a feud between Heyman and Cena, until Triple H comes in.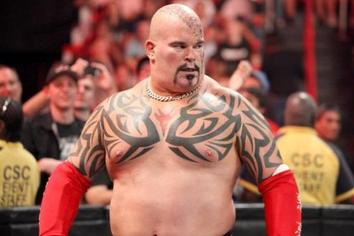 I would have put this guy higher on the list, but he was absent on TV recently, and has me thinking that, even though a surprise factor does exist, it would be a pretty weird move, especially when this guy is still a superstar.
By the way, Tensai is the only employed wrestler on my list because I really do think that the match stipulation would stay true, but with Tensai as an exception.
Any other superstar in the WWE right now, in my mind, wouldn't be a right move.
"Albert" could come in when the ref is checking on a "hurt" Laurinaitis, and deliver a finishing blow on Cena. Or spit on him. Whatever works.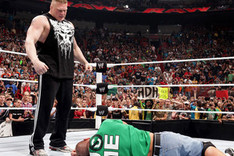 I think it's very possible WWE will use him to attack Cena again, but I would go against that idea.
Brock quit via Heyman a few weeks ago, but before he did, he attacked Triple H. If this guy is ready to have a feud with Hunter, why have him interfere in a Cena match?
I wouldn't be surprised if he did return, but still, I wouldn't like the idea.
Heyman would be a better idea, that way it shows Lesnar is waiting to fight Triple H, and it would give Heyman a mini-feud with Cena.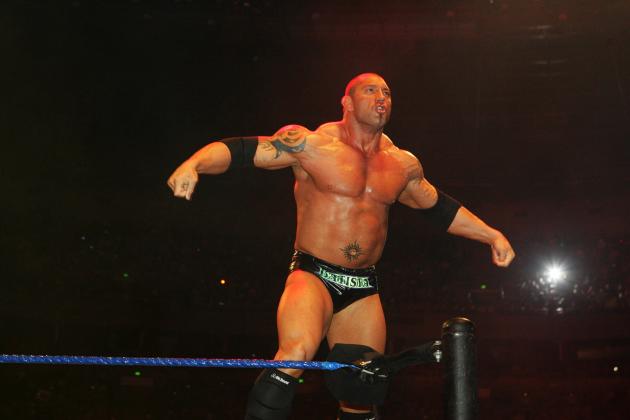 Gaye Gerard/Getty Images

This is where WWE's surprise factor really needs to kick in!
Batista has been one of the names being tossed around as of late to return to the company and be Cena's next big foe.
I'd like to see Batista return. And Over the Limit, the pay-per-view that saw him quit two years ago, would be a great place to have his comeback.
Batista could destroy Cena, and be hired by Laurinaitis the next day. Perfect!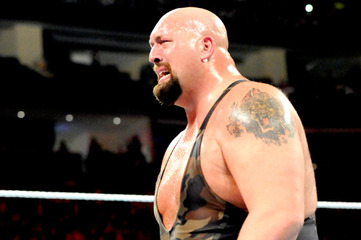 I'd clap for the WWE if this happens.
Granted, the segment on Monday Night RAW was really, really bad, but this could be the conclusion to that segment.
Big Show said he loves his job, so why wouldn't he do anything to get it back? Even turn heel and attack Cena to do it?
Show's face character has been stale, and a change would be perfect for "The World's Largest Athlete."
This could lead to Johnny rehiring Show on Monday, and have him face Cena on the next pay-per-view.
Show is my No. 1 pick because it would be the end of a short rivalry between the giant and the GM, and turn into an alliance between them.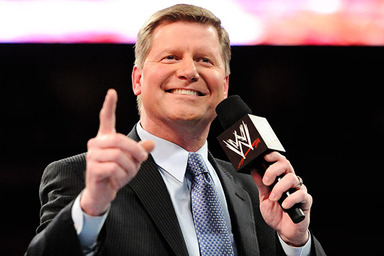 In the end, I believe the right choice has to be the GM taking the victory, regardless of if he gets help, and from who.
Thanks for reading!
Be sure to comment with your opinions, and anything you think would make the article better. And be sure to enjoy Over the Limit!
See you next time!