Los Angeles Kings: 5 Players Who Must Step Up To Put Away the Coyotes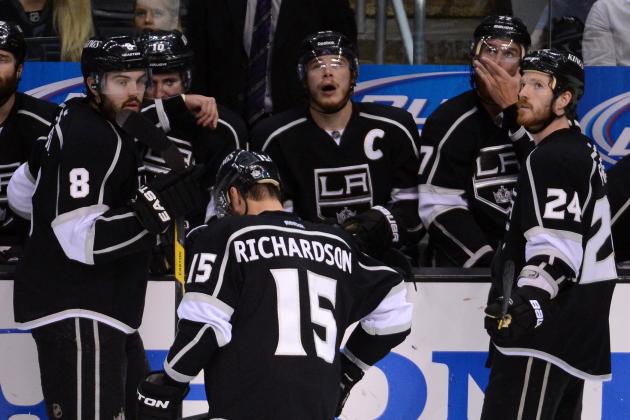 Harry How/Getty Images

The Los Angeles Kings suffered their first defeat since April 18th at the hands of a Phoenix Coyotes team on the brink of a sweep.
It was a loss that left a bitter taste in the mouth of a lot of fans and players alike. Hats off to the Coyotes though, who really implemented their game plan for the first time against the Kings.
The Kings have played a great series so far, save Game 4, but there are several players who need to step up if they want to put this game into the books and themselves into the Stanley Cup Final.
Begin Slideshow

»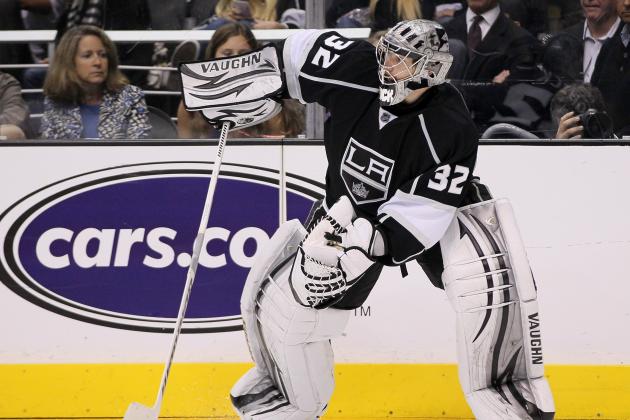 Jeff Gross/Getty Images

Let's not kid ourselves, he is the team's MVP and he played a fantastic series against St. Louis and Vancouver. However, Jonathan Quick needs to be better against Phoenix.
He's faced a low number of shots (27, 24, 19 and 21) and hasn't been able to get himself into games mentally.
Again, a lot of you are probably mad right now and are saying, "He's been great! Lay off!" However, take into consideration that Phoenix has scored five goals total this series—two have been off puck-handling errors and one has been from center ice.
Quick certainly bailed his team out in the first two rounds on several occasions, but the offense and defense have bailed him out in this series.
Quick simply needs to be better than Mike Smith if the Kings want to put this series away.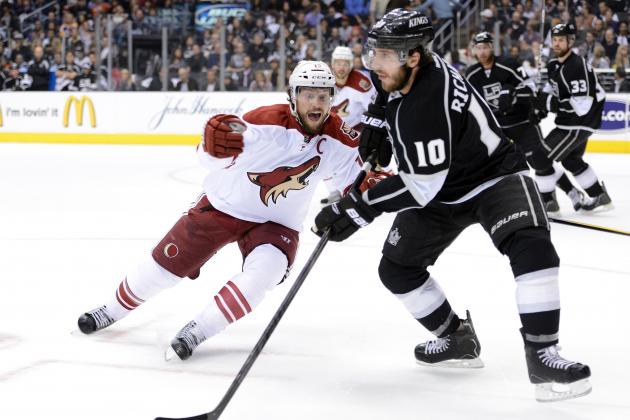 Harry How/Getty Images

One player who hasn't had a great series so far is Mike Richards.
No. 10 has just two points and is a minus-two in the four games thus far. But a more concerning stat is the one he needs to vastly improve on.
Faceoffs.
Richards has been beaten pretty consistently by the Phoenix center man. He is a staggering 28-for-62 in the series, or 45 percent. He is a key piece to the Kings' power play, which has also been abysmal.
Richards needs to have a fire lit under him. And if he does, it wouldn't be surprising to see close friend and teammate Jeff Carter get going, as well as Dustin Penner, who has been the lone consistent player on his line in terms of energy and effort.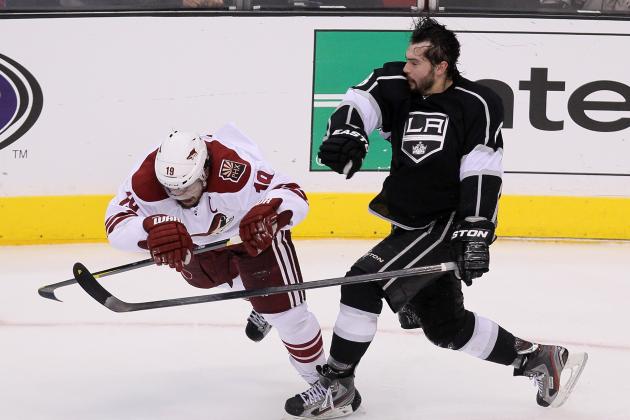 Jeff Gross/Getty Images

Let's start by saying that Drew Doughty has had a pretty good series. Yeah, he only has two assists, but he is a plus-two and has been very solid in his own end.
He's been eating up north of 25 minutes of ice a night and playing solid.
His Game 4 performance leaves a lot to be desired and you can see what a big difference he makes when he is playing well.
Doughty was not crisp on his puck movement or decision-making and it cost the Kings on the breakout.
Doughty will be key in Game 5, especially if he can get back to full form.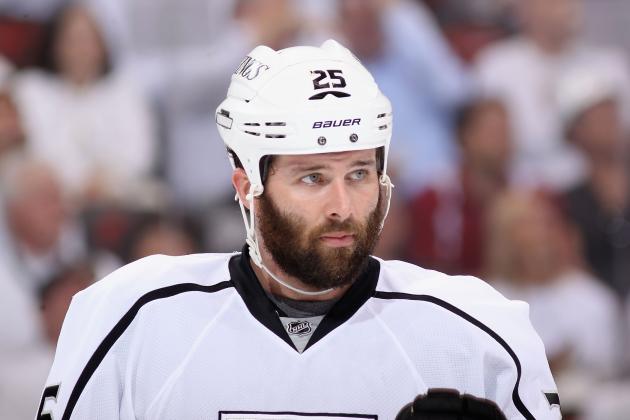 Christian Petersen/Getty Images

Like I said in a previous slide, Dustin Penner has been the only player on the Kings' second line that has brought a real consistent effort every game.
That being said, he is a minus-two and has just one assist. However, he has averaged nearly four shots a game.
But we're at a point where effort alone isn't going to cut it from anyone in the top six. You need scoring and Penner is one of those guys the Kings need to get going.
You can really applaud and appreciate the new-found postseason effort and physicality from big Dustin Penner, but he's got to start finding the twine with his shots.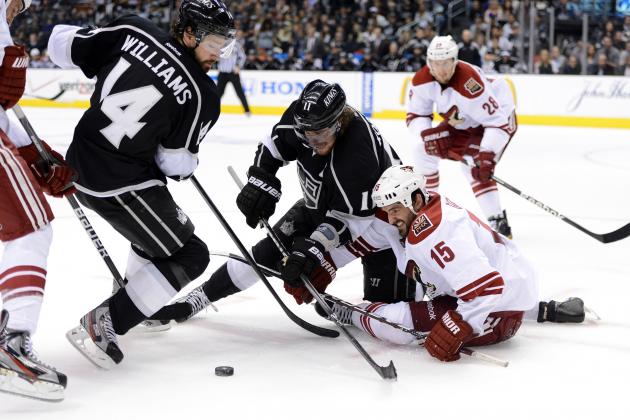 Harry How/Getty Images

Oh, you bet I've included a slide alienating those on the power play. How could you not?
The Kings are 1-for-32 on home ice this postseason and 5-for-38 on the road. That's right, folks, a grand total of 6-for-70 overall. Eight percent success rate.
This series has been no different, going just 2-for-23. Aside from a 2-for-8 "effort" in Game 2—the lone anomaly and further proof that lightning can in fact strike twice in the same place—it's been painful to hear the words, "Kings will go on the power play."
Yes, it's true what Coach Sutter says: It's not the amount of goals, it's the timing of them. Unfortunately, the Kings are getting neither timely power-play goals, or power-play goals in general.
As undisciplined, chippy and downright stupid as the Yotes are playing at times, you have to punish them and swing momentum in your favor.
Stagnant and unoriginal were words tossed around by the NBC analysts. I think that's putting it nicely.
At this point, the Kings fans have to be wondering if a cure for cancer is closer to reality than a power-play goal.