The Pittsburgh Steelers 10 Best and Worst Moves of the 2012 Offseason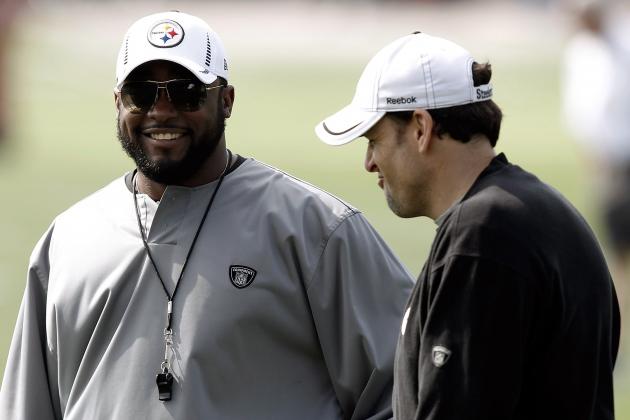 Jared Wickerham/Getty Images

The Pittsburgh Steelers had a quiet offseason that still managed to be a very productive for one of the league's flagship franchises. There were several great moves made, but that didn't stop the team from making a couple of moves that are, at least right now, somewhat questionable.
Here's a look at the team's 10 best and worst moves during the offseason.
Begin Slideshow

»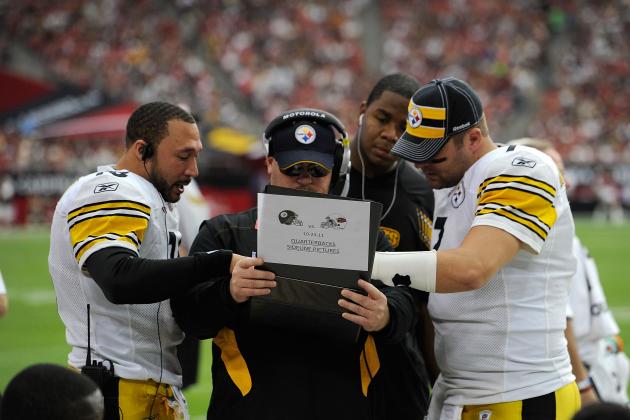 Karl Walter/Getty Images

Like him or hate him (and I think you know how I feel about him), Bruce Arians was the team's offensive coordinator and quarterback's best friend for a long time. After a season in which the team finished 21st in scoring, however, the Rooney family had seen enough.
Whether or not Mike Tomlin was on board with it, Arians was sent packing. In the end, I feel like this was the best move for the Steelers. Looking beyond the disdain for the way the Steelers have played offense, getting an offensive coordinator who will push his quarterback to get even better will be invaluable.
I think that the chummy relationship between coach and quarterback was somewhat detrimental to Ben Roethlisberger's development. A new voice could make the already elite passer even better.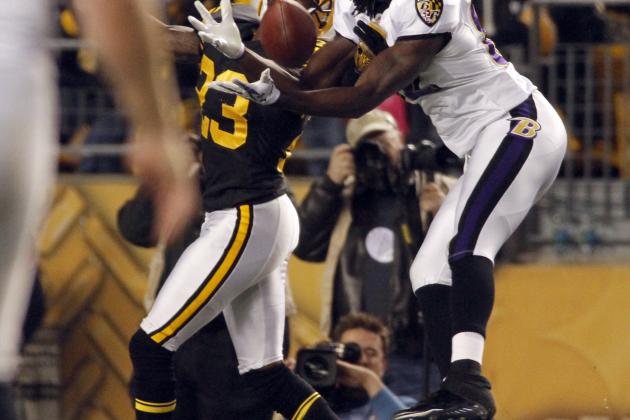 Justin K. Aller/Getty Images

The Steelers draft class is hard to argue in any way. The team managed to find talent at every pick and often did better than expected in regards to procuring talent in each round.
There is one spot, however, that I thought was lacking. The team declined to choose a cornerback until the final round. While this wasn't exactly unprecedented (the Steelers have largely ignored the cornerback position for the better part of a decade), this would have been a good year to get somebody in the middle rounds since the talent pool was so deep.
The Steelers were in the market for a corner after William Gay departed and they weren't able to be a player in free agency because of their cap issues, but not finding one earlier in the draft could eventually come back to haunt them.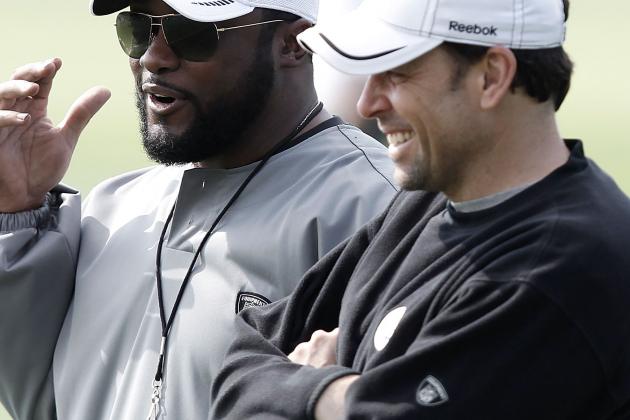 Jared Wickerham/Getty Images

Just as getting rid of former offensive boss Bruce Arians was a good move, bringing in offensive guru Todd Haley was a great follow-up effort by the team.
The search for a new offensive coordinator was mysterious at times, but Haley's name became a favorite once it emerged that he'd become part of the puzzle. While reaction to his hiring has been mixed among fans, overall, I can't imagine this being a bad move.
While Ben Roethlisberger contends that the offense is quite different, the actual play selection shouldn't be too far from what we've seen in recent years. Haley's offenses leaned heavily on the pass and value versatility and speed.
I think Haley, whose fiery personality will be an interesting mix for a team used to a rather dull coordinator on offense, will make the most of the team's immense talent at wide receiver and running back, something that Arians couldn't do. I also think he will find a way to ease the team's scoring issues and improve their work in the red zone, always a problem under the previous regime.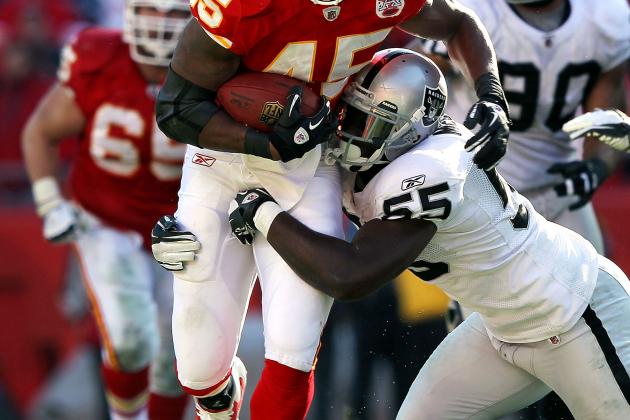 Jamie Squire/Getty Images

The Steelers made one free-agent signing from the pool of players with significant NFL experience. That was tight end Leonard Pope, previously of the Kansas City Chiefs.
The move makes a little sense in that Pope will have some familiarity with Todd Haley's system and style after having played for him last season, but overall, this move does little to help the Steelers.
Think about this for a minute. Coming into the offseason, the Steelers had Heath Miller, David Johnson and Weslye Saunders at the tight end spot. Saunders must serve a four-game ban at the start of the season, but the Steelers drafted David Paulson to compete with and/or replace him.
In between the season and the draft, they signed Pope. Pope doesn't bring anything but experience, and I'm not sure what he will end up giving the Steelers. I'd rather see Paulson make the roster, but Pope might since he's making more money.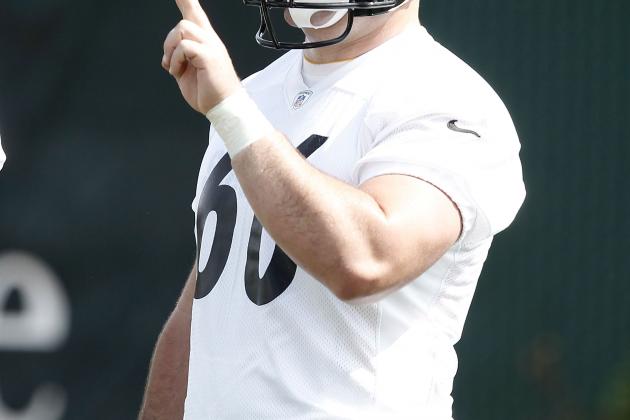 Jared Wickerham/Getty Images

If any team had a more successful first two rounds, I'd like to see it. The Pittsburgh Steelers didn't have a ton of flash with their first two picks, but they ended up landing two major pieces of the puzzle as they work to get back into Super Bowl form.
The team's offensive line has been a battered mess for too long. Now, the Steelers are on the way to having one of the better lines in the NFL again.
In the draft's first two rounds, the Steelers grabbed a top-10 talent in David DeCastro, the team's new guard. Then, they grabbed a guy with first-round talent but off-field baggage in Mike Adams. If any team can sort him out, it probably is Pittsburgh, where he'll be surrounded by locker room leaders.
The moves can't be discounted enough after the Steelers failed to help their running game with holes and allowed Ben Roethlisberger to absorb far too many crushing hits in the pocket.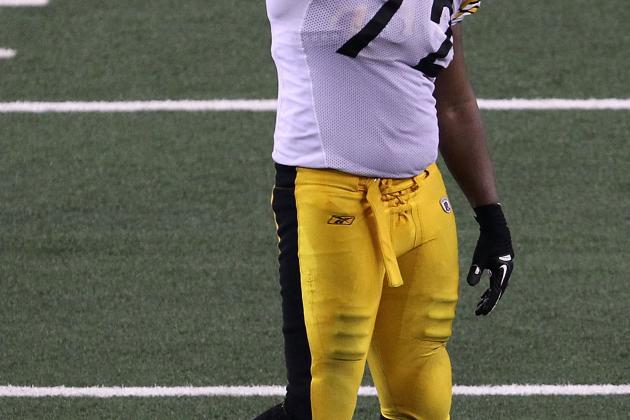 Jonathan Daniel/Getty Images

The Steelers' improvements along the offensive line may make this a moot point, but keeping a player on the roster who has so obviously failed virtually every time he's been called upon in extended duty is a dubious move.
The Steelers had to go out last season and bring back Max Starks after four games because Scott couldn't handle the starting job. The difference was dramatic enough to prove Scott has no value for the Steelers.
Experienced backups aren't easy to find, but the Steelers would be better with an inexperienced backup. Unfortunately, thanks to the move we'll be discussing next, Scott could very well inexplicably find himself starting once again.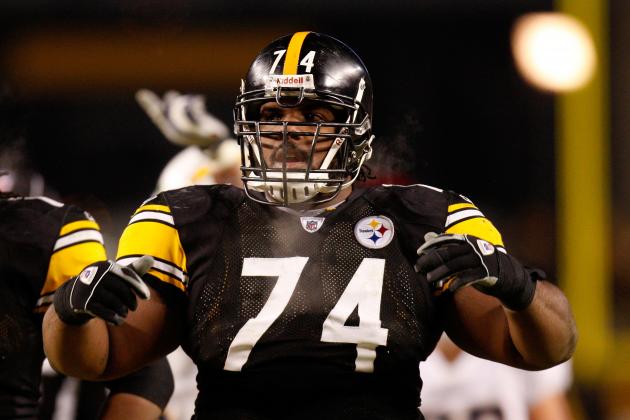 Gregory Shamus/Getty Images

I never thought the day would come when the team felt comfortable enough at both tackle spots to make this move, but the emergence of Marcus Gilbert and the drafting of Mike Adams seems to have given Mike Tomlin the resources to make this happen.
Willie Colon has been a tackle since he began playing for the Steelers, but he's likely a much better guard. Looking at the tape (at least the tape before he spent the last two years on the shelf) will show you what you need to see.
Colon makes a lot of bad penalties at tackle. Mostly, they are because he's not athletic enough to stay with edge rushers. When teams don't rush on him, he's solid. At guard, he'll be working from a position of strength and can use his big body and sturdy frame to hold people up legally.
This also strengthens the interior of the line, a concerning area all of last season, and frees up Doug Legursky to become the super backup again.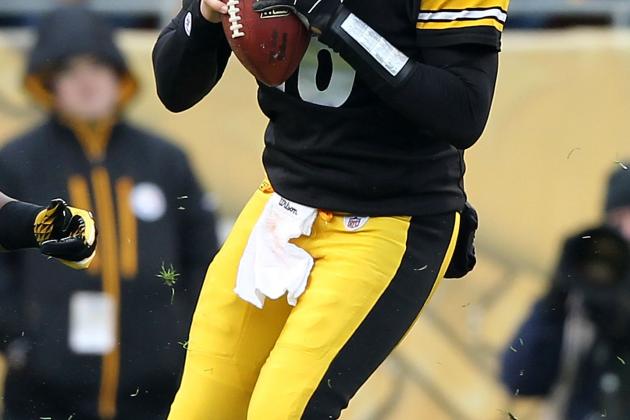 Karl Walter/Getty Images

If there was one secondary need that the Steelers should have addressed this offseason, it was finally getting someone to groom as the long-term backup quarterback behind Ben Roethlisberger. With Charlie Batch returning to be the tutor/primary backup for one more season, this was the best chance.
Instead, the team chose to bring back injury-prone Byron Leftwich. They also signed raw Jerrod Johnson and useless Troy Smith to "compete." Unfortunately, none of those moves qualify as useful for a team that often has to play a game or part of a game without their elite passer.
This may or may not have an effect on the team. Ben Roethlisberger played through a bad ankle injury down the stretch partly because the team doesn't have enough trust in their back-up quarterbacks to win games. Batch has been okay, but long stretches aren't likely to work well with him.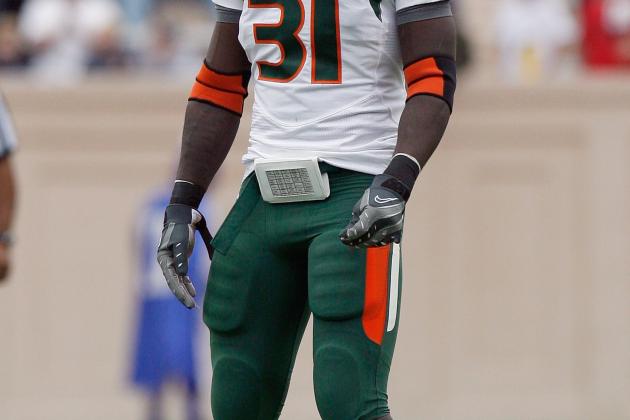 Kevin C. Cox/Getty Images

At first, I didn't get this pick, and I even graded it harshly in a wrap of the draft. Now, however, I get it and I'm completely behind it. It makes perfect sense for the way Dick LeBeau does things defensively.
You can't look at this move as a one-for-one replacement of James Farrior. It wasn't done for that purpose exactly. Stevenson Sylvester will likely be the guy that gets that call, and I think he's equal to the task of replacing Farrior on the field.
Spence is going to be a specialist. Think of him as another Troy Polamalu. He's a beast in the run game, and he can shred his way into the backfield quickly. Putting him out there with the team's signature defender is almost criminal. Add that he'll be with the great linebackers, and teams have to be fearful of what LeBeau is cooking up.
This move could be one of the more underrated moves of the offseason for Pittsburgh and could pay immediate dividends for a team that looked like they might be starting to slip against the run.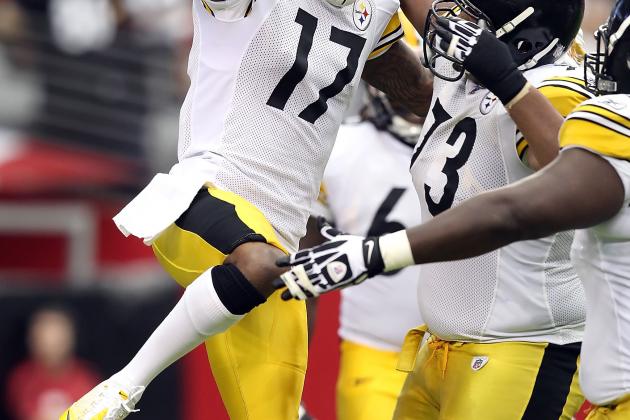 Christian Petersen/Getty Images

This move still has a chance to swing the opposite way, but not locking up wide receiver Mike Wallace for at least 2012 has the potential to be an annoying distraction as the team moves toward camp.
I don't think Wallace will hold out longer than mid-June when his contract can be cut way down monetarily, but his tiff with the Steelers has already gone on longer than anyone wanted.
Wallace is not worth the money he's asking for in a new deal. Hopefully, he's learning that after nobody even sniffed in his direction during the free-agency period. Several teams even needed good deep threats. He didn't even end up on the radar.
Wallace is an important piece for the Steelers. If the team can get him to bring down his price a little, he's worth locking up long-term. The Steelers just have to make sure that the drama he's creating doesn't spill over into the regular season.