Alabama Football: Nick Saban's 5 Best Recruiting Moves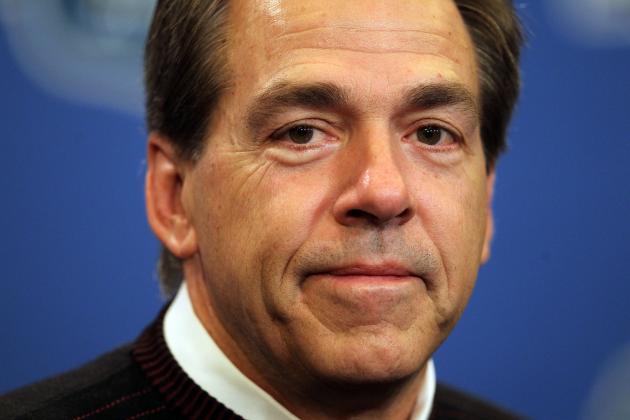 Andy Lyons/Getty Images

Nick Saban is one of the greatest recruiters ever. Some would argue that point, but I'll settle that with the following class rankings from ESPN.com:
2008: Alabama ranks No. 3
2009: Alabama ranks No. 2
2010: Alabama ranks No. 3
2011: Alabama ranks No. 2
2012: Alabama ranks No. 1
So, love him or loathe him, Saban is enjoying the top slot as the nation's best recruiter. On top of all that, he is perched atop the coaching heap.
It's one thing to recruit well, it's another issue entirely whether you and your staff can turn all that potential into victory on the field. Saban does that quite well.
Saban has two national championships in the last three years, and he will be gunning for his third at Alabama starting with Michigan in 2012.
So, what's the secret to his success? Well, it isn't a secret at all, really. He offers scholarships at a premier university in the world of college football. The school's history practically sells itself. What DOES Nick Saban do that the coaches at Alabama haven't done since the early '90's? Well, here are some of his best recruiting moves since he arrived at the Capstone in 2007.
Begin Slideshow

»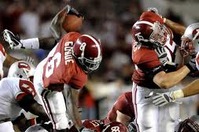 One of Saban's best attributes has to be the fact that he lets guys transfer with minimal fuss.
Demetrius Goode and Phillip Sims both come to mind right now. While Sims was under more scrutiny than Goode, Saban allowed them both to transfer without making a huge scene about what they were giving up by leaving the Capstone.
That shows future recruits that, should they not make it in Saban's system, they aren't killing their college careers by signing.
If there are better opportunities (or better-perceived opportunities) elsewhere, Saban isn't going to force players to stay somewhere they don't want to be.
Of course, the competition level at Alabama produces very few transfers out of the program. Most of the time, it produces players like Mark Ingram, Trent Richardson, Courtney Upshaw, Dre Kirkpatrick...well, you get the picture.
For more reasons that you will see in later slides, Alabama is a safe place that is welcoming in both atmosphere and attitude. That appeals to recruits long before a staff member shows up on their doorstep.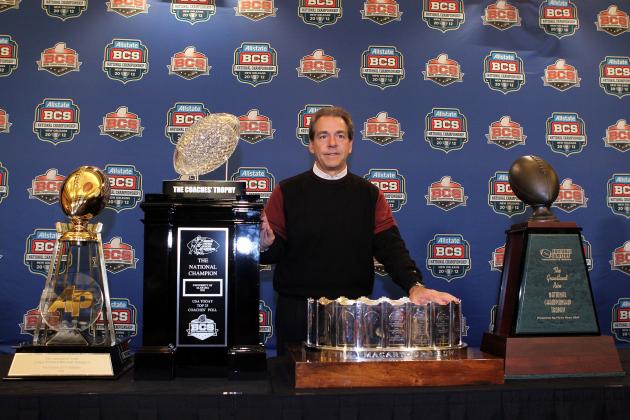 Andy Lyons/Getty Images

While it's not a specific strategic move, winning on the field is the surest way to get positive publicity for your particular school.
Saban has been in charge at Alabama for five seasons now, and two of those seasons have resulted in crystal footballs at the Capstone. Another season yielded a Capital One Bowl 49-7 beatdown of B1G powerhouse Michigan State.
Saban can offer a scholarship to a school that will all but guarantee a ring of some kind. That is a huge recruiting advantage.
Other points in the category of "win" are:
1) Number of NFL first-round draft picks. (Alabama has 11 since 2008.)
2) Overall recruiting class ranking. (Alabama is on a five-year top-three streak as delineated in the previous slide.)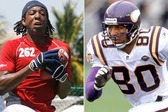 Another aspect of making Alabama a desirable institution for prospective recruits is the internalization of kids' mistakes.
While Duron Carter and two other players are currently serving suspensions at Alabama, the only reason that was ever given was "undisclosed violation of team rules." Even this article is not even as specific as all that.
What that DOES tell prospective recruits is that they are expected to be student-athletes. College students are going to make mistakes, some small and some larger, but mistakes will be made. If you come to Alabama and make a mistake that doesn't end up on YouTube, we will take care of it in-house.
Nothing puts a kid at ease quite as much as knowing that their mistakes aren't going to be broadcast across the nation. At Alabama, you can make a mistake and it won't necessarily define you.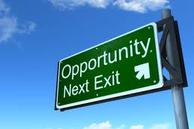 The best move Saban has, in my opinion, is the fact that he'll show up and promise a player the opportunity to hit the weight room and compete with peers for playing time.
He doesn't go up to a Landon Collins and promise a starting spot to a potential freshman. In fact, that was one of Landon's mom's issues (via momsteam.com) with his signing with Alabama. According to that article, Les Miles wanted to play him at safety in his freshman year, and Nick Saban wanted to move him to nickel and redshirt him.
While that seems selfish to me on her part, that's not the issue here. What if he turned out to suck at the college level? Is Miles willing to play him just to keep a promise? (Given Jordan Jefferson playing the entire BCS title game, maybe.)
Saban offers the top safety in the country the opportunity to earn his way on the field. That comes across much more honestly than telling a player you can guarantee him a spot.
Offering a kid a guaranteed spot on the starting squad is basically admitting your squad sucks so much that the high school All-Stars could probably beat them.
Saban offers opportunity and nothing more. That is his best move, and it has earned him a ridiculous number of top-tier signees over the last five years.
That's a stellar ace in the hole, and it is (by far) his best recruiting move.
When the name "Flipper" pops up, one's mind automatically goes to the friendly, life-saving dolphin.
Nick Saban is not a life-saving dolphin, but he IS a flipper. Cyrus Kouandjio, Landon Collins and T.J. Yeldon all come to mind when you think of recruits that flipped from another school to Alabama.
So, while the jury is still out on who was the best flip (all three have yet to prove themselves—though Kouandjio has quite a few starts under his belt—it is clear that one of Nick "Flipper" Saban's best recruiting moves will always be "stealing" recruits.