MLB Trade Rumors: Players to Trade for to Replace Lance Berkman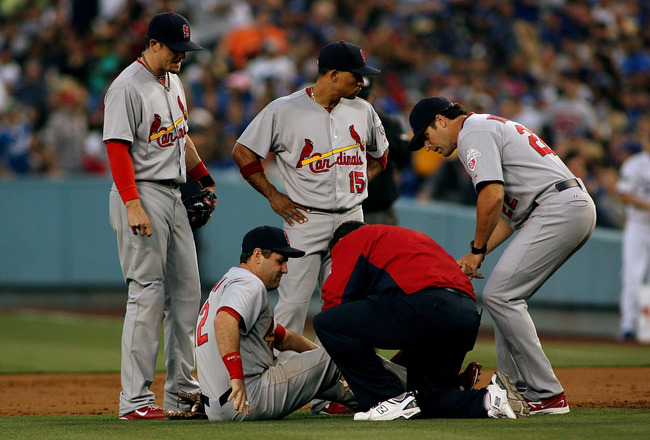 Jeff Golden/Getty Images
After playing just thirteen games, the St. Louis Cardinals lost last year's Comeback Player of the Year once again.
Lance Berkman injured his knee by extending his body to catch an incoming throw at first base.
The play looked simple enough, but Berkman came off with some overly obvious pain. His new stint on the DL is for an unknown amount of time.
The Cardinals, who seemingly creep closer and closer to a .500 record, might need a change in general even if Berkman's injury isn't that serious.
The team went from being the unquestioned runaway NL Central Division leaders, to a point where they could easily be overtaken by Cincinnati or maybe even Pittsburgh if they get hot.
The team is on the ropes of getting swept by the LA Dodgers this Sunday night and depending on what happens, the team might have to evaluate the personnel and see what changes must be made.
David Ortiz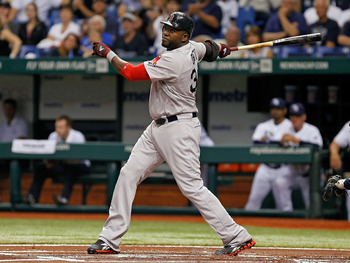 J. Meric/Getty Images
2012 Stats Thus Far:
.342 AVG / 9 HR / 29 RBI
Current Contract:
Year 1/1 With Boston Red Sox, Deal was to avoid Arbitration
With Boston in the AL East basement, the Red Sox might be willing to sell early.
What would it take to trade for fan favorite David Ortiz?
As Ortiz has the overall best numbers for the slumping Sox, he is also one of the oldest members the Red Sox now have, with the recent departure of Tim Wakefield and Jason Varitek.
The Red Sox are actually in an ideal position to trade Ortiz. After every loss piles up, and as long as Ortiz keeps swinging the bat well, the Sox have an old slugger whose best days might be behind him—although he still produces at a nominal rate.
Getting a high return for a guy nearing the end of his career is every manager's dream.
There is no doubt in my mind that Ortiz will retire a Red Sox down the road, but changing teams at thirty-six will have no impact on his bid to the Hall of Fame—a long shot for the former PED user who was juicing over the course of his two World Series Championships.
Michael Cuddyer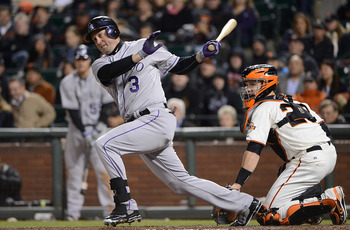 Thearon W. Henderson/Getty Images
2012 Stats Thus Far:
.252 AVG / 4 HR / 23 RBI
Current Contract:
Year 1/3 with the Colorado Rockies
The former long-time Minnesota Twin is having himself a decent enough season in his new home in Colorado.
The right-fielder provides a stable option at first base and outfield if needed.
The Rockies are currently over eleven games behind the NL West leading Los Angeles Dodgers, and it looks like another lost season for the Rockies.
Even though David Ortiz was mentioned in the previous slide, I think there is zero chance Todd Helton will ever leave Denver. The elderly contact hitter might be a nice option for a rental, but simply asking for him would be a waste of time as Colorado would be absolutely no return in that trade.
Cuddyer is still relatively young and simply might not be adjusting to his new grounds yet.
Jason Kubel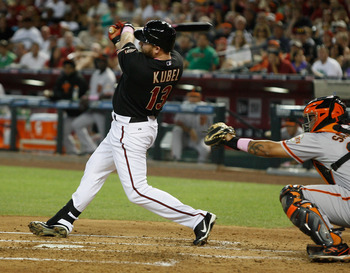 Ralph Freso/Getty Images
2012 Stats Thus Far:
.303 AVG / 3 HR / 17 RBI
Current Contract:
Year 1/2 with the Arizona Diamondbacks
Another former Minnesota Twin and another outfielder to be converted to a first baseman, Kubel is a player I have respected for a long time.
It seems like Minnesota could have had something really special going if they had a bit more money and all their good players didn't go on the DL at the most inopportune times.
Keep Reading

St Louis Cardinals: Like this team?