Chelsea Wins Champions League Title: 5 Things Triumph Means for the Blues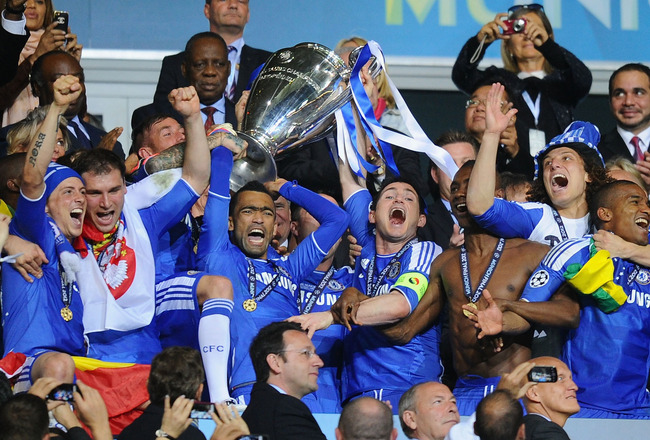 Mike Hewitt/Getty Images
They did it!!!
Chelsea FC completed their storybook season with one of the most incredible victories in Champions League Final history, beating Bayern Munich on penalties.
Didier Drogba put in a sensational performance, scoring a header in the 88th minute to level the score after Thomas Muller's opener five minutes earlier. With the score all tied at one at the end of regulation, the final went into extra time, where Petr Cech was called upon to save an Arjen Robben penalty.
With no one able to break the deadlock at in the extra 30 minutes of play, the game would go into penalties. Juan Mata would have his chance saved for Chelsea. But so would Ivica Olic, and Bastian Schweinsteiger put his on to the post for Bayern.
It all came down to Didier Drogba. The Ivorian stepped up to the ball with the kind of confidence you would only imagine a player with his pedigree could have. And as calm as ever, he slotted it home for the first Champions League in Chelsea FC history.
Here are some lessons learned from the historic night.
Different Game, Same Story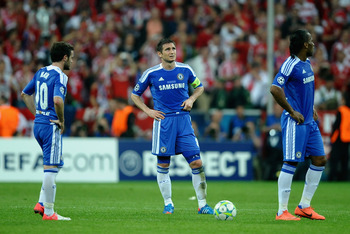 Laurence Griffiths/Getty Images
Chelsea were hurt by suspensions to major defensive players John Terry and Branislav Ivanovic. The counter attack they relied on so heavily throughout the season was slowed tremendously by not having Ramires.
But that did not change the game plan one bit. Chelsea dug in their defensive zone and put together another perfect performance. The connotation associated with the "park-the-bus" style of play is no longer worthy of its condemnation. It is a viable style that proves effective as ever with the right group of players.
For 120 minutes Chelsea defended their goal with the kind of responsibility and determination that borders on the side of mythology. Conceding possession and passes so close to the box is a dangerous game to play, but having confidence in your tactics balances the equation.
Like they did against Barcelona, Benfica, Liverpool and Tottenham, at the moments when it mattered most, they made themselves the best. The way they did it is negligible.
There Is No Bigger Player Than Didier Drogba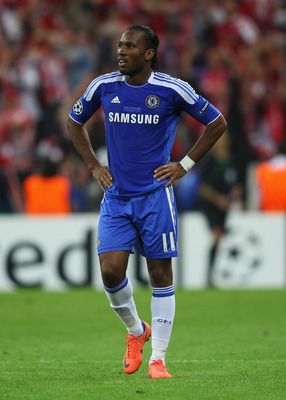 Alex Livesey/Getty Images
I started watching this sport six years ago when I came home from school to find the World Cup on TV. The very first player I enjoyed watching and whose name I knew was Didier Drogba. He is the reason I continued to watch the sport, follow Chelsea and love the game. If you need any explanation for why that is so, just watch today's game.
Drogba's header was absolutely brilliant, but it is what has come to be expected of him. How many times have we seen the giant Ivorian rise to a corner and crush the ball off his head for a goal? But his true marker came with the last kick of the game.
Drogba has scored headers, volleys, from open play, free kicks, with his heel and, yes, the occasional penalty. But never has he done it in a Champions League final to give the club its greatest victory in its history.
The striker is already a legend at the club, but today he became bigger than even that.
There Is No Goalie Bigger Than Cech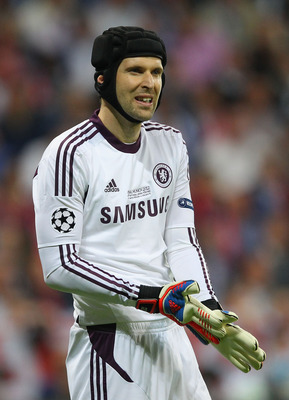 Alex Livesey/Getty Images
We can debate all we want about who is the best keeper in the world, but that is a fickle argument. There are too many factors that go into how you judge it, and subjectivity will always create a divide. But at this moment in time, there is no keeper bigger than Chelsea's.
Forget about the penalty saves. Forget about the Robben save. Forget about anything he did in the game. Manuel Neuer matched him shot for shot until the last PK. It has to do with the fact that for three games Cech had to work harder than any goalie ever has.
In the last three Champions League games, Cech faced 90 shots and knew that this would happen going in. He understood that he would have to be at his best and that the success of his team rode solely on what he could do in net. The pressure was all on him, and he accepted it with a smile.
Roberto Di Matteo Will Be the Chelsea Manager Next Season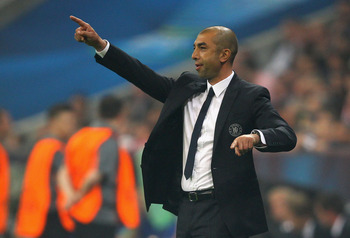 Alex Livesey/Getty Images
Many thought that he would be given the job even if Chelsea were to lose. The odds favored him even more once he got to penalties. But I think we all know now that Roberto Di Matteo will be the next Chelsea manager at the same moment.
Again, it's too obvious to say it was when Drogba scored. It is still too obvious when the players mobbed him in celebration. It was a subtle moment, as Di Matteo ascended the steps at Allianz arena to take the trophy, when he spotted Roman Abramovich, pointed at him and uttered four simple words: "I told you so."
He is confident, and the only people that love him more than the players are the fans themselves. He has earned the job the way no manager ever has before.
The Perfect Ending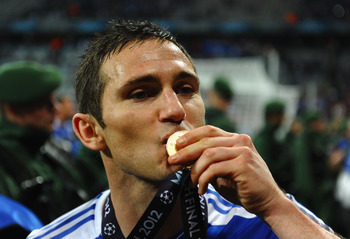 Laurence Griffiths/Getty Images
It has been one of the most tumultuous years in Chelsea history. Everything from the managerial changes, to issues in the locker room, to debates for a new stadium—the rafters at Stamford Bridge have been shaken by controversy.
But none of that matters today.
The amazing and cruel thing about sports is it is a results-based industry. You win and you can do no wrong, but even the most sincere find themselves out in the cold when they don't.
Today Chelsea righted a horrific season—one that not more than five hours ago had them staring at no Champions League next season and the worst finish in the Abramovic era, but is now arguably the best they have ever had.
What Did You Learn?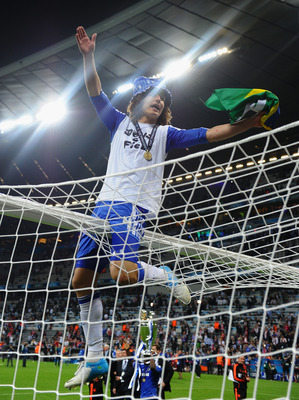 Laurence Griffiths/Getty Images
It was the final chapter in the perfect story, one dreamed about by little boys and girls who one day see themselves as future stars of the game. It was one of the all-time great finals and the epiphany of joy for an entire fan base.
I know this is not my finest work, but the rush to get something out is contrasting with my still shaking hands and sweaty palms. So I am sure you have some better things to mention. What did you learn from the emphatic win?
As always, please leave your comments below, and thanks for reading!
For all my articles, follow me on Twitter: @thecriterionman
Keep Reading

Chelsea: Like this team?