Baltimore Orioles: 3 Reasons Andy MacPhail Should Receive Credit for Turnaround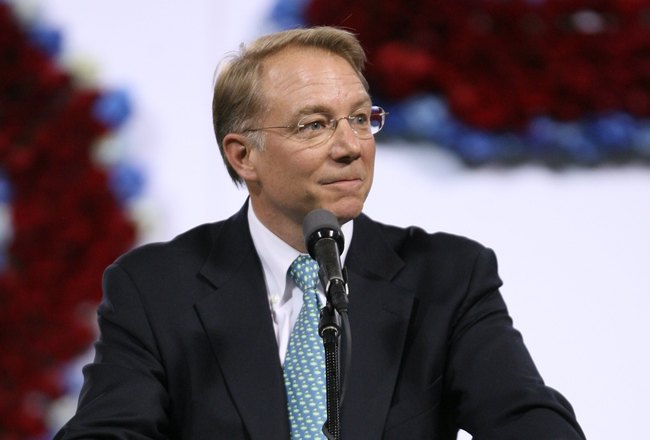 David Sherman/Getty Images
This past offseason Andy MacPhail left the Baltimore Orioles after spending over four seasons as the President of Baseball Operations, and upon his departure the feeling among Orioles fans was that he had failed miserably.
Eventually Dan Duquette would be hired as MacPhail's replacement, and Duquette would quickly make his mark on the O's by swinging a trade for Jason Hammel and Matt Lindstrom, and bringing in several key arms like Taiwanese born Wei-Yin Chen and reliever Luis Ayala.
The foundation, though, the real guts of this Orioles ball club, has been in place for years and MacPhail—or "MacFail," as some Orioles fans have unfairly renamed him—is responsible.
Hiring of Buck Showalter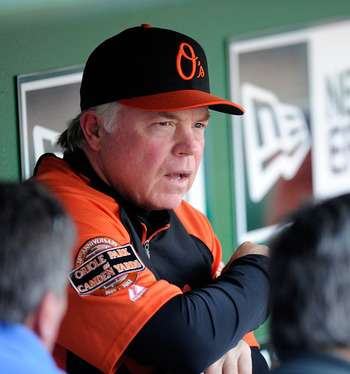 Greg Fiume/Getty Images
For years under MacPhail, the O's lacked a real strong manager.
Dave Trembley was a nice guy who loves the game, but he wasn't the man for the job in Baltimore and MacPhail knew it. When Trembley was let go by Baltimore, MacPhail hired Buck Showalter, who took over the O's during the 2010 season.
Showalter has a reputation for turning around struggling franchises, and he has lived up to that reputation.
Many organizations have strayed away from hiring Showalter in the past because he is viewed as an overbearing manager who can cause more harm than good after a few seasons. This could still be true, but MacPhail saw a track record that includes three massive turnarounds when Showalter was with the Yankees, Diamondbacks and Rangers, and he knew Showalter was the man for the job.
It appears MacPhail was right on the money when he brought in Showalter, and he should be recognized for this brilliant move.
Brilliant Trades and Acquisitions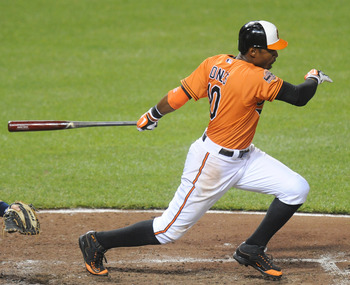 Mitchell Layton/Getty Images
Andy MacPhail pulled some of the most one-sided trades in the O's favor during his time in Baltimore.
He brought in Adam Jones by trading away former ace Erik Bedard. Jones has developed into one of the premier outfielders in the game, and Bedard was never fully healthy during his time in Seattle. The Orioles also brought in Chris Tillman from that trade, and he still may develop into a solid pitcher for Baltimore.
Another hugely one-sided trade swung by MacPhail was made just this past season when he traded away relief pitcher Koji Uehara for Chris Davis and Tommy Hunter.
Davis is now the Orioles' starting first baseman, and Hunter is a part of the O's revamped rotation, though he may be a reliever long-term. Anyhow, Davis can hit and Hunter is a good piece while Uehara was ineffective for Texas last season.
MacPhail also brought in fan favorite Robert Andino in exchange for former O's farmhand Hayden Penn. Penn never panned out, and Andino has been a spark plug for Baltimore during their turnaround.
J.J. Hardy was also part of a one-sided deal manufactured by MacPhail when the GM sent Jim Hoey and Brett Jacobson to Minnesota for Hardy, Brendan Harris and $500,000. Hardy is really good, and the guys the Orioles lost are not. Enough said.
On another note, McPhail also claimed Pedro Strop off waivers, which completed a trade that sent former O's closer Michael Gonzalez to Texas. Strop has become one of the premier setup men in all of baseball, and Gonzalez isn't with Texas anymore.
MacPhail and his brilliant trades helped build the nucleus of truly talented players that is carrying the O's during this dramatic turnaround.
Solid Draft Record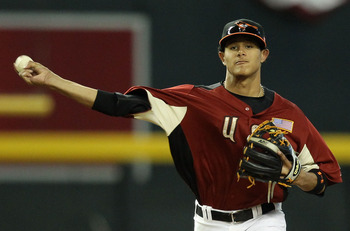 Christian Petersen/Getty Images
With the exception of a first-round hiccup in 2009 when MacPhail drafted pitcher Matthew Hobgood, who has had health issues, MacPhail drafted really well for the Orioles.
In 2008 he picked Brian Matusz in the first round and Xavier Avery in the second. Matusz looks like he is turning a corner after struggling to begin this season, and Avery made his debut last week and looks like he could be a Michael Bourn-type player for years to come.
The past two seasons MacPhail has selected super prospects Dylan Bundy and Manny Machado. Both guys are projected to be superstars.
MacPhail is responsible for helping build the O's current roster and will have played a role in future squads as well.
Keep Reading

Baltimore Orioles: Like this team?