St. Louis Rams: Friday's Rams News and Notes at Noon
May 18, 2012

Welcome to Friday's St. Louis Rams "News and Notes at Noon"—the one-stop spot for all Rams headlines, updates and other relevant information for Ram Nation.  
Will the Long-Rumored Fenton Site Be in the Mix? 
According to a report from stlouis.cbslocal.com, the mayor of Fenton, Missouri, Dennis Hancock, would be willing to consider using the five million square feet of available space from the old Chrysler grounds for a Rams stadium and development area. 
For those unfamiliar with the St. Louis metro area, Fenton sits in St. Louis County. The city of St. Louis is north of Fenton and acts as its own entity.
The Fenton site has long been mentioned as a potential home for the Rams.
According to the same report, Hancock made the following statements regarding the city's 300 unused acres:
"It has a half-mile of highway frontage, it's at the intersection of Highway 270 and I-44. It's in a vibrant area, a great location for redevelopment.

If it helps sell the site and helps put people back to work, then I'd be all for it."
Hancock says the five million square feet of available space would leave plenty of room for a new stadium, lots of parking and other development options.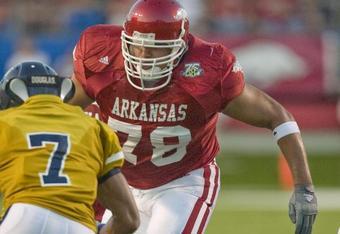 Rams Claim Guard Jose Valdez Off Waivers 
According to Ron Clements of cbssports.com, St. Louis has claimed guard Jose Valdez off waivers. The 6'6", 326-pound Valdez went undrafted out of the University of Arkansas last year.  
According to Clements, Valdez was already on the field for OTAs Friday morning. 
How Big Of An Asset Are The Rams to St. Louis?  
Rick Venturi posted a great piece on 101sports.com analyzing the St. Louis Rams lease situation. Venturi took part in two franchise relocations, making his analysis all the more interesting.
Venturi also looks at the current state of Indianapolis following the construction of Lucas Oil Field and this year's Super Bowl. 
On a side note, Venturi points out that Hurricane Katrina essentially saved the Saints for the city of New Orleans. The Saints nearly moved to San Antonio prior to the historic storm.  
Rams Projected to Be League's Youngest Team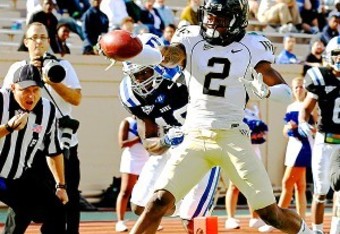 Mike Sando of ESPN is not only projecting that St. Louis will be the youngest team in the league—but that they will be so by a relatively wide margin.
Sando also suggests that the Seattle Seahawks have gotten considerably older.
For a look at each team in the NFL West, please check the above-linked article.
Looking at the Coaching Sam Bradford Will Receive 
Finally, in another ESPN story, Sando asks some tough questions regarding new offensive coordinator Brian Schottenheimer and new quarterbacks coach Frank Cignetti, Jr.
Sando looks back at both coaches previous work with QBs and raises some potential concerns over the future development of Sam Bradford. 
As always, have a great day, STL Rams Nation. 
Shane Gray covers the St. Louis Rams daily as a Featured Columnist for Bleacher Report. You are encouraged to check out the rest of his work here. Gray also owns and operates stlramscentral.com.