Pittsburgh Pirates: 4 Bats the Pirates Can Get for a Reasonable Price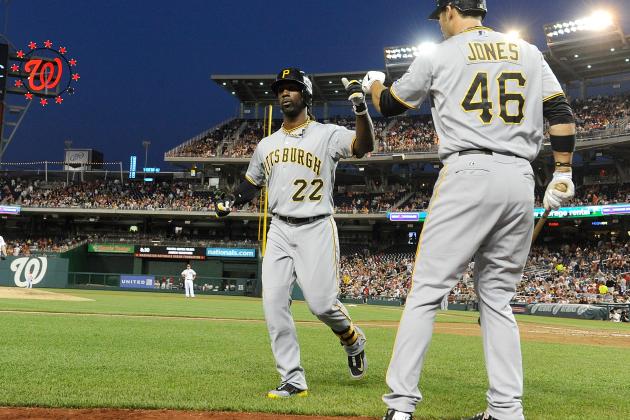 Greg Fiume/Getty Images

The Pittsburgh Pirates are off to a decent start so far in the 2012 season. However, tonight's game against the Tigers was a microcosm of their season to this point: a one-hit shutout and another anemic offensive display.
The Bucs are dead last in the National League in batting average, runs scored, hits, total bases, RBI, on-base percentage, OPS and walks. Yet, because of their pitching, they are just three games under .500, good for third place and just four-and-a-half games out of first in the National League Central.
It is universally known that there are no major league ready bats in their minor league system. However, there are several teams that have good hitters that could come at an affordable price, both financially and in terms of what the team would have to give up to complete a trade.
Here are four such players that would help fill the hitting void the Pirates currently are experiencing.
Begin Slideshow

»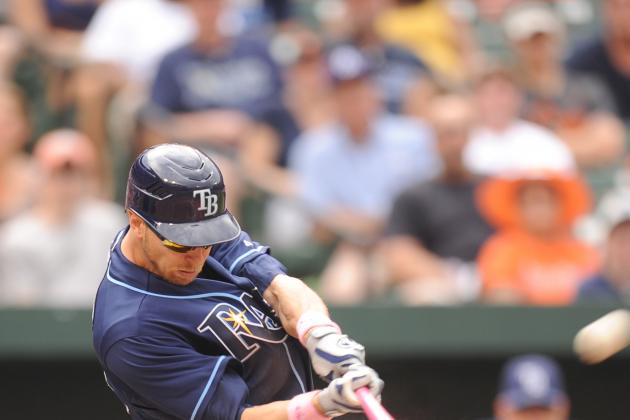 Mitchell Layton/Getty Images

Yes, Zobrist is hitting only .227, but his on-base percentage of .375 and slugging percentage of .484 would be good for second-best on the Pirates, behind only Andrew McCutchen. He would be tied with Pedro Alvarez for the most RBI with 17 and second on the team in home runs with six.
Not bad for a leadoff hitter.
The Rays need some help in the pen to get to closer Fernando Rodney, and the Bucs have depth there. This is a deal that could get done because the Rays have three other outfielders with much higher batting averages than Zobrist, and the fanbase would not mind getting rid of a .227 hitter.
Zobrist is scheduled to make $4.68 million this year, which the Bucs can afford. He also offers the flexibility of being able to play second base.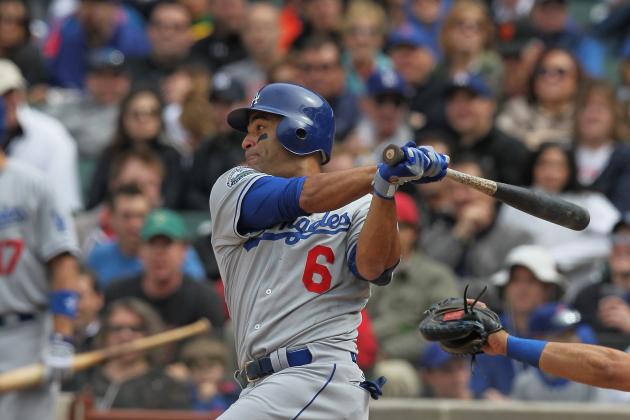 Jonathan Daniel/Getty Images

The 35-year-old Hairston just went on the DL this past week, but he has been tearing it up in L.A. this year. He is hitting .315 with an OPS of .866 as a fill-in, which would be good for second on the Pirates in both categories.
Considering his age, he could be on the block at some point this year, and he would probably not fetch much in return. L.A. has plenty of outfield depth, and Hairston may have to give way to prospect Scott Van Slyke eventually this season.
Hairston has played second, third and outfield, and he is only making $2.25 million this year. He could definitely fill a void for the rest of the season while Alex Presley and Starling Marte continue to develop.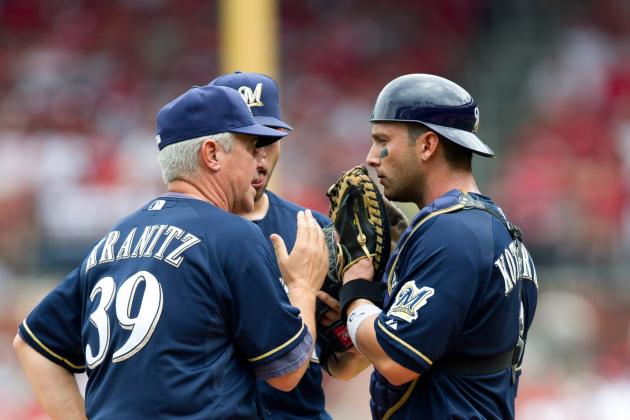 David Welker/Getty Images

For years, the Pirates have had catchers who could catch but not hit. Then, most recently, they had a catcher who could hit but couldn't catch.
This season, they are back to having light hitting catchers again.
George Kottaras of the Milwaukee Brewers could be the answer at this most frustrating of positions. His average is under the radar enough at .265, but he is leading the Brewers in OPS with 1.038 (.479 on-base percentage and a .559 slugging percentage).
His salary of $700,000 makes him a financial fit, and being that he is the official catcher of Randy Wolf, he may not have a job much longer. Wolf has an ERA of 6.38, and at the age of 35 he could be nearing the end of his career.
Meanwhile, Jonathan Lucroy, the Brew Crew's leading hitter, gets most of the starts behind the plate, which makes Kottaras expendable. Milwaukee is hurting in the bullpen, as it only has two relievers with an ERA under 4.00.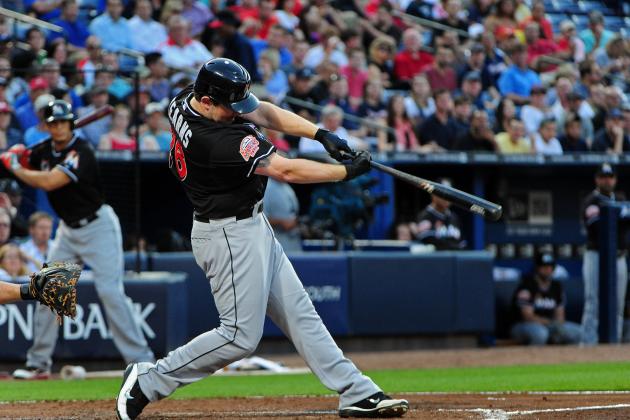 Scott Cunningham/Getty Images

Kearns has been getting spot starts with the Marlins, but in their big, beautiful new park, he is not an everyday outfielder.
He could be an everyday outfielder in a smaller yard—perhaps at PNC Park?
Kearns is hitting over .300 and has three homers in 13 starts, as well as a .966 OPS. His strikeout numbers are still a little high, but he would be a welcome addition to the Bucs as a veteran outfielder and power bat.
Scheduled to make just $600,000 this year, the price would be right for him to join Pittsburgh.