NFL: Every NFC North Team's Biggest Wild Card This Season
May 17, 2012

I'm not a great poker player, but I do all right. I play some standard Hold 'Em, a little Five-Card Draw—but really whatever the table wants to play, I'll try.
To me, aside from winning, the most fun aspect of poker is the wild-card games. The more unpredictable (like Follow the Queen) the better.
We know who the usual suspects are in the NFL's NFC North: Aaron Rodgers, Calvin Johnson, Matt Forte. What we don't know is who the wild cards will be. Who else will have a big impact—for good or ill—on his team's season?
I've taken a look at each team and picked one player who, by season's end, will be famous—or infamous.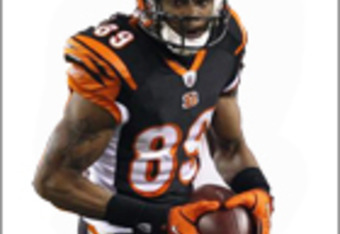 Minnesota Vikings: Jerome Simpson
The Vikings took a chance that the Jerome Simpson who emerged as a starter last season is the guy who arrived to put on a purple jersey—not the guy who could barely crack the lineup the three years prior.
His three-game suspension to launch the season just makes the rest of his season more critical.
It's possible that Jarius Wright or Greg Childs steps up as the No. 2 early. Or maybe Michael Jenkins recaptures the game he briefly had for a few years in Atlanta.
The simple fact is, though, that other than Percy Harvin, there are no clear-cut weapons. That's in Simpson's favor because it means he's unlikely to lose his job during his suspension. Not in his favor would be the huge number of missed passes from 2011—he only caught 47 percent of the 105 targets thrown his way.
Of course, some of that was on rookie quarterback Andy Dalton. However, A.J. Green caught 56 percent of his passes—still not awesome, but significantly better. So some of the missed catches falls on Simpson, who was very raw when he came into the league and has taken some time to even approach polished.
Christian Ponder needs a player not named Harvin to throw to. Simpson may be the best option. How he handles that will have a tremendous impact on the coming season.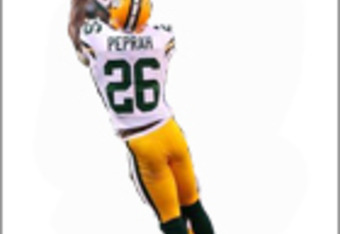 Green Bay Packers: Charlie Peprah
Whenever I have mentioned concern over the departure of Nick Collins and the hole it leaves at safety for the Green Bay Packers, Charlie Peprah is a name that gets tossed out. Peprah stepped in last season and did well enough, especially when one adjusts for the lack of pass rush.
It's hard to stop a pass when the quarterback can have a picnic while he waits for receivers to break open. 
Peprah's five interceptions were impressive, and overall he did a solid job. There has been some talk about Charles Woodson moving over to safety or rookie Jeron McMillian getting a shot, but ultimately the team would prefer that Woodson stay at cornerback, while McMillian would have to have a fantastic camp to get the job.
Despite a great 2011, Peprah still faces some questions about whether he can fill Collins' shoes. The Packers will need him to in order to help the defense get back to the high level at which they normally play.
If Peprah can step in and excel, the Pack could be back. If he stumbles, it will cause problems while they shuffle the deck to find the right answer.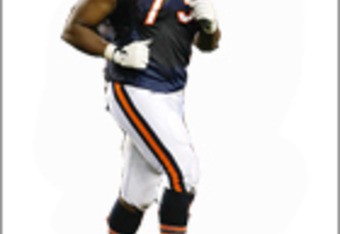 Chicago Bears: J'Marcus Webb

Chris Williams will be moving back to tackle for the Chicago Bears (according to ESPN), we're not sure where Gabe Carimi's rehab is truly and Jay Cutler simply got hit too many times last year.
We also know that Webb was one of the worst (if not the worst) tackles in football last year. He allowed 14 sacks and racked up 13 penalties in 2011 while making some incredibly daft decisions and critical mistakes.
Yet offensive coordinator/line coach Mike Tice stands by his man whether anyone else agrees or not (per the Chicago Tribune).
In fairness to Webb, he was a seventh-round draft pick who is incredibly raw and had little experience doing what he was trying to do in an offensive scheme that sometimes actively looks like Mike Martz is trying to make offensive linemen look bad.
So what is the truth with Webb? Personally, he looks overwhelmed, and given he's on the left side with a quarterback who got banged up last year, I'd move him to guard or to the right side at the very least.
That, at press time, doesn't look likely to happen.
So the success of this offense—Cutler, Forte, Bush, the receivers—may just hinge on where and how this former late-round pick plays in 2012.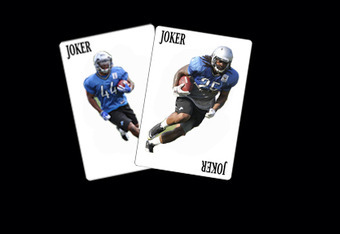 Detroit Lions: The Backfield
I went with a whole position here. I might have just said Mikel Leshoure, but if Best is healthy and Leshoure is a bust, they can survive it. If Leshoure is great and Best gets hurt again, they can survive it.
If both go down or underperform, there could be problems.
It's not that the backfield is super critical for the Lions, it's more that with an effective backfield, some of the pressure is taken off the rest of the offense. If you are a threat to run the ball effectively, the defense can't just sit back and wait for the pass or just lay into Stafford because they know the play-action is a fake 99 percent of the time.
Leshoure could be suspended to start the year, but otherwise he's healthy. This is really his first year in the league, so there could be some learning curve. If he didn't lose much explosion with his injury and can run as tough as we expected last year, that should help a ton.
Meanwhile, Best needs to stay healthy. If it isn't a concussion, it's turf toe—something always seems to be wrong with Best. He's very talented, but he isn't durable.
The concussions are a concern. It's great that he went a year without having one—it's very bad to have had a pair in just two months. He needs to prove this isn't going to be an issue going forward and the only way to do that is to stay on the field and not get hurt.
Best-case scenario is that the Lions have both. Worst case? Neither. In between is survivable, but not optimal.
We're not sure exactly what either of these two backs will do. That makes them the biggest wildcard in Detroit this year.