WWE Rumors: Brock Lesnar, John Cena, Kharma and Thursday's Top WWE News
May 17, 2012

One thing that WWE loves to do in today's era is create surprises. No longer is wrestling about building feuds that have a big payoff, with the obvious exception of The Rock vs. John Cena at WrestleMania, which was a unique circumstance. 
Some will say that surprises are the best thing possible because they are going to create a lot of buzz and interest on the Internet. 
While that is true, it has been proven time after time that building angles for the Internet audience does nothing for buyrates and ratings. If this is what Vince McMahon and Co. want to do, more power to them. It's too bad that this is where his ego is at right now. 
Speaking of surprises, here are some rumblings and grumblings from behind the scenes that will get you through this Thursday. 
BROCK LESNAR COMING BACK SOON?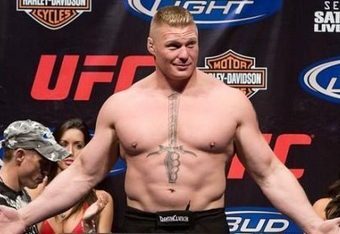 On Wednesday we talked about rumors of WWE moving up the Brock Lesnar vs. Triple H match, and those whispers keep getting louder with more reports about his television return date being moved up because officials have been in a "panic" about this storyline. 
Question on Everybody's Mind: Does WWE try to plan anything?
Our Take: I would be fascinated to be in creative meetings for a month with McMahon, just to see how he decides to start an angle and then his process of changing everything every single day. I'm sure there is some plan when things start, but he needs his resolution now, not later. 
Hype Meter: 5 out of 5 Paul Heyman Lawsuits
It's fascinating to see just how little McMahon learns from constant failures. You would think that plummeting buyrates, declining ratings and a general malaise with the current product would teach him something. 
Deeper Dive
Update on Lesnar's Return Date (Wrestling Observer - Subscription Required)
--------------------------------------------------------------------
LORD TENSAI ADDED TO JOHN CENA VS. JOHNNY ACE MIX?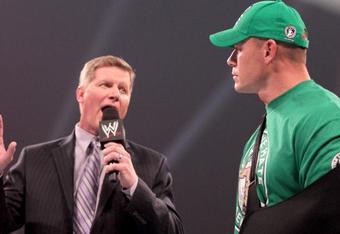 While the general consensus seems to be that Big Show will align himself with John Laurinaitis at Over the Limit on Sunday, house show advertisements, which should always be taken with a grain of salt, have Cena doing battle with Laurinaitis and Lord Tensai. 
Question on Everybody's Mind: Who will make the better bodyguard for Laurinaitis?
Our Take: Considering that no one cares about Tensai in any way, other than to call him "Albert," and the fact that Show is a better all-around performer, it would make infinitely more sense for it to be Big Show. 
Hype Meter: 4 out of 5 Crying Big Show GIFs
I think a fun mix would be Johnny Ace and Brodus Clay vs. John Cena. Sure, Clay has been called reckless in the ring and could injure WWE's biggest star, but at least we would have the image of Johnny Ace dancing and talking about someone needing to call their mama. 
Deeper Dive
Possible Laurinaitis vs. Cena Plans After Over the Limit (Wrestling Inc.)
----------------------------------------------------------------------
KHARMA READY TO RETURN; CREATIVE NOT SMART ENOUGH TO USE HER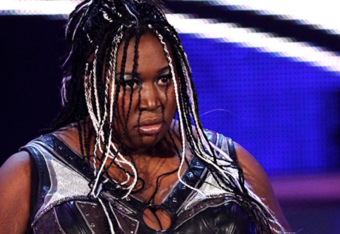 While we have all anticipated Kharma's return following her brief cameo at the Royal Rumble five months ago, she has yet to be seen on television since that show. It turns out that she has reportedly been ready to come back for a while, but creative doesn't know what to do with her. 
Question on Everybody's Mind: Why does WWE bother having a creative team?
Our Take: Therein lies the $64,000 question. We always hear horror stories about what goes on behind the scenes with creative, and they can't come up with a simple idea to get the most talked about Diva in year's back on television, so what purpose are they really serving anyone?
Hype Meter: 4 out of 5 Misplaced Superstars
Considering the complete lack of interest in anything going on with the Divas division, you would think that getting the biggest female star back would be a high priority. Alas, that would be far too simple for this group. 
Deeper Dive
Latest on Kharma (Wrestling Observer - Subscription Required)
-------------------------------------------------------------------
RIC FLAIR'S DAUGHTER TO "WOOOOO" WWE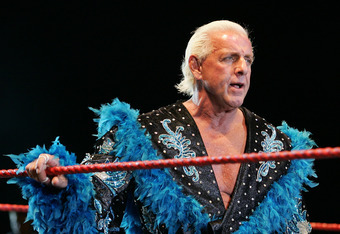 Paul Kane/Getty Images
Ric Flair is doing all that he can to hang on to his wrestling career, and now his daughter, Ashley Fliehr Johnson, has decided to follow in her father's footsteps. She has reportedly signed a developmental deal with WWE. 
Question on Everybody's Mind: She will be as good a wrestler as her father, right?
Our Take: Absolutely. Sure, he won a lot of championships and is generally regarded as one of the greatest performers in the history of the business, so it's not like those are big shoes to fill. Let's just hope her wrestling run goes better than her brother David's.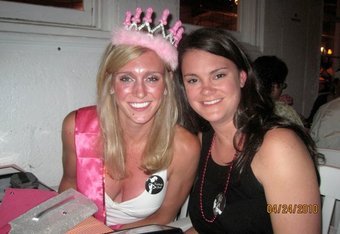 Hype Meter: 3 out of 5 Second-Generation Stars
One big problem Ashley will face is that WWE doesn't promote wrestler lineage anymore. The people in power had to change Joe Hennig's name to Michael McGillicutty just to make sure no one cared about him as he was being buried. 
Deeper Dive
Ric Flair's Daughter Going to WWE (Wrestling Observer - Subscription Required)
-------------------------------------------------------------------
Check back for more on the WWE as it comes, and check out Bleacher Report's Wrestling Page to get your fill of the WWE. For more WWE talk, check out Ring Rust Radio for all of the hot topics you just can't miss.