NBA Draft 2012: Projecting Texas Star J'Covan Brown's Skills as a Pro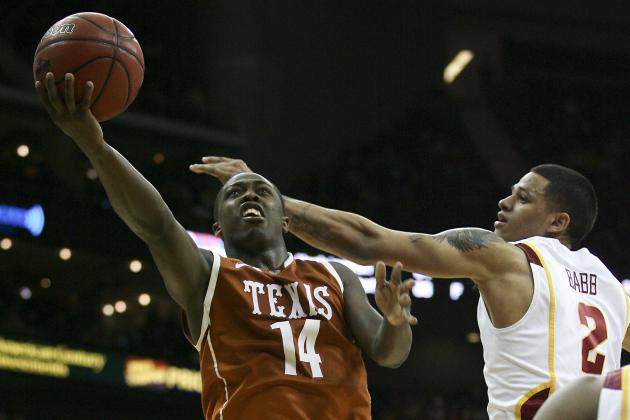 Ed Zurga/Getty Images

As one of the few veterans on a green Texas roster, J'Covan Brown exploded with a career year in 2011-12. After averaging a Big 12-leading 20.1 points per game, Brown has decided to try his luck in the NBA draft, forgoing his senior year in Austin.
For all the positives Brown showed in leading Texas' late charge to an NCAA tournament berth, he'll face some serious obstacles as he makes the transition to the next level. Will his considerable scoring punch be able to make up for some question marks in other areas of his game?
Herein, a look at how Brown's abilities might translate to the NBA.
Begin Slideshow

»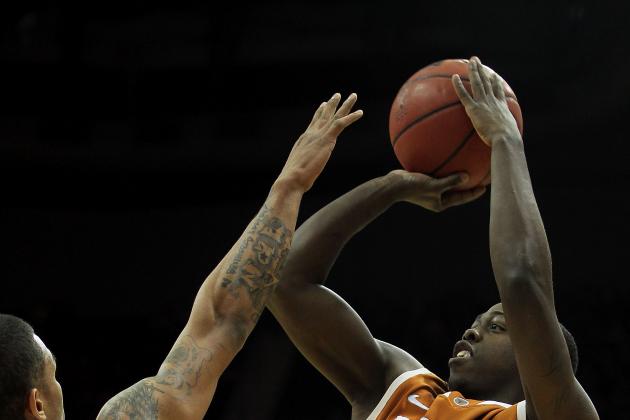 Jamie Squire/Getty Images

Obviously, Brown's greatest strength is as a scorer, and he'll certainly be able to put points on the board at the NBA level.
However, he's not a top-drawer three-point shooter (.369 last season from the college arc), which may hurt his ability to secure playing time early in his career.
Brown has also spent the last two seasons playing with future NBA point guards (Cory Joseph and Myck Kabongo), so he hasn't had much opportunity to develop as a distributor.
He did dish out a respectable 3.8 assists per game last season, albeit at the expense of 2.7 turnovers a night.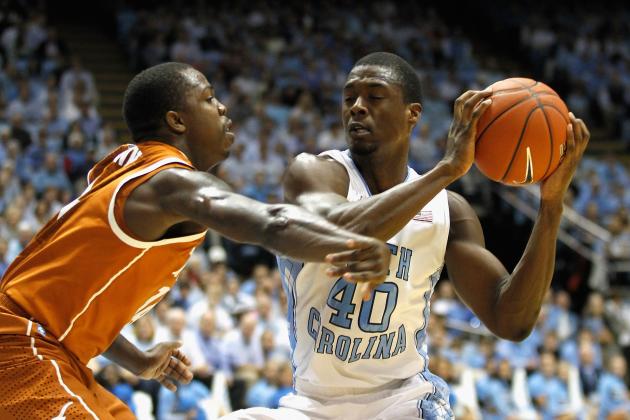 Streeter Lecka/Getty Images

Brown has become more opportunistic on defense, recording a career-high 1.2 steals per game last season. He's respectable as an on-ball defender but wasn't a stopper by any means, even at the college level.
He's also not much of a threat to challenge opposing jump-shooters, having blocked all of 15 shots in his three collegiate seasons. As a rebounder, he's competent (3.4 boards a game last season) but nothing more.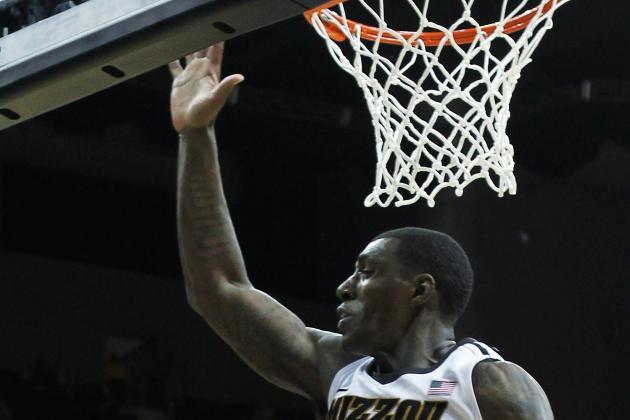 Jamie Squire/Getty Images

Brown's most worrisome trait is his size: At 6'1", he'll have a terrible time matching up with NBA 2-guards, and even some point guards will cause concerns.
He's a solid 197 lbs, so he has some muscle on him, but that lack of length will be tough to overcome.
He's also not going to take over a game with his quickness, as many smaller guards do. He'll be competitive in that department but nothing eye-opening.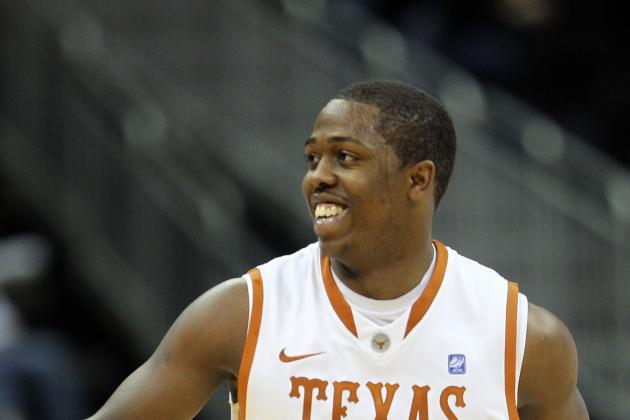 Jamie Squire/Getty Images

Brown showed impressive leadership ability last season in helping a very inexperienced team ride out a shaky start and rally to make the NCAA tournament.
He also managed to walk a fine line of being the team's go-to scorer (with nearly twice as many points as the next-leading Longhorn) without coming off as selfish, thanks partly to his solid assist numbers.
One open question for Brown is how effective he can be while coming off the bench. His breakout season coincided with his first year as a full-time starter, and he did need an awful lot of shots (nearly 16 per game) to be as effective as he was.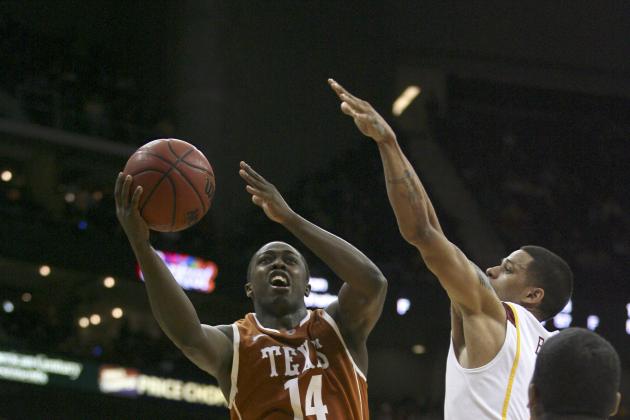 Ed Zurga/Getty Images

The best-case scenario for Brown is to turn into the second coming of Jason Terry, which isn't a half bad way to make a career.
On the other hand, there are a lot more instances of "failed Jason Terry" than there are of "actual Jason Terry," and most of the former aren't in the NBA.
Because Brown is so undersized, he's a good bet to slide into the second round.
Somebody will take a flyer on him, and if he can prove that he scores more points than he gives up on account of his height, he'll be a fine instant-offense type of reserve at the pro level.