London 2012: 5 US Boxers Most Likely to Medal at the Olympics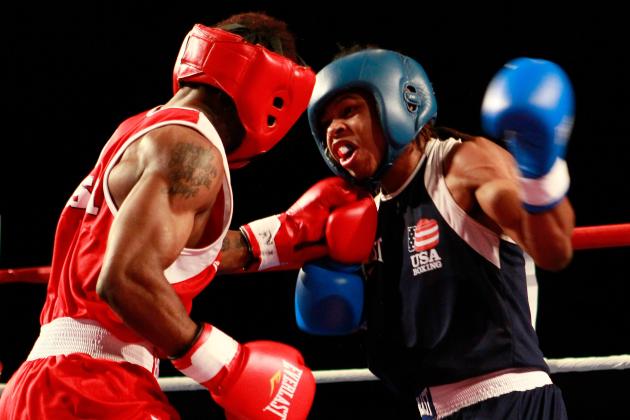 Kevin C. Cox/Getty Images

In the past, the United States consistently had one of the most formidable Olympic Boxing teams in the world. Fighters like Sugar Ray Leonard, Evander Holyfield, Oscar De La Hoya, Pernell Whitaker and Andre Ward, just to name a few, were all previous US gold medal winners.
However, the U.S. hasn't won a gold medal at the Olympics since 2004 (Andre Ward), and only had one medal in 2008, a bronze from heavyweight Deontay Wilder.
This year's team has a lot of talent, and with boxers qualifying in nine out of a possible 10 divisions, there will be plenty of medal opportunities. So, here are the U.S. boxers who are most likely to win a medal at the 2012 London Olympics.
Follow me on Twitter: @rlongo924
Begin Slideshow

»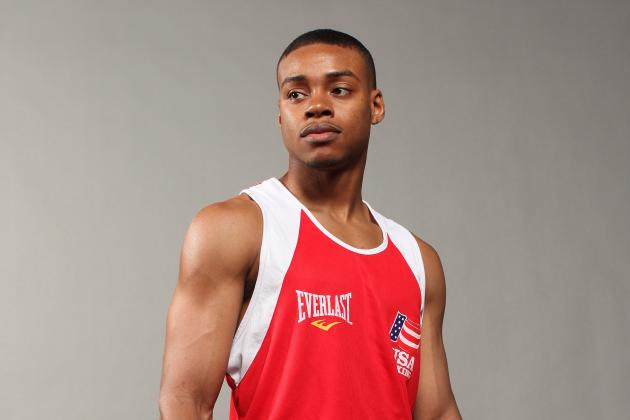 Nick Laham/Getty Images

I've watched a little bit of film on welterweight Errol Spence, and I have to say I'm really impressed by the 22-year-old Dallas native. Spence possesses a good jab and a rocket left hand with legitimate knockout power.
Spence is a three-time U.S. National Amateur Champion; a great accomplishment and a testament to how skilled he is. If he is able to draw a good route through the tournament, he could absolutely win a medal just on talent alone.
One thing about Spence—he fights out of a southpaw stance and for an amateur, he seems to be able to score a lot of knockouts. This will be key, as it'll always give him a chance to come back and score a knockout if he's down on points in the Olympics.
On a side note, I think he may be the best American pro prospect in this year's Olympics.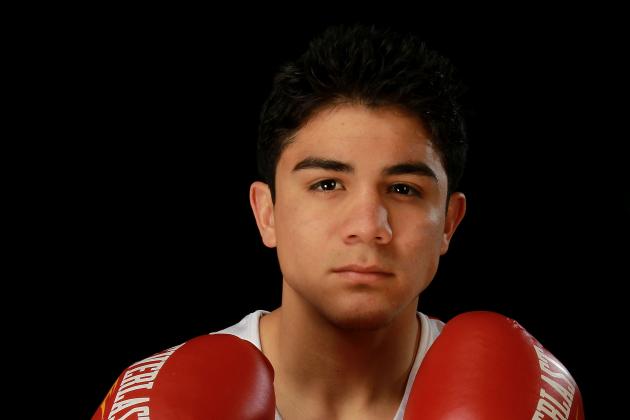 Ronald Martinez/Getty Images

Californian Joseph Diaz Jr. is only 19 but he already has vast international experience. He lost at the 2011 Worlds to Cuba's gold-medal winning Lazaro Alvarez, but any time you lose to a guy who ended up winning the world championship is a good learning experience and will be helpful in preparing for the Olympics.
Diaz competes at bantamweight, and with the right draw could definitely go far in the Olympic tournament. I watched his bout with Alvarez, and Diaz really held his own and wasn't at all outclassed. This kid can definitely compete at the world level.
The key is for Diaz to let his hands go. If he can do that, he has a great chance to medal.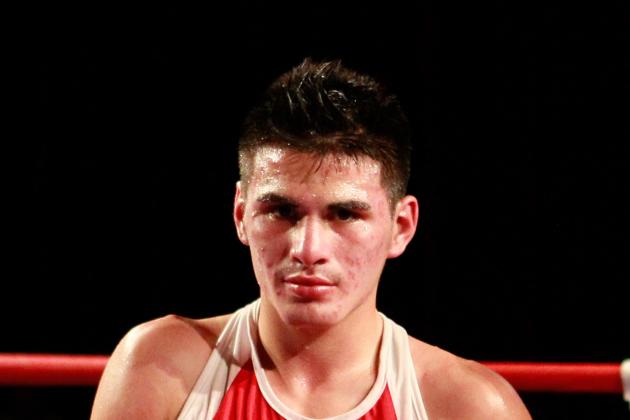 Kevin C. Cox/Getty Images

I really like the way lightweight boxer Jose Ramirez fights. He has a very professional style, throws a lot of punches and really does a nice job putting combinations together.
With the way Olympic scoring is, you need to land as much and as clearly as you can, so a volume puncher can go far if he can simply throw much more than his opponent.
Ramirez is young at 19, but is already very seasoned, having won the U.S. Nationals three times. If he can keep his level of punches up, I can definitely see him medaling at the Olympics. As with the other fighters on this list, it really depends on the draw. But with a favorable one, Ramirez should win at least a bronze—he's that good.
I may be going out on a limb here, but I really like the way Michael Hunter fights and I'll be rooting hard for him come the Olympics. Hunter is a two-time U.S. National Champion, so he certainly has the amateur pedigree to succeed at the highest level.
Hunter has sparred with former gold medal-winner Wladimir Klitschko in the past, which is probably the best heavyweight experience you can get in the world at this point. In the eyes of the AIBA, which ranks the fighters, Hunter is a long shot to medal, but in my mind he has the style and the will to win a medal and surprise everyone come this summer.
Hunter is a very fast and athletic heavyweight, so hopefully he can use his talents to score some upsets in London. He throws a lot of punches for a big guy as well, and can throw good combinations and work off the jab, which will certainly benefit him in the 2012 Olympics.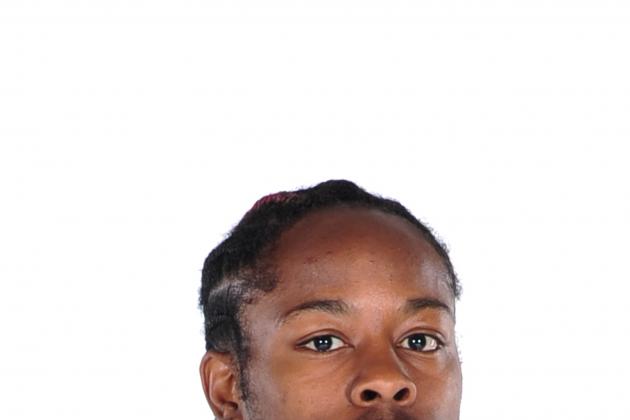 Harry How/Getty Images

Warren could have turned pro after the 2008 Olympics, but elected to remain in the amateur ranks and try to win a medal. This will be his third Olympic Games, and, considering he's only 25 years old, is a pretty amazing feat.
Warren is by far the best hope for the U.S. to win a Gold Medal in London. He's a former amateur world champion, and is about as experienced as you can get. He fights in the flyweight division, and has great all-around skills and I'd be surprised if he didn't take home a bronze at the worst.
Rau'shee has certainly put in the time as an amateur, and hopefully all that hard work will be rewarded with a medal. If he uses his talent to the fullest, he'll certainly have a great opportunity in London.
Follow me on twitter: @rlongo924