WWE over the Limit 2012: Can Layla and Beth Phoenix Prove the Divas Have Value?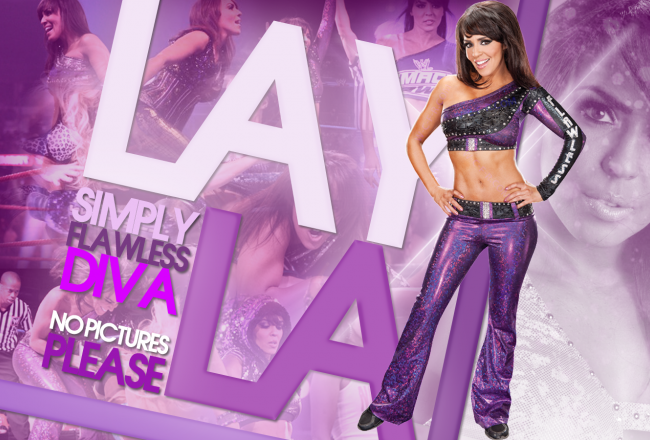 cool119.deviantart.com

The WWE Divas division is not seen in the best light by wrestling fans due to the fact that management sees them more as spokes-models than they do wrestlers.
Layla is set to defend the Divas title against Beth Phoenix at Over the Limit and if the two are given enough time to put on a quality match then it could help the waning division a bit.
Layla returned from injury at Extreme Rules to defeat Nikki Bella for the Divas title and it seemed as though she took her time off seriously because she looked great in her match.
I am not talking about her looks, even though she is gorgeous, I am talking about her talent in the ring. When Lay-Cool was still in business she was proving to everyone that she was more than just a pretty face.
Layla's athleticism and talent have allowed her to be a very versatile women's wrestler and a match against another equally talented Diva could help put the division back on the map.
Beth Phoenix is WWE's top Diva in terms of strength and title experience and by putting her in the ring with someone who is actually an athlete, like Layla, will allow her to put on a better show.
I am not under any impression that they will be given 30 minutes to wrestle, but a solid 10-minute match could be just what WWE needs to realize that the Divas have a lot more value than they are given credit for.
Some Divas in WWE are not that great at wrestling and those women should be used in valet and backstage roles until they improve, but the Divas with talent need to be pushed to the top.
Natalya, Beth Phoenix and Layla are three Divas who are actually talented in the ring, and when Kharma returns, these four could make the division matter again.
Less than a decade ago the WWE Divas were having good matches with the likes of Trish Stratus, Lita and Victoria all putting their bodies on the line for the sake of the fans.
They were pushing each other through tables and having cage matches back then. Where are those types of matches in today's Divas division?
The answer is, they do not exist. The last time we saw a stipulation in a Divas match was over a year ago when Lay-Cool had a tables match.
I refuse to give up hope on the WWE Divas division because it was something that actually mattered when I was growing up watching wrestling.
Greats like Alunda Blayze, Bull Nakano and Luna Vachon were having matches with just as much competitive feel as the guys and others like the names I mentioned before carried on that legacy into the Attitude era.
Somehow the faith in women's wrestling was lost along the way in WWE and now the division is not thought of very positively by anyone.
Beth Phoenix and Layla could be the catalyst needed to jump start the division. If WWE realizes that they can still feature their bikini model types in other roles and leave the wrestling to the Divas, who can actually wrestle, then the whole division will benefit and so will the company.
I have been just as critical of the Divas division as anyone, but unlike some fans, I actually want the division to be successful and entertaining again.
What do you think? Can Layla and Beth Phoenix put on a good match this Sunday and will it help the division if they do?
This article is
What is the duplicate article?
Why is this article offensive?
Where is this article plagiarized from?
Why is this article poorly edited?