Bayern Munich vs. Chelsea: Scoring Key Duels We'll See in Champions League Final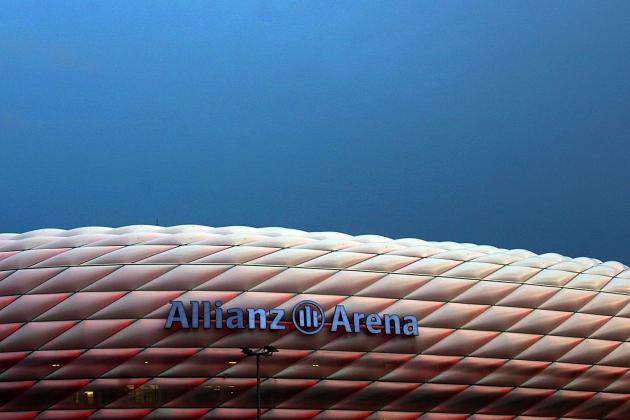 Johannes Simon/Getty Images

When Chelsea and Bayern Munich face off on Saturday, there will be key matchups to watch.
Some are general. Some are personal. Others are more obscure.
Regardless, if you want to win a football match, you need to do the little things. Cliche? Of course. Either way, the team that wins the most little battles will win the trophy.
Will someone commit a careless turnover? Will a manager use his substitutes too early? Will it come down to penalties?
There are many questions, and I will be sure to break it down as simply as possible. Hopefully, we can come to a conclusion that will be as simple as these matchups.
Begin Slideshow

»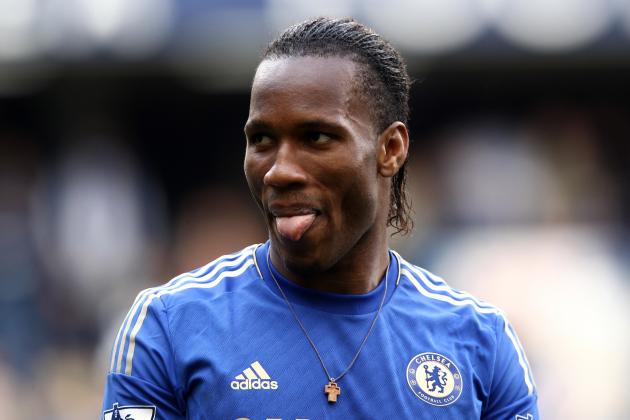 Ian Walton/Getty Images

To me, this is the most intriguing matchup.
Philipp Lahm and Jerome Boateng are apart of one of the best defenses in Europe. With Manuel Neuer behind them, they are as imposing a defense as Chelsea have seen. With Bastian Schweinsteiger in front of them, they are incredibly tough to penetrate.
As for Chelsea, they boast the attacking prowess of Didier Drogba, Juan Mata and Frank Lampard. Yes, Ramires will be dearly missed, and Florent Malouda, who could play a key role, is still questionable for the match.
While it's tempting to pick Bayern, it's important to remember they will be missing Holger Badstuber, David Alaba and Luiz Gustavo. All of them will be missed more than Ramires.
Plus, never bet against Drogba in big-game situations.
Advantage: Chelsea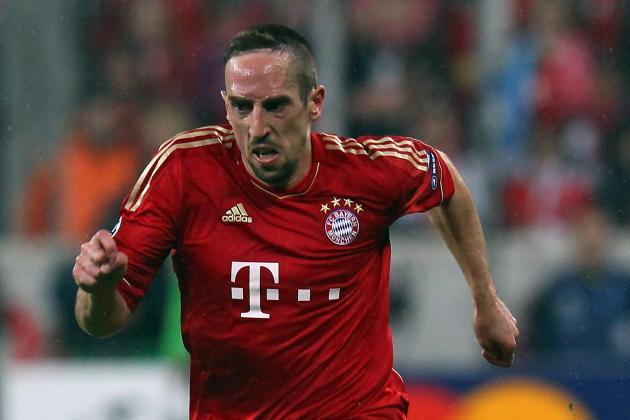 Martin Rose/Getty Images

If Chelsea can stop Mario Gomez, they will be in good shape.
Good luck with that.
The striker is a beast, and his presence could blow the game wide open. Branislav Ivanovic and John Terry are out. Gary Cahill and David Luiz are coming off injury. If they don't play well, Gomez could have a treble before half.
Petr Cech is Chelsea's only saving grace in the back. If Cahill and Luiz are sharp right away, he has the big-save ability to keep the Blues in the game. Ashley Cole should also be able to contain Arjen Robben.
Somewhat.
Advantage: Bayern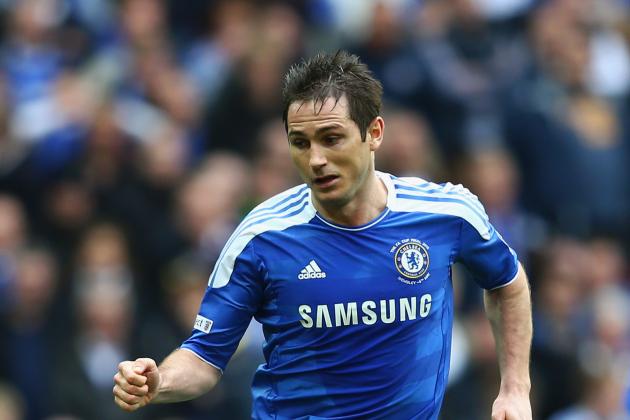 Clive Mason/Getty Images

People have been writing off Frank Lampard all season, myself included.
Nevertheless, Super Frank has lived up to his nickname. Juan Mata has been immense for Chelsea, and Michael Essien could play a key role for the Blues. Even without Ramires, this is a formidable bunch.
Then there's Bayern Munich's midfield.
Franck Ribery and Arjen Robben are great. Toni Kroos is dynamic, and the team shouldn't miss Luiz Gustavo too much.
Oh, and they have Bastian Schweinsteiger.
The German midfielder is nothing short of spectacular. He is the most complete midfielder in the world, and he dominates the middle of the pitch by himself. Schweinsteiger will do that again in the Champions League Final.
Advantage: Bayern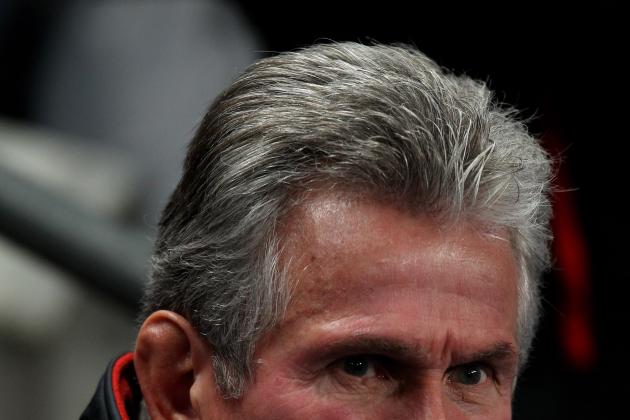 Alex Livesey/Getty Images

Jupp Heynckes started managing in 1979. Roberto Di Matteo was nine years old at that time.
Despite the differences in age and experience, this matchup isn't as one-sided as it may seem.
Heynckes has won the Champions League before, with Real Madrid in 1998. However, despite his success in the '90s, Heynckes has not won a major trophy as a manager.
Di Matteo is coming fresh off an FA Cup win, and he has Chelsea playing inspired football in the Champions League. The team needed a breath of fresh air, and he was the answer. He has done all the right things and turned the season around.
Despite his lack of experience, I think Di Matteo will do what it takes to have Chelsea as prepared as possible.
Advantage: Chelsea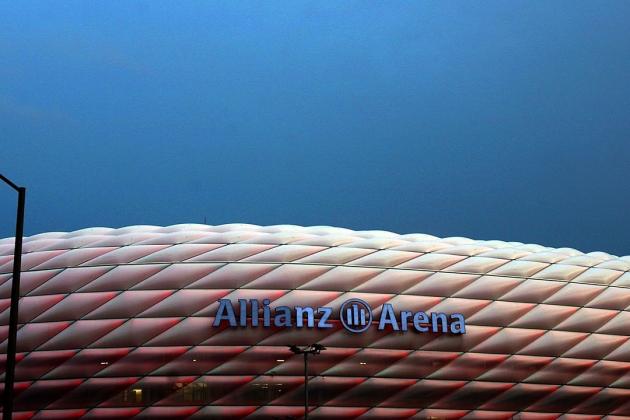 Johannes Simon/Getty Images

Let's not forget where we are.
This "neutral site" will be Bayern Munich's home stadium.
I'm not calling it foul or anything like that, but you can be sure this will be the first excuse Chelsea supporters use if Chelsea lose (I refuse). With that said, the game is played on the pitch, and the fans will not have as big of an impact as you might think.
If Chelsea can weather the storm for the first 15 minutes, the fans will not be able to take over the game.
Advantage: Bayern (possibly)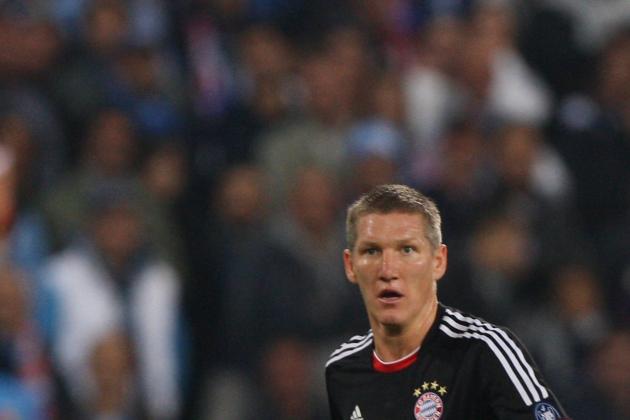 Paolo Bruno/Getty Images

Whether it's in the defensive third or before the final pass, holding possession is imperative.
Chelsea did not hold possession at all in the semifinals. Instead, they parked the biggest bus they could find and withstood the Barcelona attack for 180 minutes, conceding just two goals.
That probably won't happen in this match.
Chelsea will look to open up play a little more, and if they're smart, they will try to play on the wings and keep Bayern's defense stretched.
Bayern, on the other hand, shouldn't have a problem attacking from all angles. With Toni Kroos and, more importantly, Bastian Schweinsteiger in the middle, Bayern will control possession whenever they want.
Advantage: Bayern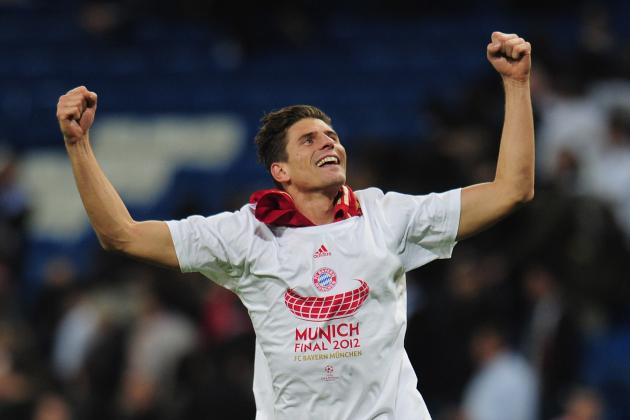 Shaun Botterill/Getty Images

In the semifinals, Barcelona proved that it doesn't matter what you do in the middle of the pitch, it matters how you finish.
Chelsea finished better, which is why they're in this match.
With Didier Drogba leading the charge and Frank Lampard not far behind, Chelsea have some world-class finishers. Considering that Fernando Torres has been coming around, he could come on and make a difference.
But when compared to Mario Gomez, it's clear who's past their prime and who's right in the middle of it. Gomez abused Real Madrid's defense, and if Chelsea aren't careful, he'll do the same to them.
Advantage: Bayern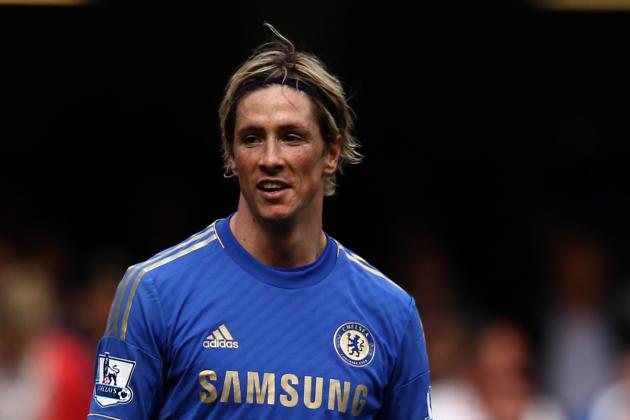 Ian Walton/Getty Images

In a final, one substitution could make the biggest difference.
If put in at the right time, a player could save a goal, or he could create the winner. Or, he might become the goat and do something to cost his team a chance at glory.
Given that extra time is an extreme possibility, substitutes are massive.
There's one man that could change this game, whether it's one way or the other: Fernando Torres.
He could come in and score the winner. He could come in and destroy Chelsea's attack. As a Chelsea fan, I hope he makes a great play to win a trophy. As a realist, I'm not willing to count on Torres. It's just not smart.
Given that Thomas Muller and Ivica Olic have come off the bench in the Champions League, Chelsea could be in serious trouble.
Advantage: Bayern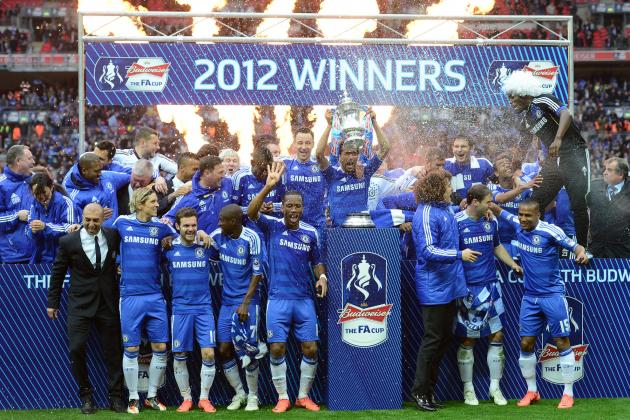 Shaun Botterill/Getty Images

On paper, Bayern Munich beat Chelsea 6-2.
On paper.
When looking deeper, the fans could be silenced with a quick response to any Bayern goal. Possession didn't mean anything in the semifinals; it might not mean anything in the final. As for the bench, there might not be enough time to do enough damage.
When you break down the breakdown, it's reasonable to think that Bayern only beat Chelsea 3-2.
If you flip that score around, you have my prediction.
Chelsea have had something special about them since Roberto Di Matteo took over. Something has been magical in the Champions League. For some reason, things have just gone right. Therefore, Chelsea will, once again, defeat a "superior" team.
With a Drogba brace and a Lampard winner, Chelsea will do just enough to lift the cup.
Chelsea 3, Bayern 2