Euro 2012: Exciting First-Round Matches to Watch
May 15, 2012

Euro 2012 will dazzle the world this year as there are no shortage of teams eager to take home the trophy. The tournament will be hosted jointly by Poland and Ukraine and take place between June 8 and July 1, 2012. 
It will be an exciting race to the finish but even the first round will be impressive to watch. 
Here are some key first-round matches that you have to watch. 
Spain vs. Italy, June 9

This is far and away the best first-round match in the tournament. 
For starters it is a rematch between the last two World Cup winners and will provide us with great excitement and even better soccer. 
In August 2011, Spain fell to Italy 2-1. Expect the Spaniards to be angry and play this game with full force. 
But it won't be easy for Spain, as Italy features an extremely talented squad that boasts a mix of experience and youth. 
The grizzled veterans will have the experience of many close international games, but the youthful explosion of Sebastian Giovinco and others will set the tone for the match early on.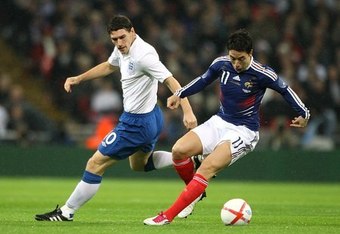 But Spain doesn't lose and are at the top of the world. 
I don't know who will come out on top but I do know that this will be one for the ages.
France vs. England, June 11

This gem of a match falls on my birthday and I must thank the soccer gods for a marvelous gift. 
France and England hate each other. There is no way around it. Whether it is in a historical conflict or a sporting battle, these two countries have always had a great rivalry.  
All that animosity will come out on the pitch in early June. 
Wayne Rooney is out of the first round due to suspension, so my early pick to win is France and their incredibly talented squad.
Netherlands vs. Germany, June 13

The Netherlands came oh-so close to winning the last World Cup but Spain pulled away in the final moments of that awesome match. 
The Oranje will come into Euro 2012 with a vengeance and looking for the title. That race to the championship begins with a tough game against a very good German squad. 
These two teams match up so well that it is hard to predict a winner. 
Both teams are at the top of world when it comes to the beautiful game and are powerhouses in Europe. 
One slip-up in either end could result in the opponent walking away with a victory.