How Can Mario Williams Justify Monster Contract from Buffalo Bills?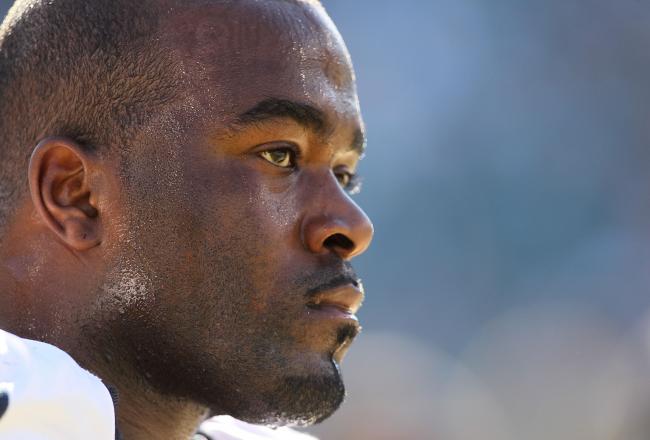 Mario Williams may be the new face of the defense, but it's not going to be all about him, and that's a good thing.
Mike Ehrmann/Getty Images
Buffalo Bills defensive end Mario Williams can do plenty of things to justify his six-year, $100 million contract, but he can't do it all by himself, and he can't do it in one year.
A high sack total would make the dollars seem worth it on paper, but as we know, paper champions are the worst kind of champions. It's about much more than Williams' own individual production.
Jared Allen was a human highlight reel for the Vikings last season, but it didn't help the Vikings field a stout defense.
Even
Minnesota Vikings
defensive end Jared Allen, who nearly set an
NFL
record with 22 sacks in 2011, couldn't do enough on his own to help the Vikings rank better than 31st in points and 21st in yards. The fault doesn't lie with Allen; it lies with the Vikings defense as a unit.
Likewise, the glory or blame—whichever is the ultimate outcome (and my money's on the former)—can't fall solely on Williams. And luckily for him and for the Bills as a team, it doesn't look like it will.
Just look at his unimpressive sack totals with the Texans. Now, remember, he was with the Texans—not exactly the league's best defense in his time there (although they were on the rise as he left).
* = played only 5 games.
He didn't have a whole lot of help with the Texans, but he definitely will with the Bills.
The pressure from Williams off the edge, or wherever he lines up, will help Mark Anderson, Kyle Williams and Marcell Dareus get closer to the quarterback. As a result, the pressure from the front four as a unit will help the secondary in coverage. His ability to set the edge and occupy blockers will even help the linebackers play from sideline to sideline with more freedom.
While the responsibility may not rest completely on Williams, the Bills should be a much better defense for his presence. The impact Williams can have on the defense as a whole was explained eloquently by B/R featured columnist and X's and O's expert Alen Dumonjic:
Last season, Dareus and Williams showed flashes of a dominant partnership before Williams went down with an injury. However, when they were playing together, they were able to force the opposition to use extra blockers to contain them—specifically the three interior offensive linemen.

When this occurred, the Bills tackles were able to create one-on-one matchups on the outside for the defensive ends, who did not always take advantage of it.
Just a guess, but Williams should be able to take advantage. There's also some pressure on Dareus and Kyle Williams to create the same disruptive force up the middle that they created last season.
Unlike his nickname-sake, Mario Williams doesn't have to be a world-beater and win all by himself.
There's little doubt that they can do it, but if the Bills defense doesn't improve over last year, it won't be just because Super Mario lost his power-up. He's one of the best defensive ends currently in the NFL, but he's not a one-man show.
Game plans from opposing offenses will likely take him out of the equation on more than one occasion this season. Williams will get double- and sometimes even triple-teamed, he'll get chipped by tight ends and running backs, and opponents will do anything necessary to make sure that Williams doesn't take over the game as he's done so frequently in his career.
But the beauty of adding Williams to an already imposing front four is that even if they take him out of the equation, an opposing offensive line will still have three top end pass rushers to worry about.
With great money comes great responsibility, but while Williams is the sole recipient of the huge contract from the Bills, he's not the only one who should be expected to deliver through his presence.
And let's not expect this to work out beautifully in the first season.
No, it wouldn't be the first time such success has been achieved, and Mario Williams is intimately familiar with that. The Houston Texans turned from one of the worst defenses to one of the best in the league in one offseason with a coaching change, a scheme change and a lot of personnel changes. A defensive overhaul that's eerily similar to what the Bills are experiencing in 2012.
While the Bills are switching to a much simpler, more comfortable defense in the attacking 4-3 style that Dave Wannstedt will install, the process of installing a scheme often takes longer than just one season.
But it's a process that the Bills gave a huge kick start to by bringing in the Texans stand-out 4-3 defensive end.
So when the Bills invested in Williams, they were actually investing in their new-look defense.
This article is
What is the duplicate article?
Why is this article offensive?
Where is this article plagiarized from?
Why is this article poorly edited?