NBA Free Agents 2012: How 4 Memphis Grizzlies Affected Stock in Playoffs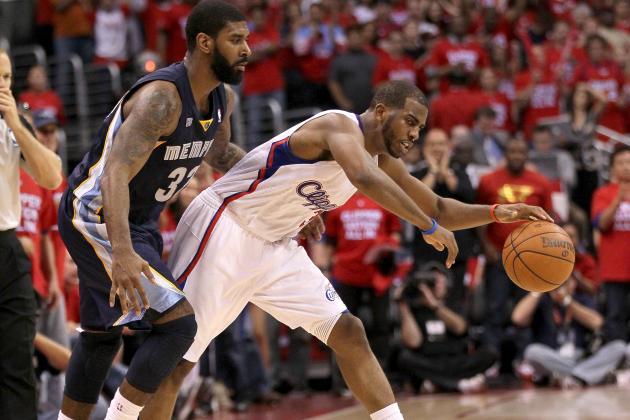 Stephen Dunn/Getty Images

The Memphis Grizzlies received big performances from some players, but those were largely from players who they had locked up. Marc Gasol rallied hard in the last three games. Zach Randolph built himself up through the first six games. Mike Conley did a fine job.
While those three core players did quite well, the guys with expiring contracts generally weren't so hot. O.J. Mayo shot poorly. Marreese Speights didn't do much in his limited time on the floor, nor did Gilbert Arenas. Hamed Haddadi was the exception, stacking up rebounds as quickly as he possibly could.
Two free agents-to-be didn't see action during the series. Darrell Arthur was out, as he has been the entire season, with an Achilles injury. Les Hudson was simply not installed in game action during the series.
All six will be waiting anxiously during the offseason to see if they can get a good contract. Following is a breakdown of how each of the four free agents from the Grizzlies who played in the series affected his free-agent stock in the playoffs.
Begin Slideshow

»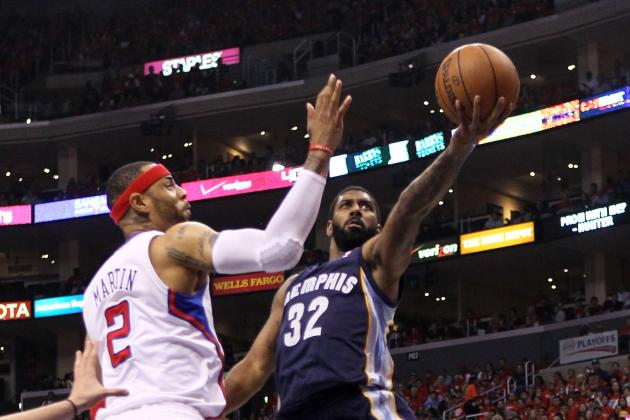 Stephen Dunn/Getty Images

If O.J. Mayo wanted to use the playoffs to leverage a big contract, he failed in his mission. Mayo shot a dreadful 27.9 percent from the field in the series. He made no more than two field goals in any game after Game 2. In Game 7, Mayo shot an abysmal 1-of-11.
After he scored 20 points in Game 2, the instant offense Mayo often provided for the Grizzlies went missing.
A player who shot just under 41 percent in the regular season like Mayo faces a burden to prove his scoring effectiveness. Mayo failed to do that.
This could either lead to the Grizzlies easily re-signing the restricted free agent or it could lead to another team signing him without Memphis matching the offer.
Impact: Stock Significantly down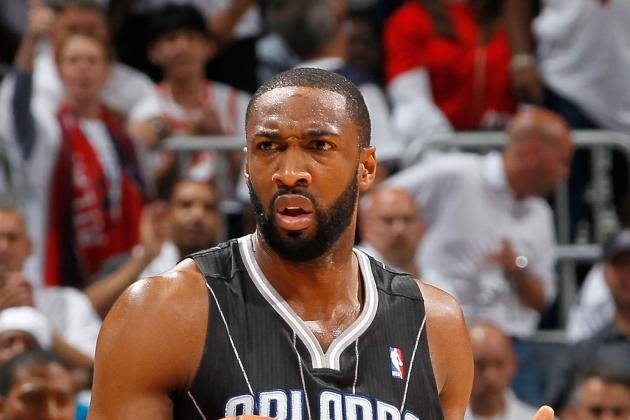 Kevin C. Cox/Getty Images

Gilbert Arenas didn't see much time on the floor, and he didn't make any noise at all in that time. Arenas played only 23 minutes in six games in the series. He missed all six field-goal attempts and scored only two points.
His last showing in the playoffs wasn't good. He missed a bad shot and turned the ball over.
Some might say that it's a victory in itself that Arenas was able to appear in a playoff game after getting himself on a team towards the end of the season. Still, Arenas would have had to play more for teams to take his playoff performance into account.
Impact: Stock stays the same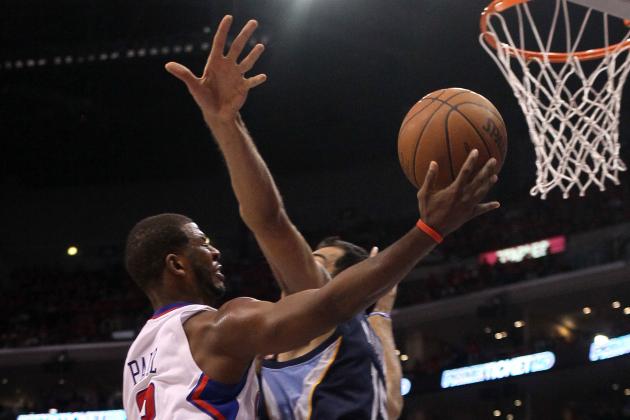 Stephen Dunn/Getty Images

Even though Hamed Haddadi played three minutes less than Gilbert Arenas in the series, teams saw all they needed to see of the Iranian center.
Haddadi did a good job for the most part. In Game 6, he had three rebounds in just three minutes and fueled the Grizzlies' go-ahead fourth-quarter run with a block of a Reggie Evans shot and a tip-in off a missed Tony Allen free-throw attempt.
In Game 4, Haddadi had five rebounds in 11 minutes.
His weakness in committing fouls showed in Game 7 as the Clippers ran straight at him to draw three quick fouls.
What Haddadi showed was his ability to stand his ground underneath the basket and pull down boards whenever a shot is off when he's standing by the hoop. He might not earn a significant role on a team, but he showed why the Grizzlies have made him a multi-millionaire coming off the end of the bench.
The Grizzlies were the only NBA team that appeared interested in signing him last season (maybe because they were the only team interested in grappling with the Iranian government to get his visa processed). Even though Haddadi might not get many looks in free agency, he'll be able to rake in more than the $1.6 million he made in 2011-12.
Impact: Stock rose slightly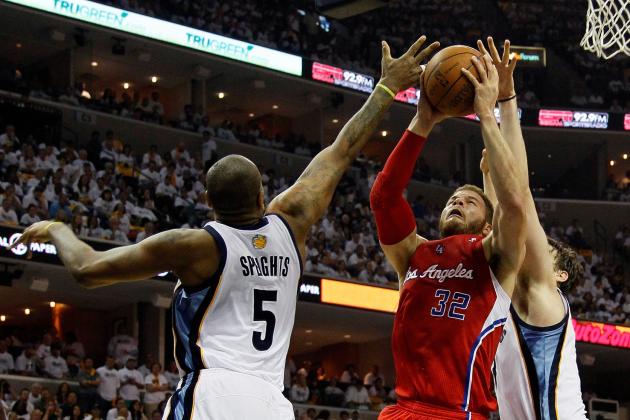 Kevin C. Cox/Getty Images

Speights wasn't very active in the series. He only played 18 or more minutes twice in the series.
In his limited playing time, his showing was decent but unspectacular. He averaged 6.6 points and 4.3 rebounds per game.
He had his best performance in Game 2 when he scored 11 points
In Game 1, Speights was among those who were burned during the Clippers' comeback.
He showed his ability to rebound, grabbing five or more boards three times.
Speights, a restricted free agent, may get some looks from teams in need of rebounding.
Impact: Stock stays the same