WWE Over the Limit 2012: Predicting the Winner of Each Match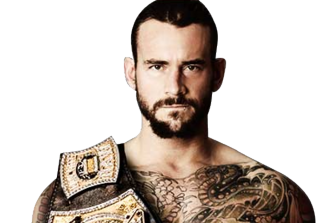 On Sunday night, May 20, 2012, WWE brings to you the third annual Over the Limit pay-per-view extravaganza. In past years, Over the Limit has been the type of show to both finish existing rivalries and start brand new ones.
This year is no different.
After RAW, Over the Limit will feature six matches that could all have huge ramifications on the WWE Universe. While SmackDown may add a match this coming Friday, it is safe to say that WWE Over the Limit 2012 is stacked with star power from top to bottom.
The following slideshow will feature my top-notch predictions on each and every match at WWE Over the Limit 2012.
Begin Slideshow

»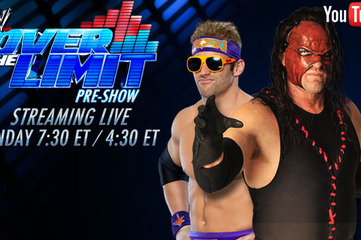 Courtesy: WWE.com
In a feud that has been brewing for the better part of the year, Zack Ryder finally gets his chance for revenge on a big stage.
The YouTube Pre-show.
For months, Kane humiliated and decimated Zack Ryder in front of the WWE Universe. Kane was using Ryder as a tactic to get inside the head of Ryders' good friend, John Cena.
At Extreme Rules, Kane took on Randy Orton in a Falls Count Anywhere match. During this contest, the action found its way backstage. Zack Ryder happened to be on the scene and started to attack Kane.
Zack Ryder never quite achieved any kind of retribution against Kane. In this one-on-one contest, I believe that Kane will once again be victorious. If Ryder somehow pulls off an upset win, it will be one of the biggest victories of his career.
However, this will not be the night. Kane will dominate the pre-show and defeat "Long Island Iced-Z."
Aftermath: After this encounter, both men will go their separate ways for the foreseeable future. Kane will venture back to SmackDown and try to find a viable feud, while Zack Ryder will continue to go down a slippery slope in the mid-card.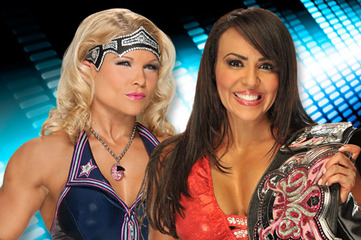 Courtesy: WWE.com
Since returning to WWE, Layla has looked impressive. Her in-ring skill seems to have improved, and she looks as beautiful as ever.
During her latest run as Divas champion, Beth Phoenix was on the most dominant run of her career. She plowed through each diva in her path with ferocity.
Considering Beth is coming off of an ankle "injury" and Layla seems to be on a huge roll, I predict that Layla comes up victorious with a quick pinning combination.
Aftermath: Giving Layla a decent run with the championship is critical at the moment. She just made her return and needs some momentum to become relevant in the eyes of the WWE Universe again. Beth will surely continue to challenge for the Divas Championship in the near future. This match may lead to a series of encounters between the two beautiful female competitors.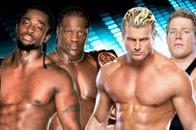 Courtesy: WWE.com
Recently, I wrote an article about rivalries that we would see after WWE Extreme Rules 2012. This is one rivalry that I wrote about.
These two tag teams can have a feud that lasts throughout the summer. The issue for the WWE Tag Team Championships can be one that will rejuvenate the careers of all four men.
I realize that Kofi Kingston and R-Truth just recently became Tag Team Champions, but they will be better used as a team chasing the championships. Dolph Ziggler and Jack Swagger should use cheating heel tactics to capture the WWE Tag Team Championships at Over the Limit.
Aftermath: This is where I believe WWE can strike gold. I would have Ziggler and Swagger create heat for themselves by making Kofi and Truth earn a rematch. This is a feud that can build for a few months leading into SummerSlam. Multiple matches can take place, including various shows with Ziggler and Swagger coming out the victors in many underhanded ways.
Since both teams can wrestle really well, they should have no issue putting on different matches every time out there.
I would even consider inserting Epico and Primo into this feud to build towards a three-way Tag Title Ladder Match at SummerSlam with Kofi and Truth regaining the belts.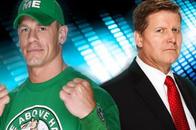 Courtesy: WWE.com
There were various stipulations inserted into the John Cena vs. John Laurinaitis match on the latest edition of Monday Night RAW. The main stipulation in this contest is if Laurinaitis loses, he will be fired as General Manager of both RAW and SmackDown.
The one that intrigues me the most, however, is that "no superstar in WWE can be present at ringside."
This leaves the door open for a superstar not employed by WWE to make his presence felt in this match. That superstar is: The Big Show.
Big Show has a history with John Cena that dates back over eight years. Considering how desperate Big Show looked when he was fired from WWE, don't be surprised if he makes his presence felt at Over the Limit by helping Johnny Ace defeat Cena.
Aftermath: The next high-profile match for John Cena will likely come at SummerSlam. Expect John Laurinaitis to bring Big Show back to feud with Cena over the next couple of months.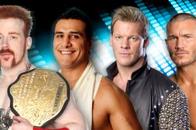 Courtesy: WWE.com
Sheamus will defend his World Heavyweight Championship against Alberto Del Rio, Chris Jericho and Randy Orton at Over the Limit. This will be the toughest test for the World Heavyweight champion to date.
SmackDown on Sy-Fy has sunk to an all-time low rating with Sheamus as the champion. I have been stating for weeks that Sheamus is one dimensional and boring. In this match, Sheamus will finally drop the championship that he should have dropped to Daniel Bryan last month.
I feel that WWE would be smart to use Chris Jericho to his fullest abilities while he is around. Jericho has just come off a super hot feud with CM Punk where he did a tremendous job of making Punk's reign as WWE champion something memorable.
I believe that Chris Jericho will walk out of Over the Limit as World Heavyweight champion.
Aftermath: I believe that WWE will blame the boring Sheamus for the tanking ratings of the blue brand and will move him down the card where he belongs.
Alberto Del Rio isn't ready to hold the championship. He wasn't ready last year and needs more seasoning on his character before he is. Alberto and Sheamus may enter into a one-on-one feud of their own for No. 1 contention.
They will then capitalize on the proven success of Randy Orton and Chris Jericho. These two will feud over the World Heavyweight Championship into the summer.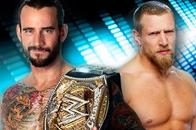 Courtesy: WWE.com
This is the match that will make this show a must-watch for me. CM Punk and Daniel Bryan are the two best wrestlers in the WWE today. Period.
These two men have done whatever they can to climb their way to the top of their craft. Both come from similar backgrounds and have taken a lot of the same roads to WWE.
This match will be very entertaining, but is just the beginning of a feud that should last well into the summer of 2012.
My prediction for this match is a fast paced, technical wrestling match with great execution. However, considering this may be the first match in a three pay-per-view match program, I see this not getting the amount of time it deserves.
Taking into consideration the brief dialogue between CM Punk and AJ on RAW last Monday night, I feel that AJ will get involved with this contest, causing CM Punk to lose the WWE Championship to the real "Best in the World," Daniel Bryan.
Daniel Bryan has driven AJ to the edge of sanity, and she will do whatever it takes to win back his heart. Her involvement in this contest is a great way for AJ to show her allegiance to Daniel Bryan.
Aftermath: Daniel Bryan and CM Punk will continue to do battle well into the summer. Their feud can go in so many different directions. I think Punk should chase Bryan for the championship into SummerSlam or a three-hour RAW where the two battle in a 60-minute Iron Man Match where Punk regains the championship.
Did you like my predictions for WWE Over the Limit? Do you think I am dead wrong? Whether you agree or disagree, make sure you comment below and let your voice be heard. Also, please visit www.prowrestlingpowerhouse.com and get involved in our community. Join us at our Facebook Group where a lot of great wrestling interaction takes place on a daily basis. We are growing a community that prides itself on allowing everyone to express their voice and opinion.
Jason Alletto
Pro Wrestling Powerhouse
Contact me at ProWrestlingPowerhouse@gmail.com
FOLLOW ME ON TWITTER @PWPowerhouse