2013 MLB Free Agency: Why This Will Be the Quietest FA Period We've Ever Seen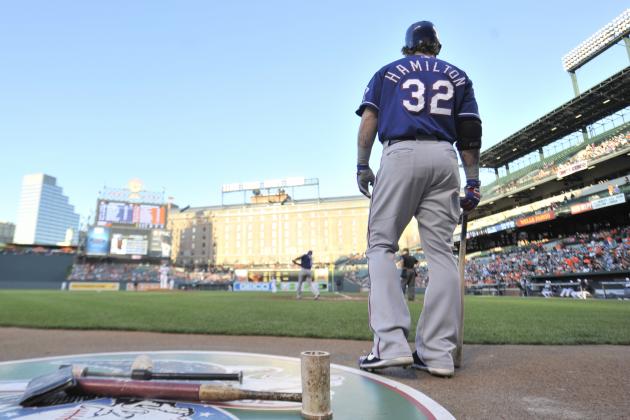 Mitchell Layton/Getty Images

This past offseason in MLB saw a flurry of free-agent signings that gave new meaning to the word "active."
For the first time in MLB history, two players were signed to $200 million contracts (Albert Pujols and Prince Fielder), one team went from spendthrifts to spend-happy (Miami Marlins) and one team made absolutely no free-agent signings other than its own players (Atlanta Braves).
This past offseason was without question a mixed bag of just about everything. However, it was also an offseason during which we saw general managers across the MLB spectrum largely stay away from veteran players until injuries or poor play early in the season finally saw at least a few of them sign on the dotted line (Johnny Damon, Vladimir Guerrero, Hideki Matsui).
As we look to the future and project how next offseason will play out, it appears at first glance that there are a bevy of free agents available, but aside from a few higher-profile players, the pickings are rather slim.
Will this coming offseason be one of the quietest FA periods in recent history? Here are some players who are currently unsigned for next season, with predictions as to whether or not they will be available to other teams.
Begin Slideshow

»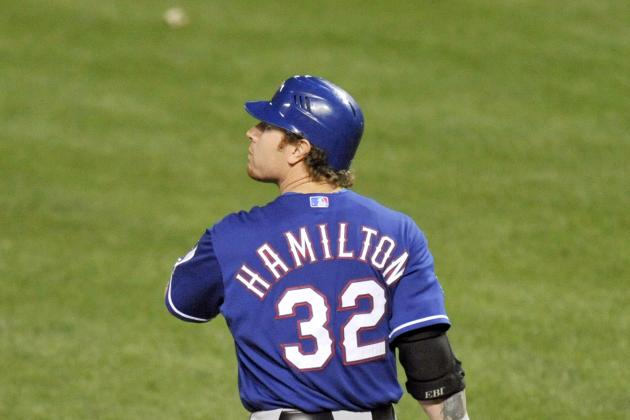 Mitchell Layton/Getty Images

What was witnessed from Texas Rangers outfielder Josh Hamilton over the first 34 games of the season was almost unprecedented in MLB history.
Hamilton joined Willie Mays (1964) as the only players in history to hit above .400 and hit at least 17 home runs in their first 34 games. In addition, Hamilton joined Cy Williams of the 1923 Philadelphia Phillies as the only two players in MLB history with 18 homers in their first 34 games.
So, how much is Hamilton worth now?
The Texas Rangers will have to make that determination if they intend on keeping the red-hot slugger in Arlington long-term.
Prediction: Hamilton signs for five years and $125 million, with additional team options for the 2018-2020 seasons.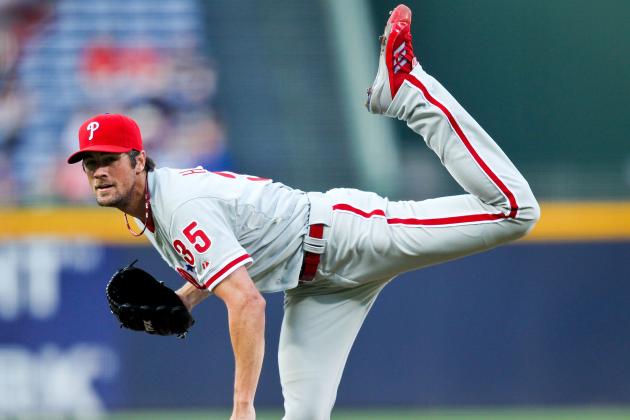 Daniel Shirey/Getty Images

The Philadelphia Phillies and Cole Hamels have discussed a long-term contract over the past year or so. However, once the San Francisco Giants inked Matt Cain to a five-year, $127.5 million deal, the asking price for Hamels was dramatically affected.
Hamels finished fifth in last year's NL Cy Young Award balloting and is already off to a 5-1 start this season with a stingy 2.28 ERA. While the Phillies are struggling at the moment, GM Ruben Amaro did say earlier in April that he wasn't averse to having three $20 million per year starters on his staff.
Hamels wants to stay in Philly, and no doubt Amaro would love to accommodate him. However, Amaro also has to consider long-term extensions for two other stars, Hunter Pence and Shane Victorino.
Prediction: Hamels signs with Philly for seven years and $172.5 million. At just 28 years of age, Hamels is literally just entering his prime, and Amaro will get this deal done.
Howard Eskin of 94WIP Sports Radio in Philly tweeted on Sunday that Hamels' agent, John Boggs, has already told the Phillies he wants a seven-year deal for his client.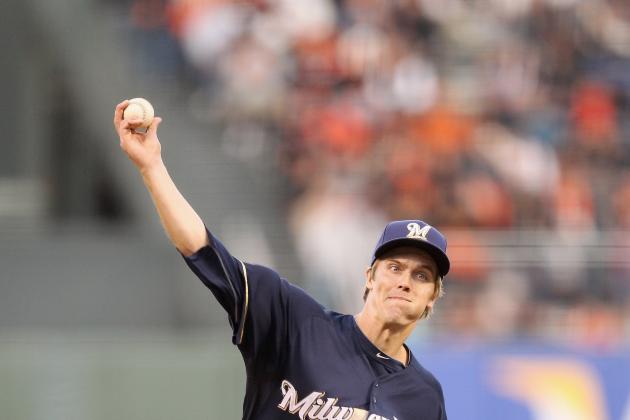 Ezra Shaw/Getty Images

Zack Greinke is in the final season of a four-year, $38 million deal signed with the Kansas City Royals prior to the 2009 season. The former Cy Young Award winner also had an excellent first season in Milwaukee, posting a 16-6 record and 3.83 ERA.
Greinke and the Brewers suspended extension talks in April, not coincidentally following the signing of San Francisco Giants pitcher Matt Cain to a six-year, $127.5 million deal.
Prediction: Brewers GM Doug Melvin gets this deal done, inking Greinke to a five-year, $117.5 million contract with option years attached.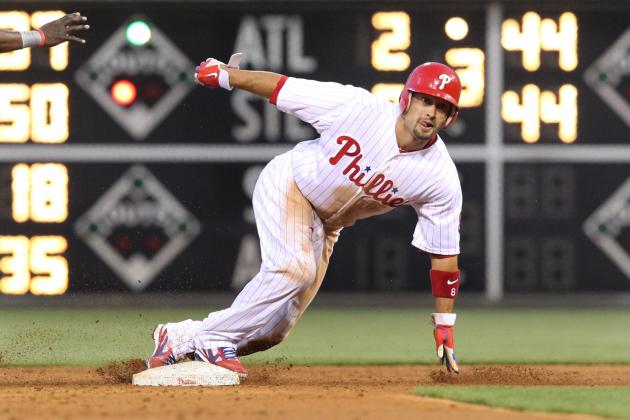 Hunter Martin/Getty Images

So, just how much is a Gold Glove-winning, base-stealing, triples-hitting machine worth?
Probably too much for the Philadelphia Phillies.
GM Ruben Amaro simply can't spread enough money around, considering pending decisions on Cole Hamels and Hunter Pence and committed dollars already in place.
Amaro has also hinted that with the Phillies' play in the 2012 season thus far, he could be in selling mode come late July.
Prediction: Victorino will hit the open market. One too many big-dollar contracts already in place dooms Victorino's fate in Philly.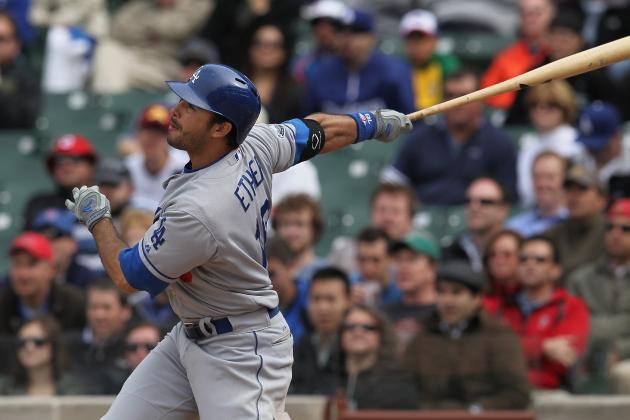 Jonathan Daniel/Getty Images

Ah, the curious case of Los Angeles Dodgers right fielder Andre Ethier.
Ethier currently leads the National League with 32 RBI to go with his .302 average and seven homers, and he (along with Matt Kemp) is a big reason why the Dodgers hold a six-game lead in the National League West, along with the best record in baseball.
Ethier avoided arbitration by signing a one-year, $10.95 million contract with Los Angeles for the 2012 season.
However, with new ownership now in place along with a boatload of cash, might the Dodgers make a run at fellow free-agent-to-be Josh Hamilton? The Boston Globe's Nick Cafardo seems to think it's a possibility.
Prediction: Ethier signs a five-year, $90 million deal to stay in L.A.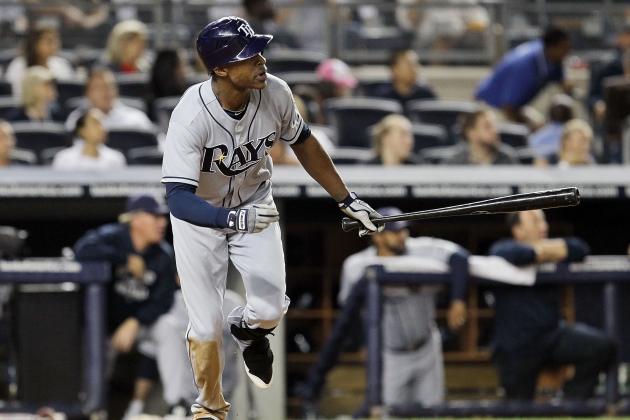 Jim McIsaac/Getty Images

By the time this year is said and done, Tampa Bay Rays center fielder B.J. Upton will be 28 years old and a free agent. He is reaching the prime years of his career, yet the Rays are still waiting for that potential to be realized.
Upton rebounded from two straight mediocre years to post 23 HR and 81 RBI in 2011, close to his career highs set in 2007, yet he still hit only .243.
Prediction: Upton is either traded midseason or hits free agency. Tampa Bay will pass.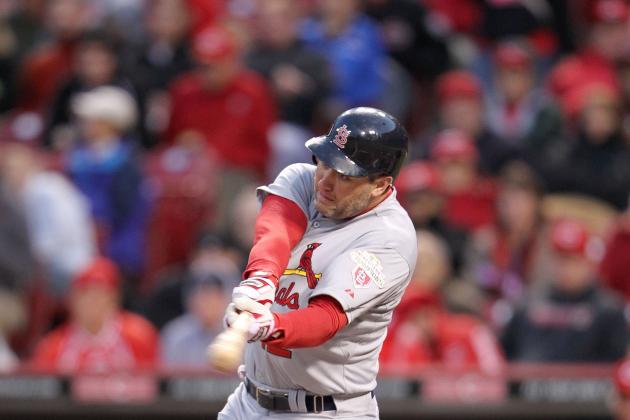 Andy Lyons/Getty Images

At the end of the regular season last year, St. Louis Cardinals slugger Lance Berkman told Joe Strauss of the St. Louis Post-Dispatch that he wasn't nearly as worried about his durability in his advancing years as others appeared to be.
Certainly, Berkman was a key factor in helping the Cards win the World Series, playing in 145 games and chipping in with a .301 average, 31 HR and 94 RBI.
However, after signing a one-year, $12 million deal to remain in St. Louis, Berkman played in only seven games in the month of April, coming off the disabled list on Sunday. With Albert Pujols departing, it made sense to ink Berkman to help offset the loss in production, but how about beyond 2012?
Prediction: Berkman will be gone. The Cards are aging, and the thought is that GM John Mozeliak will look to add some youth, especially with prospect Matt Adams waiting in the wings.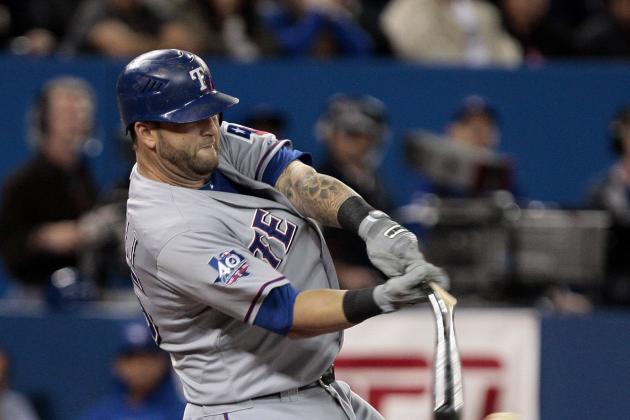 Abelimages/Getty Images

Catcher Mike Napoli put together a career year in Texas last season after being traded twice in a matter of days during the offseason.
Napoli hit a career-high .320, hitting 30 HR with 75 RBI in just 369 at-bats, and has already contributed seven HR and 18 RBI thus far in 2012.
He avoided arbitration by signing a $9.4 million contract for this year. Might Napoli test the free-agent waters next season?
Prediction: He stays in Texas. Napoli's agent, Brian Grieper, has said his client is willing to discuss an extension during the season, and the Rangers are very happy with Napoli. Expect a four-year, $56 million deal.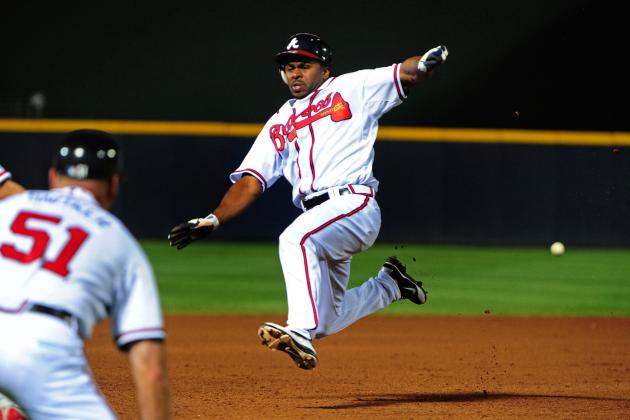 Scott Cunningham/Getty Images

Thus far in the 2012 season, Atlanta Braves center fielder Michael Bourn has been everything that the Braves envisioned when they traded for him last July.
Bourn is hitting .336 and leads the National League with 51 hits, providing a huge table-setting presence at the top of the Braves' batting order.
Bourn is making $6.85 million this season and is eligible for free agency for the first time at the end of the season.
Prediction: Bourn isn't going anywhere. GM Frank Wren will swoop in and get Bourn signed, especially with the Braves having extra money with Chipper Jones retiring at season's end. Somewhere in the five-year, $65-$72 million range.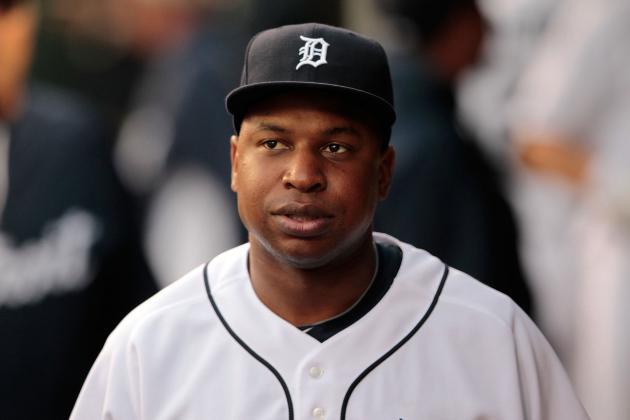 Leon Halip/Getty Images

After his much-publicized racially charged incident in New York City last month, Detroit Tigers left fielder Delmon Young has quietly returned to the Tigers lineup and isn't exactly lighting the house afire with his production.
Young has hit just .228 with one homer and nine RBI thus far for a Tigers team that has yet to hit its stride offensively. Young avoided arbitration by signing a one-year, $6.75 million contract.
Prediction: Young may not even last the season, let alone stick with the Tigers long-term.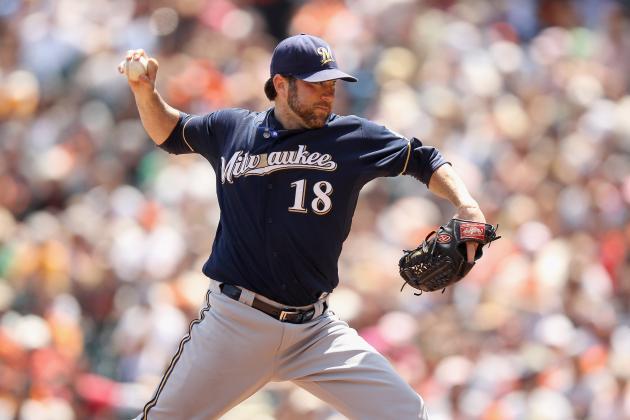 Ezra Shaw/Getty Images

Milwaukee Brewers starting pitcher Shaun Marcum continues to be a bright spot in an otherwise rocky start for the Brew Crew.
With injuries decimating Milwaukee (Chris Narveson, Alex Gonzalez and Mat Gamel are all lost for the season), they are off to a 15-19 start. However, Marcum, who posted a 13-7 record and 3.54 ERA last year, is 2-1 with a 3.07 ERA in his first seven starts this season.
Marcum is earning $7.73 million this season, and Brewers GM Doug Melvin has been largely silent regarding a long-term extension.
Prediction: Marcum walks. The Brewers will likely sign Greinke, but Marcum will be made available.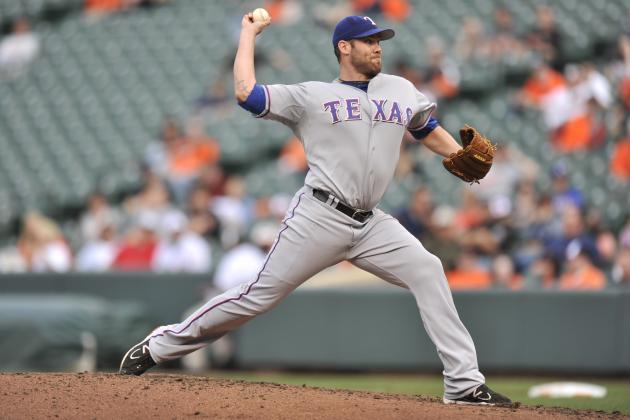 Mitchell Layton/Getty Images

In the final season of a three-year, $8 million contract, Texas Rangers starting pitcher Colby Lewis has been a workhorse during his time in Arlington, and the results have been pretty good as well.
Prediction: Lewis re-signs with Rangers: three years, $27 million.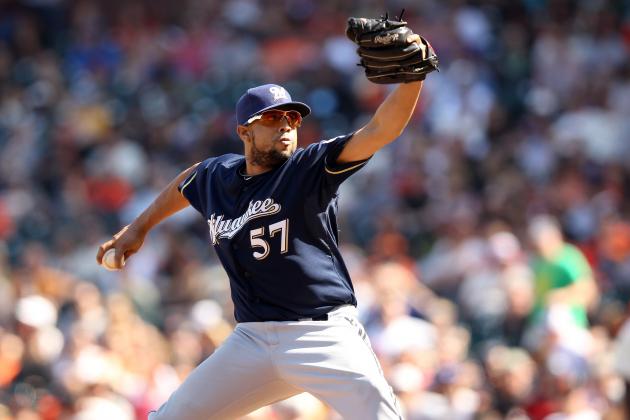 Ezra Shaw/Getty Images

Signing a one-year, $8 million contract to stay with the Milwaukee Brewers for one more season, Francisco Rodriguez hasn't exactly lit it up in his role as setup man for closer John Axford.
K-Rod has posted a 5.28 ERA in 17 appearances, which pretty much falls in line with how the Brewers' season has gone thus far.
Prediction: No way the Brewers have any plans to keep Rodriguez beyond this season. He'll likely be available long before then.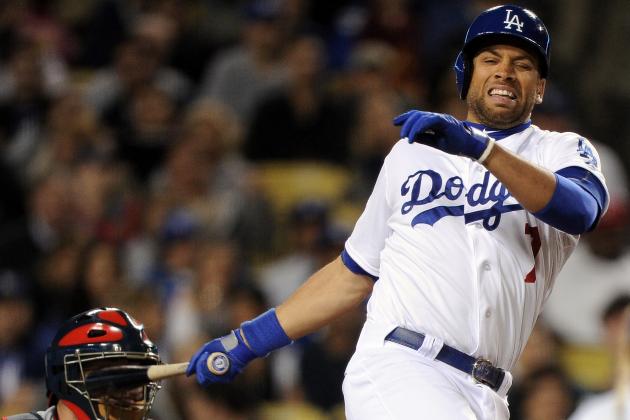 Harry How/Getty Images

If one were to look at James Loney's overall numbers without knowing what position he played, you'd likely think the stats don't look all that bad.
But for a first baseman, Loney does not provide the type of power numbers expected, and he hasn't changed in 2012 either (.233, 1 HR, 8 RBI).
Prediction: Dodgers and new ownership pass on Loney, instead spending to acquire a first baseman with a bigger bat.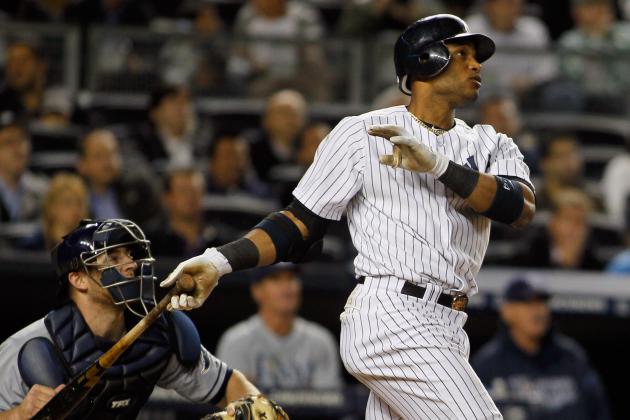 Mike Stobe/Getty Images

If my predictions somehow all come to pass, which would be a minor miracle in itself, that leaves a free-agent class that would be decidedly weak.
Victorino, Upton, Berkman and Young would represent the upper echelon for hitters, with Marcum and K-Rod at the top for pitchers.
Many others will be available as well, but none of them are game-changers for teams looking for a lift.
The group of players that have options for the 2013 season could very well be the difference-maker in the overall grade for this free-agency period.
Kevin Youkilis, Robinson Cano, David Wright, Brian McCann and Curtis Granderson make up a talented group of hitters, and Dan Haren, Tim Hudson, Randy Wolf and J.J. Putz are certainly top-shelf pitchers who could be available if their respective teams decline their options.
However, considering the relative weakness of the free-agent class, many of these players won't be going anywhere, and it's more than likely that the 2013 MLB free-agent class will be one of the weakest in recent memory, and the free-agency period itself will be equally as silent.
Doug Mead is a featured columnist with Bleacher Report. His work has been featured on the Seattle Post-Intelligencer, SF Gate, CBS Sports, the Los Angeles Times and the Houston Chronicle. Follow Doug on Twitter, @Sports_A_Holic.