Lindsey Vonn Shows off Handstand, Bikini Body on Vacation
May 15, 2012

You all work hard for a living. The economy is bad, and it's Monday, a few days away from socially acceptable drinking. Well, a few hours, anyway. With that, I give you Lindsey Vonn. 
I don't want a thank you, an accolade or an attaboy. I just don't want you to ever say that I never did anything for you, the masses. 
It may be May, but Vonn is in obvious summer shape already. She showed off her bikini form as she vacationed in St. Tropez. 
Here she is with a buddy that is nameless at this moment but really does deserve at least a moniker until we can find out her identity.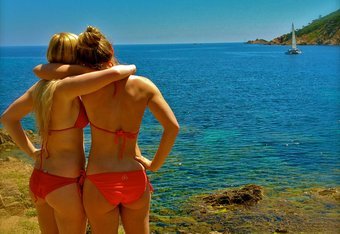 The photo comes courtesy of Vonn's Facebook page 
The page states that this comes from her "sister vacation." Rather than waste brain cells assuming the other woman is her sister or another friend, I will just sit back and bring my day to a close. 
Life is too short for such trivialities. 
Finally, she shows off her ability to entice while maintaining superb balance with this picture.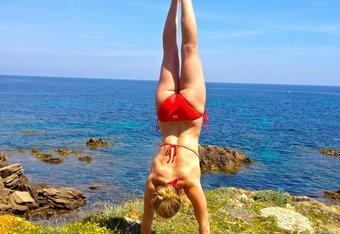 I am not sure what's more amazing—the shape she is in, the perfect handstand or the amount of time it took me to notice there was an ocean in the background. 
Lindsey Vonn may rule the snow, but she is already dominating the summer. 
Follow me on Twitter and make your day.