TNA Slammiversary: Bobby Roode's Top Challengers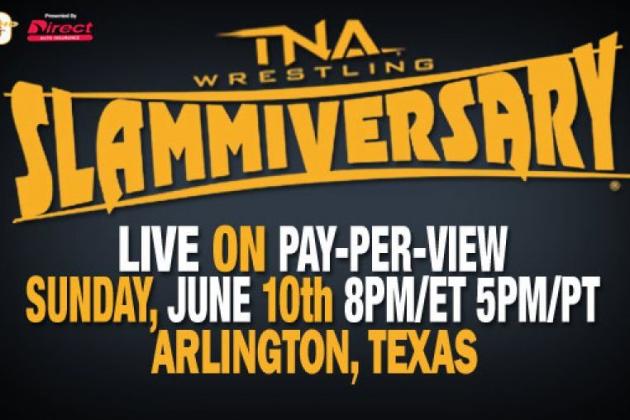 Sacrifice just ended mere hours ago. In my opinion, it was one of the best all-around pay-per-views TNA has had in years! Every match delivered and there were no screwball endings to any matches. The pay-per-view delivered as a whole.
After a brutal spot, Bobby Roode kicked RVD off a ladder, sending the self-proclaimed "Whole F'n Show" crashing to the mat, slamming head first on a steel chair below. With that happening, it looks as if RVD will be out of the title hunt for some time again.
So, which IMPACT Wrestling star will step up to the, "Leader of the Selfish Generation" next? Here are some of the possible challengers.
Begin Slideshow

»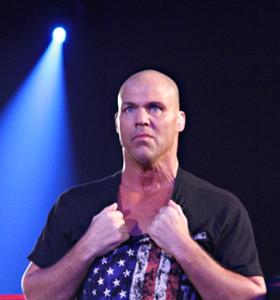 First, and least likely, Kurt Angle.
At Sacrifice, Angle and A.J. Styles put on a tremendous wrestling match. Match of the night, no doubt about it.
After Styles was able to fend off Kazarian and Daniels, Angle locked Styles into an Ankle Lock. Styles was forced to submit and Angle picked up a big win.
What makes Angle the least likely of this bunch is what happened after the match.
Kazarian and Daniels attacked Styles, which led to Angle making the save. Instead of being in the world title picture, I expect to see Angle side by side with Styles against the new tag team champions on TNA's 10th anniversary.
The "Undefeated Hero" decided to show up to Sacrifice not originally booked.
This undefeated hero, Crimson, decided to hold an open challenge. Anyone in the locker room that wanted an attempt at ending his unbeaten streak could come out and challenge him.
Turns out, Eric Young and ODB returned from their honeymoon (did they even have one? I'll just call their absence from TV recently a honeymoon anyway). Young stepped up to face the challenge.
Like many expected once that opening bell rang, Crimson remained unbeaten.
With this rookie undefeated for over a year now, he has very few challengers and a lust for competition. He's unlikely as Roode's next opponent primarily because of the heel vs. heel feud that would follow, but also because the Television Championship may be more suitable as of now.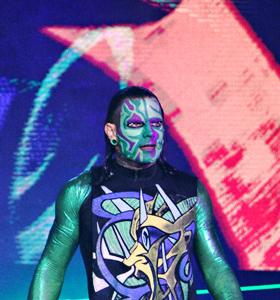 Yes, we've already seen Hardy vs. Roode, but it's possible.
At Sacrifice, Hardy lost in a very close match to Mr. Anderson. When I say very, I mean very close match. Anyone who saw it would know what I mean.
Both Hardy and Anderson looked surprised after Hebner made the three count. It appeared as if both guys thought Hardy kicked out and were in disbelief.
Anderson and Hardy had a quick word with Hebner before accepting the outcome and then gave each other a sign of mutual respect through a handshake.
Hardy isn't that likely to become Roode's next challenger, but with that finish, I'm still unsure. Hardy could go out of his way and say something to Hogan about the close ending and possibly earn one more shot.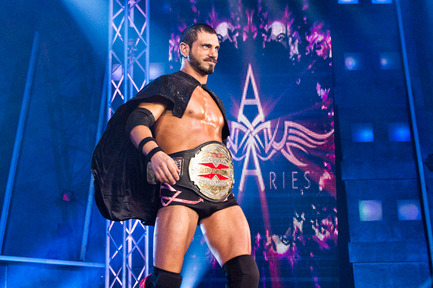 Last night, X Division Champion Austin Aries had a very impressive showing.
A Double got a monumental upset victory over the big, bad Bully Ray. Injured back, size disadvantage, and all, Aries got the job done.
If you didn't see Sacrifice, I bet you'll be surprised to hear that Austin Aries hit Bully Ray with a brainbuster. Yes, at one point, Bully Ray was hoisted above the head of the X Division Champion.
Aries' submission move, Last Chancery, would serve as the last straw in the match. Bully Ray tapped out.
Austin Aries has been unbeatable since his X Division reign started in September. Unbeatable against X Division wrestlers and now heavyweights such as Bully Ray.
The only thing holding Aries back from a surefire, 100 percent main event push is the X Division Championship, in my opinion.
However, at Sacrifice, Austin Aries was able to back up his wise words.
"Bigger is not better. Better is better."
For weeks moving into Sacrifice, Mr. Anderson was a key figure in the IMPACT main event scene.
Three weeks prior to Sacrifice, he was in a three-way match for a number one contender shot. He, along with Jeff Hardy, continuously appeared in matches and/or segments with RVD or world champion, Bobby Roode.
Anderson and Hardy have been around the world title in the past and it appears they're around it again.
Factor in Anderson's past few weeks on IMPACT, as well as a win over Jeff Hardy at Sacrifice, and I think we're looking at the strongest candidate for Roode's next challenger at Slammiversary X.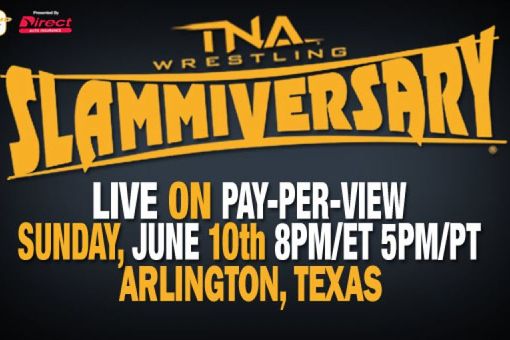 So, there you are. My top five challengers for Bobby Roode's World Heavyweight Championship at TNA's 10 year anniversary.
Kurt Angle, Crimson, Jeff Hardy, Austin Aries and Mr. Anderson.
Who do you think will be Roode's opponent at Slammiversary X? Could a surprise opponent such as Sting or James Storm be the guy?
This question maybe answered this Thursday on IMPACT, so be sure to tune in. Also, be sure to watch TNA's 10-year anniversary, Slammiversary on June 10.