Buffalo Bills: 5 Reasons Why Stephon Gilmore Will Make Pro Bowl in Rookie Year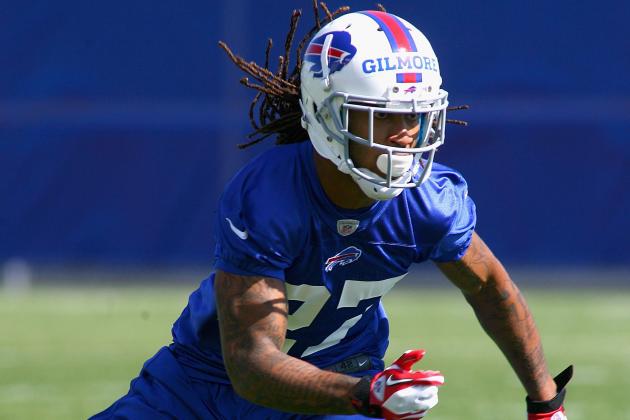 Rick Stewart/Getty Images

The Pro Bowl may not be the most exciting game for players to compete in, but the recognition that comes with it is an honor.
Especially for young players.
The Buffalo Bills selected cornerback Stephon Gilmore with the 10th-overall pick in the 2012 NFL draft, and there are plenty of reasons to believe that he'll turn out to be a very smart pick.
Not only does the 21-year-old have an abundance of raw talent, but he also has a level head on his shoulders and an admirable work ethic. He joins a Bills team that is counting on him to make a difference from day one.
Gilmore will make a difference. A big one. Perhaps even a Pro Bowl-type of difference.
Here are five reasons why Gilmore will make the Pro Bowl in his rookie campaign.
Begin Slideshow

»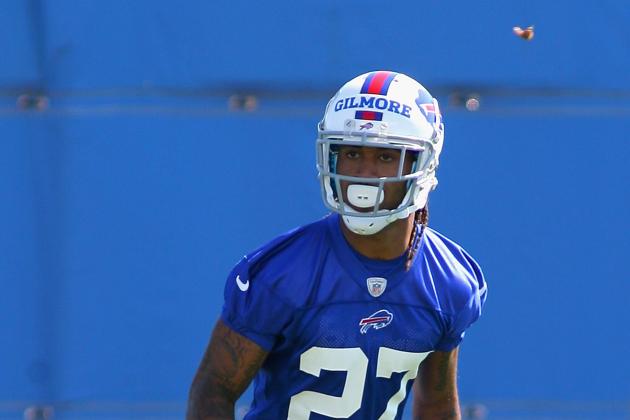 Rick Stewart/Getty Images

While nothing will be handed to him, the Bills are going to give every opportunity for Gilmore to start in year one. And it's likely he'll seize that opportunity.
Second-year player Aaron Williams is expected to start outside at one spot, so Gilmore will compete with veteran Terrence McGee for the other. After spending a Top-10 pick on the rookie out of South Carolina, fans can bet that the staff wants to see what the youngster can do.
The Bills are in the midst of a youth movement right now on defense, with key young players at each position. Marcell Dareus should be a mainstay on the defensive line for many years, while linebacker Kelvin Sheppard and safety Jairus Byrd have crucial roles at their respective positions. Buffalo hopes Gilmore can join Aaron Williams and Justin Rogers to form a young, dynamic trio for the future.
He also gets to play behind an improved defensive line. The defense has established an identity, and the front office has worked hard to bring in the right personnel to fit that identity. Now is the time for it all to translate into production on the field.
If Gilmore can win a starting job, there's no reason to think he won't be immediately productive in his rookie campaign.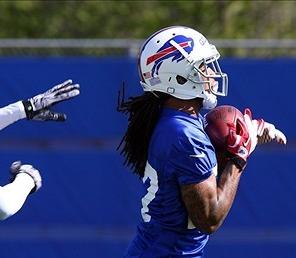 Photo courtesy of BuffaLowDown.com
GM Buddy Nix wanted a playmaker with the team's first-round pick, and he got one.
Gilmore is 6'1" and 190 pounds. Not only does he offer ideal height at corner, but he also possesses exceptional speed, making his combination of size and speed a rare and valuable one for a cornerback.
Buffalo hasn't had a player with Gilmore's abilities and physical traits in the secondary for a long time. And it shouldn't take long for Bills fans to see just how great it is to have a defensive back like this.
He has natural ball skills and plays very well lining up off his opponent. His height is an advantage against taller receivers, and he's physical enough to engage with aggressive wideouts at the line of scrimmage.
At the Bills' rookie mini-camp wrap-up press conference, head coach Chan Gailey said, "He did a great job during the week. He is a big, long corner that can run and has a great feel for the game. He did a very good job during the weekend."
Gilmore's length will quickly prove to be valuable, as teams are gradually leaning more on the pass and bringing in taller wide receivers. He'll have no problem keeping up with them downfield, and he can compete for the ball just as much as they can when it's in the air.
Not many teams threw at Gilmore in college, but they'll be sure to attack him and test him in the NFL. With his impressive talent and maturity for a 21-year-old, the rookie will make over-confident quarterbacks pay and will earn respect by making plays.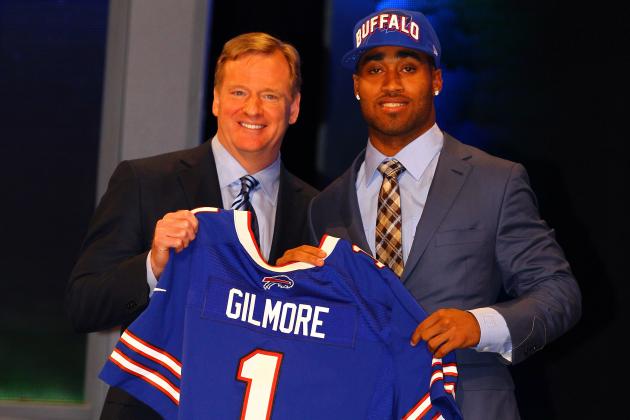 Al Bello/Getty Images

Just as first-round picks forever have that tag associated with their names and resumes, Top-10 picks receive even more of the spotlight.
A recognizable name now, Gilmore's stats and performances will be highlighted that much more each week. When Top-10 picks fail to meet expectations, they are highlighted as "busts" and underachievers. Similarly, when those players begin their careers by immediately contributing and showing up in the box scores and highlight reels, they are praised for their work.
If Gilmore can impress in year one, he'll look like a gem of a pick and should receive plenty of recognition. There's no denying that part of the Pro Bowl selection process is popularity, and he'll receive that popularity if he shines from the get-go.
Furthermore, Gilmore can become a hugely popular player if he helps the Bills make the playoffs for the first time since 1999—something that certainly isn't out of the question.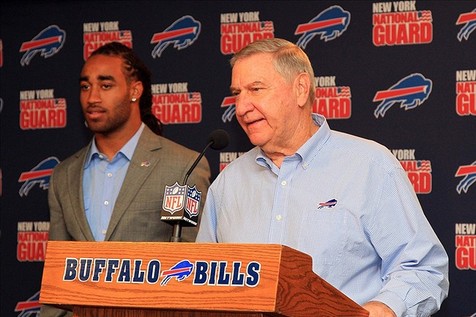 Photo courtesy of BuffaLowDown.com
Off the field, Gilmore is everything coaches want in not only a player, but especially a rookie player. He has the right attitude, is a hard worker who believes in classroom study and also brings the work home with him when the day is over.
After his first day at rookie mini-camp, Gilmore spoke with reporters via BuffaloBills.com and mentioned how eager he is to digest the playbook. Certainly, he understands this camp was more about simply running around and getting back on the field; he knows the first step toward NFL success comes off the turf.
That preparation off the field translates to on-field performance. During the Bills' rookie mini-camp wrap-up press conference, a reporter asked Chan Gailey about his impressions of Gilmore, and his "self-assuredness" on the field. Gailey had this to say:
Confidence is something that's vital, especially at the cornerback position […]. He played well and did well in this camp. Now, when he goes against the other guys, he's going to lose some. How does he handle getting beat? He didn't get beat a lot out here. So how does he handle that? He's going to go through some emotions, so that maturity and that confidence will help him I think. He's played in a tough league, he knows what it's about.
So far, the youngster is doing all the right things. It will exciting to see how he fares against the veterans as the offseason moves forward.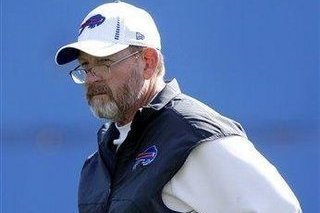 Photo courtesy of WGR550.com
Obviously, the NFL is a much more complex game than college football. So one of Gilmore's biggest challenges will be adapting to the speed, terminology and style of play at the next level.
Gilmore has a ton of raw talent, which is why the Bills fell in love with him with the 10th-overall pick in the draft. And he'll have to learn how to utilize all of his abilities in order to succeed against NFL competition.
The Bills coaching staff will finally help Gilmore tap into his well of his potential.
Via Bleacher Report, Jay Skurski of Buffalo News writes, "He showed a willingness to get his hands on receivers during the team's first practice, although he admitted afterward that's not a technique he used much with the Gamecocks."
A reporter also acknowledged on BuffaloBills.com following the first practice that defensive coordinator Dave Wannstedt repeatedly reminded Gilmore to "get your hands on him," referring to the receivers Gilmore was covering.
Gilmore understands that he'll need to utilize his physicality just as much as his size and speed in the NFL. With the help of his new coaches, he should be able polish his technique and maximize his talent to become one of the most well-rounded corners in the league.