Manchester United: 8 Mistakes Sir Alex Ferguson Made This Season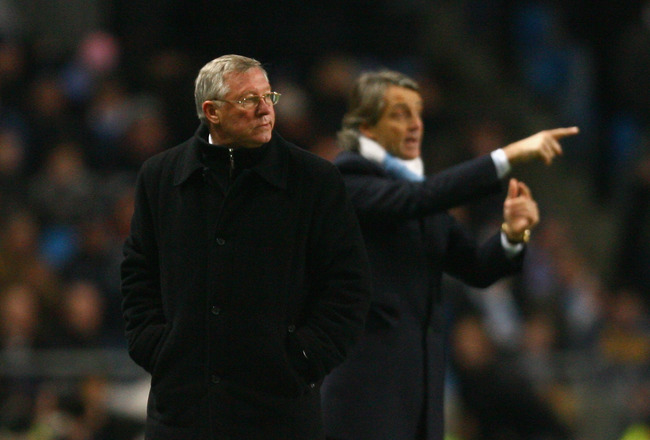 Alex Livesey/Getty Images
Where do we go from here?
After the most dramatic afternoon of football of all time, Manchester United fans have a whole summer to reflect on how their team came so close to the title and yet fell short at the final hurdle.
Whilst the blame cannot be solely laid at their manager Sir Alex Ferguson's feet, he can certainly be accused of making several mistakes over the course of the season that played a part in his team's trophy-less campaign.
Here are eight of them.
1. Not Reinforcing the Central Midfield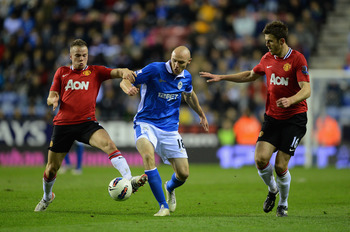 Michael Regan/Getty Images
With Paul Scholes' departure over the summer and the unreliability of players like Anderson, Darren Fletcher and Michael Carrick, it was clear pre-season that United's biggest weakness lay in their lack of depth in central midfield.
So for Sir Alex to go out and buy a left-winger, a central defender and a goalkeeper seemed to leave quite a few people scratching their heads in confusion.
Even with Scholes' return midway through the campaign, the lack of a Roy Keane-esque midfield enforcer became more and more apparent as teams like City, Everton and Liverpool got the better of United on several occasions.
2. Team Tactics in Manchester Derby No. 1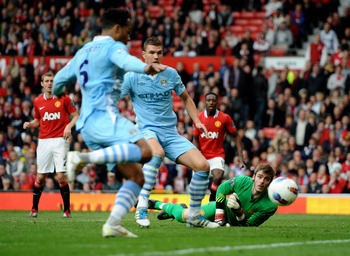 Laurence Griffiths/Getty Images
Any time a team with the quality and reputation of Manchester United gets beaten 6-1 on their own turf, fingers of blame must be pointed at their manager.
To put it simply, City just seemed to want it more.
An admission on United's part that could be said for the whole of the 2011-2012 campaign.
Maybe the master motivator is losing his touch?
3. Underestimating United's Champions League Opponents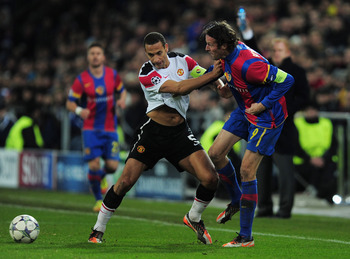 Jamie McDonald/Getty Images
For United fans, the early exit from this season's Champions League competition was a bitter pill to swallow.
Progression to the final had seemed to become an expectation rather than a hope.
But underestimating their group stage opponents, FC Basel especially, came back to haunt Sir Alex and his team as they had to face the ignominy of relegation to the lesser Europa League competition.
Again it was motivation, as well as tactics, that proved United's downfall.
4. Too Much Faith in Youth?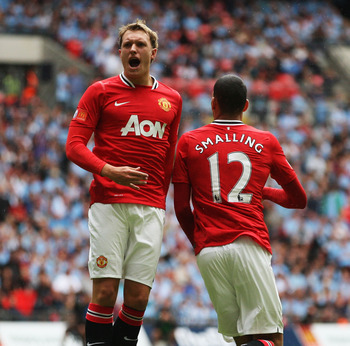 Ian Walton/Getty Images
Although one could argue that Manchester United are a team in transition, it can also be said that too much faith was put in youngsters such as Phil Jones and Chris Smalling at certain points in the year.
Whilst these players could very well be the future of the club, they still have a long way to go to reach that point yet.
Maybe Alan Hansen was right?
5. No Activity in the Winter Transfer Window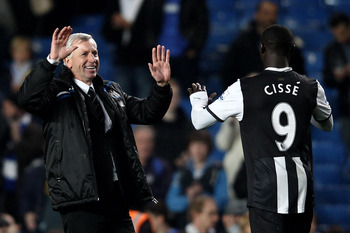 Ian Walton/Getty Images
This one is open to conjecture, but for a United fan, seeing the impact the relatively cheap Papiss Cisse has had in the Premier League undoubtedly inspires much jealousy.
United haven't played exceptionally well at any point this season since September, clearly missing a player with the X-factor of say, a Cristiano Ronaldo.
Their inability to fill such a void in January may have proved to be a reason for their mediocre form in 2012.
6. A Defeat in the Mind Games War?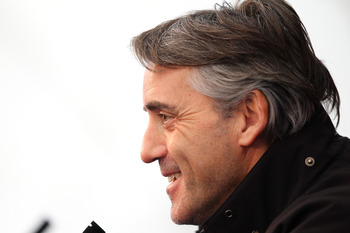 Alex Livesey/Getty Images
The Sir Alex/Roberto Mancini touchline bust-up late in the Manchester derby was hard viewing for United fans.
Personally, I haven't seen Ferguson lose his cool in such a manner in quite a few years, and will surely be incredibly embarrassing for the man upon reflection.
Whether Mancini's ongoing mind games in press conferences and interviews during the tail-end of the season played any part in United's home collapse against Everton and subsequent defeat to City is debatable, but the Italian will indeed claim victory in this year's war of words.
7. Team Tactics in Manchester Derby No. 2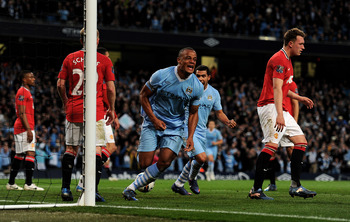 Michael Regan/Getty Images
Sir Alex's biggest blunder in team tactics wasn't in any of the ill-fated Champions League games, or the 1-6 thrashing in October, but in the crucial Manchester Derby of a couple of weeks ago.
Never has a Sir Alex team looked so abject going forward and negative in tactics, clearly sent out to play for a draw in the biggest game of the season.
The decision to play Park Ji-Sung on the left wing and Chris Smalling in central defence also backfired; neither having any positive impact on the game.
8. Letting Paul Pogba Leave on a Free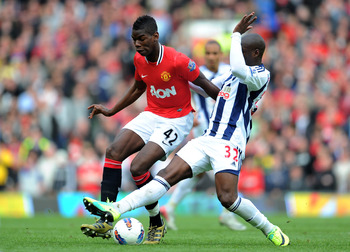 Michael Regan/Getty Images
Say what you want about Pogba and his attitude to the club, Ferguson seemed strangely reluctant to play the young Frenchman over the course of the season, and will almost undoubtedly come to regret letting one of the club's brightest talent's leave for nothing.
Much in the same vein that Arsene Wenger no doubt regrets letting a young Yaya Toure slip through his fingers following a trial in 2003.
But only time will tell.
Keep Reading

Manchester United: Like this team?