NBA Playoffs 2012: 4 Tactical Errors by Lionel Hollins That Did the Grizzlies In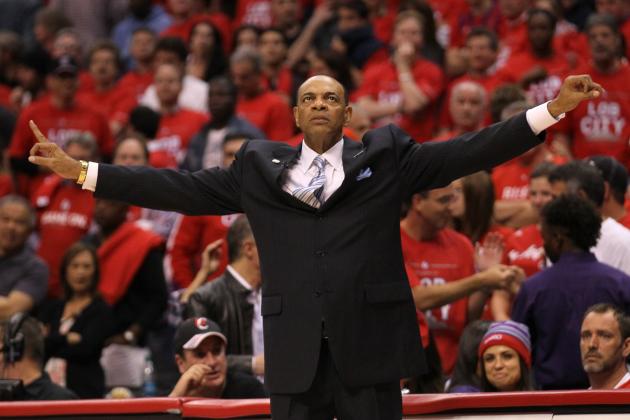 Stephen Dunn/Getty Images

The Memphis Grizzlies fell short in their quest to rally from a 3-1 series hole to beat the Los Angeles Clippers in their first-round series. Now that the series is over, Grizzlies fans must wonder why their team didn't make it farther in the playoffs. One popular target is Grizzlies head coach Lionel Hollins.
Geoff Calkins of The Commercial Appeal addressed those on Twitter calling for the firing of Hollins by tweeting:
Lionel Hollins is responsible for changing the culture of the Griz. The "fire Lionel" tweets are crazy talk. But he's had a very bad day.

— Geoff Calkins (@geoff_calkins) May 13, 2012
As Calkins said, to call for Hollins' head would be going too far, but he did make mistakes in this series.
Following is a short list of where the third-year head coach went wrong.
Begin Slideshow

»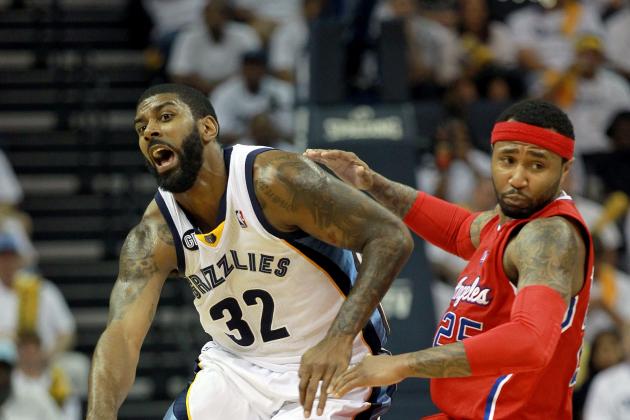 Andy Lyons/Getty Images

When the Grizzlies built up a 21-point lead after three quarters, they suddenly changed from shooting from the perimeter to attacking the basket. After going 11-of-16 from three-point range in the first three quarters, they didn't attempt a single trey in the fourth quarter.
That didn't work, as they missed nine of their last 10 field-goal attempts in the last 8:45 of the game.
Lionel Hollins should have directed his players to mix up their shot selection so that they wouldn't become too one-dimensional. They were certainly predictable to the Clippers, who did a fine job of shutting them down as they rallied to victory.
Next year, when something's going as well for Memphis as it was in Game 1, Hollins shouldn't change it up.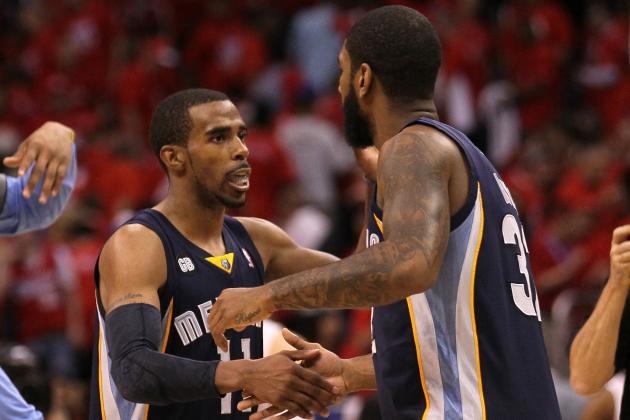 Stephen Dunn/Getty Images

O.J. Mayo didn't shoot well at all in this series; he shot just 27.9 percent from the field in seven games.
Hollins did well to limit his playing time. Mayo played just 14 minutes in Game 5 and 18 minutes in Game 6.
In Game 7, Hollins loosened his grip on Mayo a little more, letting him play 22 minutes. Mayo went wild, shooting 1-of-11 from the field. That did little for the Grizzlies' chances.
If Hollins had limited Mayo to about 15 minutes of play, Mayo would have been less detrimental to the team's effort. Marc Gasol (6-of-11 FG) and Rudy Gay (7-of-15 FG) would have been worthy recipients of shot opportunities that went to Mayo on Sunday.
Now Hollins has to live with a shooting slump that he didn't completely plug.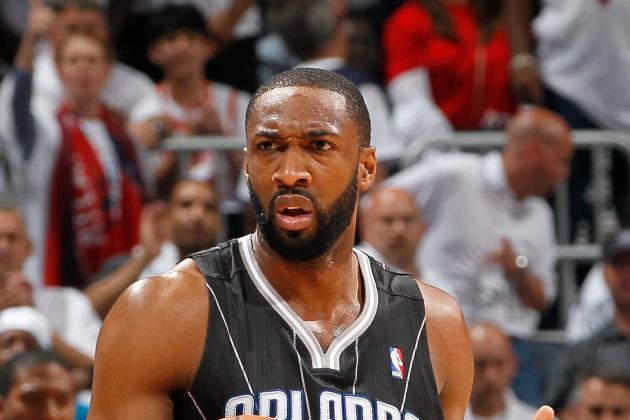 Kevin C. Cox/Getty Images

Gilbert Arenas saw hardly any time on the floor during the series. He played a grand total of 23 minutes in six games. Arenas missed all four attempts from the field (including three three-pointers) and failed to score. Even Hamed Haddadi scored five points for the Grizzlies in the series.
While one would have expected Arenas to play less than Quincy Pondexter, hardly any basketball fan would have thought Arenas would be less of a factor than Haddadi.
Pondexter was a given to play more minutes than Arenas. Unlike Gilbert, Pondexter has worked hard and stayed in condition for an entire season. Arenas was rusty when he started with the Grizzlies in March.
Lionel Hollins goes with the player he trusts more, and he knew he could count on Pondexter as the second backcourt player off the bench.
Still, Arenas is a solid three-point shooter (35 percent on his career) and the Grizzlies were lacking in that area most of the series. They especially could have used Arenas in Game 7, as they missed all 13 three-point attempts and trailed by around 10 for much of the fourth quarter. A couple of three-pointers by Arenas would have made it a close game.
Nonetheless, Hollins stuck with the players he knew better. It hurt the Grizzlies that Hollins didn't use his late-season acquisition more in the series.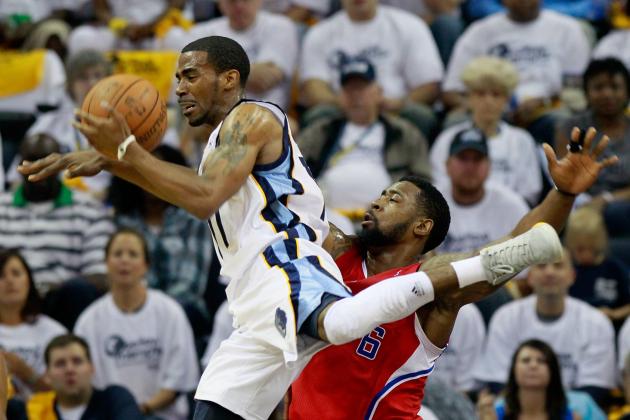 Kevin C. Cox/Getty Images

The Grizzlies tried to play faster than the Clippers were accustomed to playing. Playing faster than a normal playoff pace doesn't work out in the playoffs. Just ask the Phoenix Suns.
The Grizzlies suffered as a result of having the wheels fall off as they tried to run more in transition than the playoff norm. They averaged 14.4 turnovers per game in the series. They survived Game 6 despite committing 20 turnovers.
In Game 7, they couldn't get away with just 12 turnovers. It wasn't just that they committed them. Memphis saw fast breaks sputter out before they could finish them. Tony Allen and others lost the ball just after stealing it. Players bounced the ball around in the half court without handling it with purpose.
Sometimes in the series, shots flew out of the hands of Grizzlies players just out of an urge to try to overextend the Clippers' defense.
Hopefully, Lionel Hollins learns that he needs to tone down the offensive tempo and make sure players have things under control instead of letting them rush. The Grizzlies have enough skilled players and depth to go deep into the playoffs, but they can't do it with sloppy play.