Washington Wizards: 4 Reasons Wizards Can Keep John Wall Long Term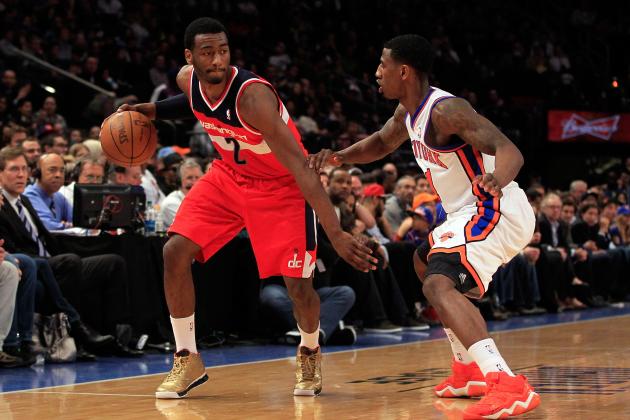 Chris Trotman/Getty Images

John Wall leaves the Washington Wizards in 2014.
That's the year Wall becomes a free agent, and he very well could leave if the Wizards do not show any improvement.
The Wizards have finished near the bottom of the standings in Wall's first two years in the league. Some fans are getting worried he may be getting ready to bolt to a winning franchise when he hits the open market.
If the Wizards want to keep Wall in Washington, D.C., they are going to have to do the following.
Begin Slideshow

»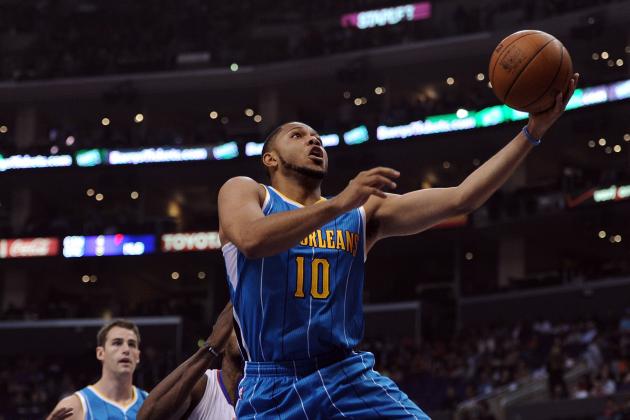 Harry How/Getty Images

Since John Wall has been in the league, he has never had another player that can take the weight off his shoulders.
An ACL-less Gilbert Arenas and Nick Young? Not a chance.
Washington needs to give Wall a partner in crime if it wants to keep him in D.C.
Wall is a great point guard and can lead the team. However, he is an average shooter at best. You cannot rely on Wall as a scorer because he is way too inconsistent.
A possible option is soon-to-be free agent, Eric Gordon. Gordon can shoot the lights out. Having him and Wall would give the Wizards an elite backcourt.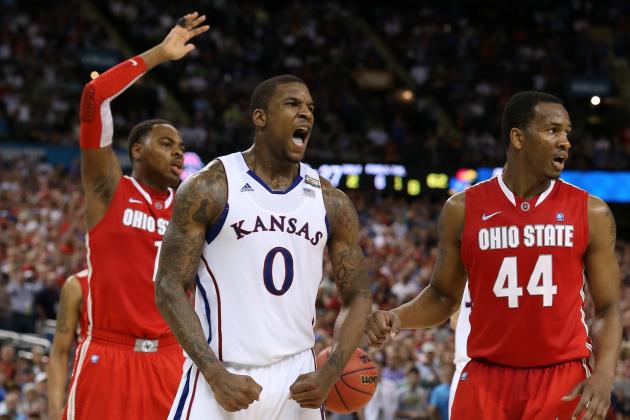 Jeff Gross/Getty Images

With the NBA draft coming up, general manager Ernie Grunfeld needs to make this his best draft yet.
The 2012 NBA draft has one of the strongest draft classes in recent history. The Wizards will have a Top-Five pick and there is a ton of talent to choose from. Anthony Davis, Thomas Robinson, Michael Kidd-Gilchrist and Bradley Beal headline the class.
Grunfeld has had a very poor draft history and cannot mess this one up. He joined the Wizards in 2003. The only first-round draft picks that remain on the Wizards' roster are from at least the 2010 draft class.
If he drafts another Jarvis Hayes, Oleksiy Pecherov, Nick Young or JaVale McGee, then he has to be fired.
The Wizards need a player who can make an impact right now.
They do not have the time to take a project player, such as Andre Drummond, to develop for a couple years if they want to keep John Wall in town.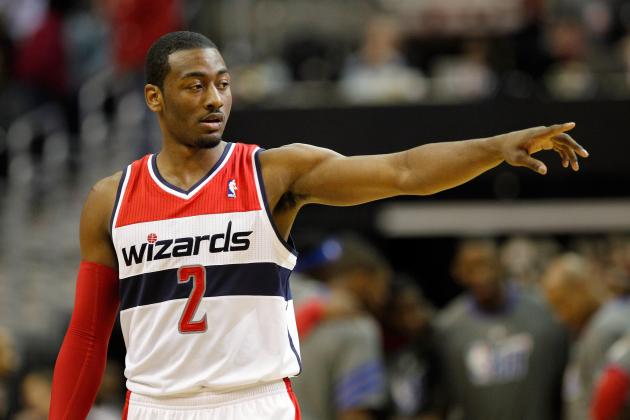 Rob Carr/Getty Images

The Wasington, D.C., area is a rising market in the sports industry.
Each of its sports teams has a young star as the face of its franchise, whether it is Robert Griffin III, Alex Ovechkin or Stephen Strasburg.
The Wizards need to continue to make John Wall feel like he is in this class of D.C. superstars.
If they bring in another star player, such as Eric Gordon, they are still going to have to let Wall know that this is his team.
Making Wall feel like he is one of the most important players in the nation's capitol will surely keep him happy for many years.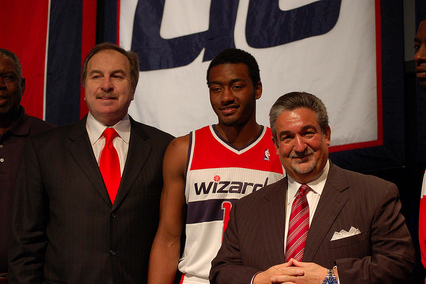 At the end of the day, it is all about the money.
Regardless of how poor a team performs, if John Wall is making bank then he will always be happy.
When Wall becomes a free agent, owner Ted Leonsis is going to have to dig deep in his pockets and outbid every other team. He needs to do everything he can to make sure that Wall will stay with the Wizards, or else they are doomed.
Making Wall one of the highest paid players in the NBA would certainly convince him to stay in Washington, D.C.