Los Angeles Galaxy vs. Montreal Impact: 6 Things We Learned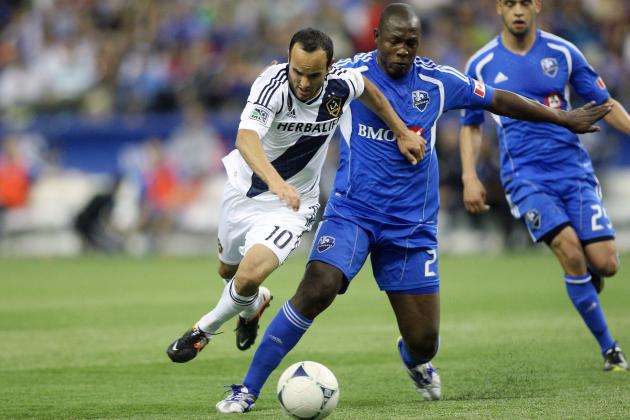 Richard Wolowicz/Getty Images

Bruce Arena's Los Angeles Galaxy ended their two-game losing streak with a 1-1 draw on the road against the Montreal Impact at Stade Olympique in Montreal, Quebec, Canada.
With the draw, the Galaxy improve to 3-5-2 (11 points) on the season but remain near the bottom of the Major League Soccer Western Conference standings.
Here are six things we learned from Saturday afternoon's contest in La Belle Province.
Begin Slideshow

»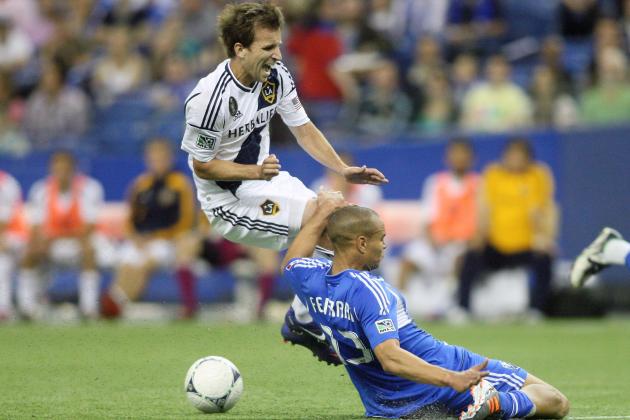 Richard Wolowicz/Getty Images

It's amazing how one poor half can lead to an improved second half. Such was the case for the Galaxy, who started to play better soccer and less of the "gong-show soccer" that defined last week's effort [sic] against the New York Red Bulls.
When Pat Noonan, Mike Magee and Marcelo Sarvas came in off the bench for Kyle Nakazawa, Michael Stephens and Juninho respectively, a number of things happened.
The clueless play from Stephens was gone. Noonan and Magee became a couple of adept flankers. Sarvas got forward in the attack and performed better than his fellow countryman in the midfield. David Beckham was able to create some sequences. And more balls to the tandem of Landon Donovan and Robbie Keane were delivered.
However, this leads to the second thing we learned...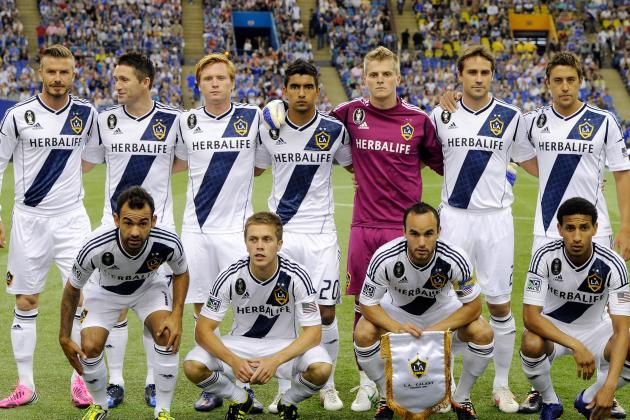 Richard Wolowicz/Getty Images

Aside from a free kick past the hour mark, the Los Angeles Galaxy couldn't beat the Sisters of Mercy with their lackluster finishing. This was the "gong-show soccer" I alluded to last week.
In spite of winning the ball possession battle (62.8 percent to 37.2 percent) and having more corners (10 to two) and open-play crosses (20 to six), the Galaxy simply didn't have it in them to bury their opportunities on goal.
This leads to my third point...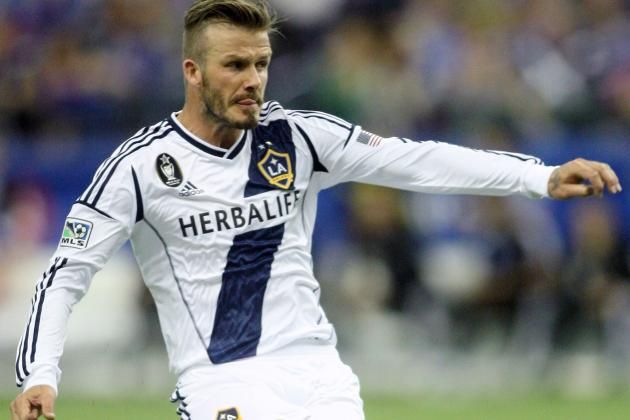 Richard Wolowicz/Getty Images

While David Beckham didn't have his best game of his Galaxy career, it was light years ahead of his sorry effort against New York. In the 61st minute, a free kick from 20 meters out easily beat Donovan Ricketts (more on him in a bit) and proved to the masses in Montreal that he still had it in him.
Enjoy it while you can, Montreal fans, because that could be the last time you see Becks scoring on you in a Galaxy uniform. Trust me.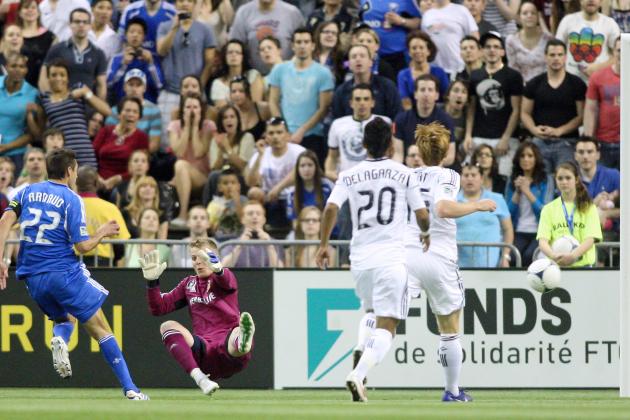 Richard Wolowicz/Getty Images

Montreal Impact captain Davy Arnaud has had a history of scoring on the Los Angeles Galaxy successfully, and in the eighth minute of play, he proved why. Defender Nelson Rivas sent a long ball through to a streaking Arnaud, who took advantage of a one vs. one against Brian Perk and buried his chance.
Thanks to Arnaud, the Galaxy were forced to chase the match for nearly an hour until they equalized in the second half.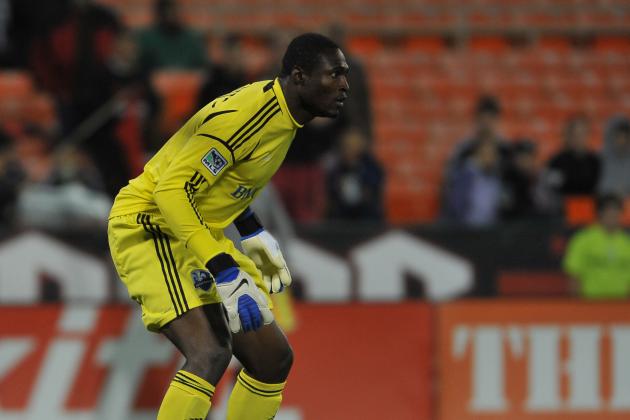 Larry French/Getty Images

Donovan Ricketts knows the Los Angeles Galaxy very well. He knows their tendencies and anticipated a majority of the set-piece opportunities from Beckham.
Of course, it also helps that he was on the Galaxy for a few years, but that's beside the point. Ricketts won the battle of the goalkeepers hands down, making six saves in frustrating an already-beleaguered Galaxy attack.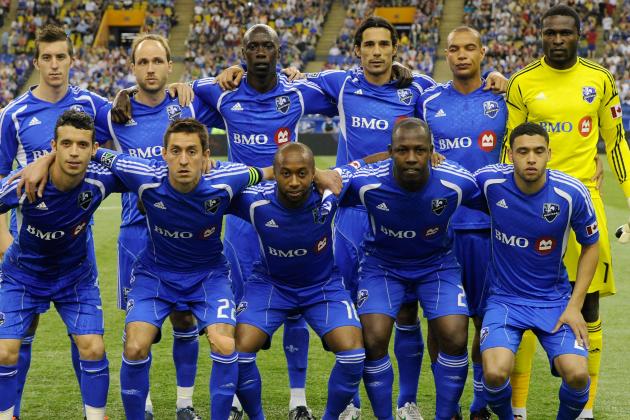 Richard Wolowicz/Getty Images

The Los Angeles Galaxy are not the best team in the league, but they have the star power to make for a big draw. And while the score only ended 1-1, it was a commercial success, with 60,860 passing through the turnstiles, a new record crowd at the Stade Olympique.