Mother's Day in WWE: Top 5 'Motherly' Moments in Wrestling History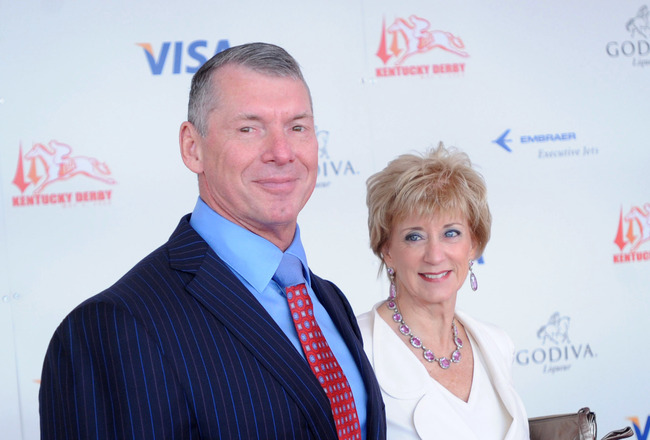 Jeff Gentner/Getty Images
Being Mother's Day, you wouldn't think WWE has had many very heart-warming moments. Well, the company has been around for decades.

As the old saying goes, expect the unexpected. In one night, you could see a great 20-minute brawl. The next segment could feature a comedy sketch backstage. Also, WWE has featured quite a few "motherly" moments.

Let's check them out!
5. Kharma Speaks
Kharma had two dreams as a kid.

First, she dreamed of being a WWE Superstar. Secondly, she wanted to be a mother.

On May 30 of last year, she informed the world of her pregnancy. No longer was Kharma speaking from her heart, this was Kia Stevens.

Kia was speaking for every mother around the world. She talked about taking a break from the business but promised to be back. While her pregnancy ended in tragedy, her words were very strong.
4. Stephanie McMahon
Okay, let's get back to story lines in WWE. Remember, I am sticking to only WWE!

First, Stephanie McMahon faked a pregnancy. She lied to Triple H, until her act was revealed to the world. On top of that, the (real life) couple eventually did have a few children together.

Steph showed off her parenting skills backstage at WrestleMania XXIII.

With Vince McMahon making goofy faces for his grandchild, he started to smell something foul.

He announced that the baby "took a Trump."

It was hilarious, but Steph was there to watch over her baby.
3. Ms. Benjamin
Shelton Benjamin was having a rough time in late 2005.

He needed some help. His mother was more than willing to give him some advice. Before long, she was ringside during all of his matches.
She had quite a few memorable appearances. One in particular was during Shelton vs. Ric Flair on Raw. Another was backstage at Royal Rumble 2008.

Needless to say, this story was going to have trouble getting over from the beginning. Eventually, Shelton was on a roll again and regained the Intercontinental Championship.

Ms. Benjamin (played by Thea Vidale) has not been back.
2. Linda McMahon
We all know about Stephanie McMahon.

However, Linda McMahon topped her in 2000.

During a promo segment, Steph was ready to slap her once again. The fans knew it was coming. Everybody could see the action ready to take place.
To the shock of millions, Linda blocked the attempt and slapped her!

The live audience loved it. Everybody, including Linda, was stunned by the move. Years later, it is still played as a highlight.

Before we get to the best "motherly" moment, I think Lita, Kane and Gene Snitsky deserve a shout out. The "baby" was never born, but it sure did get punted in the air on Raw.

It was a disturbing story from the start. Everybody did their part, but it was certainly one of those "only in wrestling" moments.
1. Mae Young Gives Birth
Mark Henry had to be excited.

Mae Young and he made such a great couple in 2000. Somehow, they were expecting a child. With Moolah by her side, the baby was ready to be born.

First, Mae asked for a cigar.

With Gerald Brisco and Pat Patterson watching on, the birth was set to be a glorious moment. With the world glued to their television sets, Mark Henry and Mae Young were the proud parents of a nice, beautiful hand.

Yes, a hand!

A decade later, it's a storyline like this one where I can leave the Attitude Era in the past. For all of its amazing moments, there were plenty of moments like this.
By the end of this segment, everybody was clapping and giving Mae a hand.
Keep Reading