20 People in Sports You Should Not Ask to Prom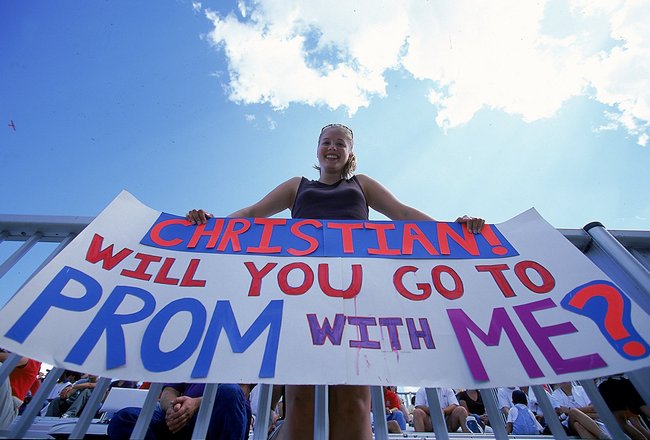 Athletes have found themselves being subjected to numerous proposals from fans to attend prom.
Jonathan Ferrey/Getty Images
The hot, new trend spreading across America is random high school kids asking celebrities to go to their prom.
It started with teens asking out the likes of Taylor Swift and Justin Bieber to come to their prom and has now reached the world the sports and even porn.
Joe Haden of the Cleveland Browns was the most recent athlete to accept a fan's invitation to attend prom.
Let's be honest for a second, if you watched the video of Haden and his date without the sound on, it probably seemed like the cornerback was partaking in some sort of rookie hazing of one of the Browns' new offensive linemen.
Then again, taking the starting cornerback of a 4-12 football team to prom is not exactly to biggest catch, either. The two were probably a good match for each other.
There are far worse people in sports to invite to one's prom. These are 20 people who teens across the country would be wise to steer clear of when trying to find a date for the big dance.
Josh Beckett
Josh Beckett has done little to endear himself to Red Sox Nation this season.
Jim Rogash/Getty Images
Boston Red Sox pitcher Josh Beckett has become public enemy No. 1 in recent weeks. It is hard to determine what is worse, his performances or his excuses.
In all likelihood, Beckett would agree to go to prom only to cancel because it was cramping his free time. Rumors would then surface that he still went out the night of the prom.
If he did show up to the prom, perhaps you catch a glimpse of that legendary Florida Marlins World Series ring and ask him what it was like to play with Tim Spooneybarger.
Terrell Owens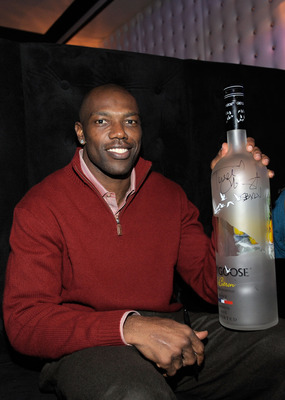 Terrell Owens has fallen on hard times recently.
Charley Gallay/Getty Images
Terrell Owens is more than willing to go to your prom. He would also be willing to go to your birthday party, staff meeting and probably even do some light yard work if the price was right.
Asking T.O. to prom would ultimately boil down to a very simple argument. Is paying for the entire date worth having Owens come to your prom?
Probably not, especially when you consider the fact you would probably end up on a talk show alongside him some day.
Danica Patrick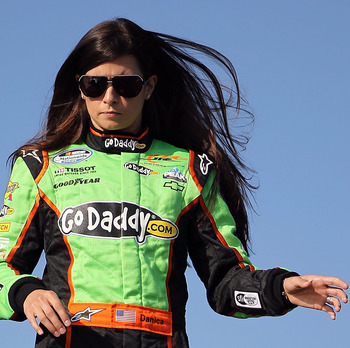 Danica Patrick has struggled since switching to NASCAR.
Jamie Squire/Getty Images
Danica Patrick seems like she would be pretty cool to take the prom on the surface. She is hot and probably has some cool stories.
The problem is that you would never get to prom if you went with her.
Patrick would insist on driving, and chances are she would end up wrecking before you two ever made it to dance.
The Harlem Globetrotters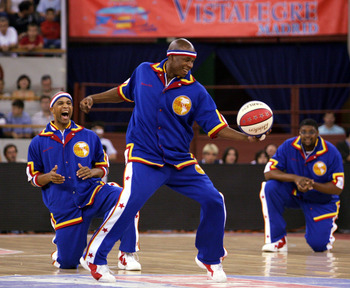 The Harlem Globetrotters in action.
Denis Doyle/Getty Images
There is nothing quite as uncool as the Harlem Globetrotters.
Inviting them to come to prom would make it the lamest event ever. Even worse than if it was planned by those odd super-Emo kids that can be found sitting in awkward places at the mall.
No one wants to see the Globetrotters or their tired shtick. Unless your plan is to become the most unpopular person at school, do not invite Special K and friends to your prom.
Chris Berman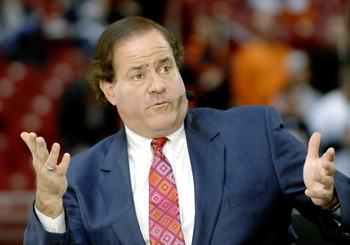 A. Messerschmidt/Getty Images
Ignoring the fact Chris Berman is almost universally disliked, he would be such a drag to have around.
He would spend most of the night shouting and making up pointless and convoluted nicknames.
A night of gems such as Sally "Don't Call Me Late Because I'm" Cummings and David "Is Tonight the Night He Breaks His Scoring" Ducksworth would make anyone want to give themselves a swirly.
If, for whatever reason, you are still compelled to ask Berman to prom, it would probably be best to make sure no one attending wore leather.
Chyna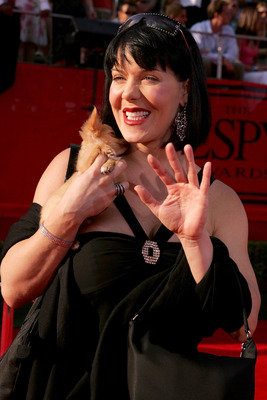 Chyna's career has taken her from WWE Superstar to the porno industry.
Mark Mainz/Getty Images
It is fair to say that if someone showed up to prom with Chyna as his date, everyone would be kind of creeped out.
Chyna has not been relevant in about 10 years, so most of the kids would have no idea who she is. They would probably just assume she was your old, brutish looking mother.
Then she would probably just start depressing all of the other kids with stories of her demise.
On the bright side, she is going to be in a porno version of Avengers, so there would be a few classmates who would be impressed by your date.
Emile Heskey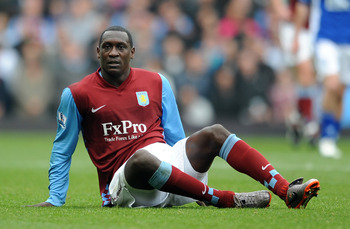 No one really likes Emile Heskey.
Chris Brunskill/Getty Images
For those unfamiliar with Emile Heskey, here is a quick crash course.
By inviting Heskey to prom you would basically be ensuring that no one would score. That is the influence the former Liverpool striker has on people.
Having Heskey at your prom would guarantee everyone would go home frustrated.
Robert Horry
Robert Horry in his heyday with the Lakers.
Lisa Blumenfeld/Getty Images
Here is what happens if you invite Robert Horry to your prom:
Horry shows up but no one notices he is there until the last minute or so of the dance. Out of nowhere, Horry appears, grabs the hottest girl at the dance and walks out as the prom ends.
It is a story teams in the NBA Western Conference were all too familiar with during Horry's playing days.
Annika Sorenstam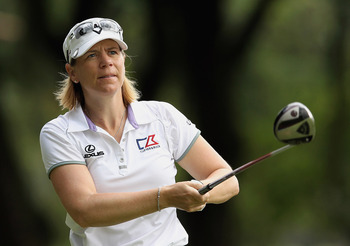 Annika Sorenstam retired as the best golfer in LPGA history.
Scott Halleran/Getty Images
Annika Sorenstam may be the best female golfer the world will ever see. Off the course, however, she just may be one of the most boring people alive.
Her charisma, or lack thereof, prevented her from being a truly global superstar. If Sorenstam managed to say one interesting thing every once in a while, she would be icon instead of an afterthought.
That is why it would be best not to ask her to prom. No one wants to take a bore. Chances are Sorenstam would put you to sleep before you even made it to the dance.
Gregg Popovich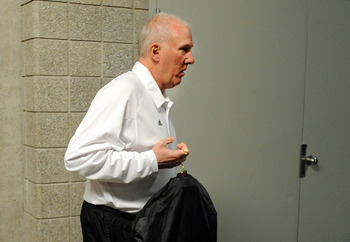 Gregg Popovich won his second NBA Coach of the Year Award this season.
Steve Dykes/Getty Images
Unless you can convince Gregg Popovich to spruce up his look a little bit, you should avoid asking Popovich to the prom.
The Spurs coach would probably not be allowed into the dance by an overzealous chaperone for not meeting the minimum dress code.
There is also the concern that Popovich would force you to sit on the sidelines during the first part of the prom to make sure you were rested for the final few dances.
Steve Bartman
Not that anyone would even consider asking Steve Bartman to prom, but here is what to expect from any such date.
Bartman reaches for some fruit punch, spills the punch bowl all over the place and then proceeds to listen to the rest of the prom on a Walkman and some out-of-date headphones.
A few weeks later, students will buy the punch bowl and blow it up because it was cursed.
Butterbean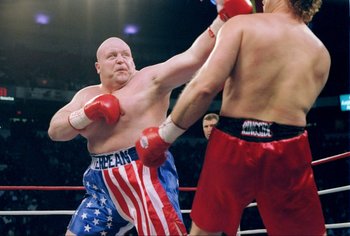 Jed Jacobsohn/Getty Images
"Remember that time Butterbean came to our dance and ate a few of our classmates."
That will be the legacy of your prom if you decided to ask Butterbean to come.
Irwin R. Schyster (I.R.S.)
Asking a tax collector-turned-professional wrestler does have some intrigue, in theory. There would certainly be some comic relief.
Former WWE Superstar I.R.S. would end up being a giant buzz kill, though. No one wants to spend prom being told about the joys of tax code. Worse yet, he would also try and get you to implicate your parents as tax evaders.
It is a headache most people would not want on prom night.
Brittney Griner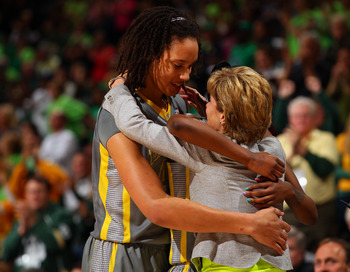 Brittney Griner might be a bad dance partner.
Doug Pensinger/Getty Images
As a man, it seems like Brittney Griner would be a very awkward dance partner.
Not because of the size difference but more because of her Bambi on ice movements. She is an incredible talent, but not the smoothest person on the planet.
Spending the night at prom with Griner seems like it would be filled with some of the most awkward dancing imaginable.
Mark Madsen
Speaking of awkward dancing, Mark Madsen has been known to bust out a really lame move or two.
Having Madsen on the dance floor at your prom would be sure to clear it out in the blink of an eye. His dance moves are legitimately painful to watch.
The only positive that could come from inviting Madsen to your prom is the fact he could give you a free Spanish lesson.
Brandi Chastain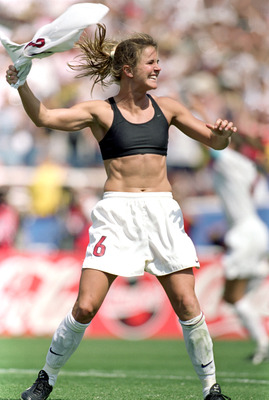 Jed Jacobsohn/Getty Images
Taking Brandi Chastain to prom would be a very uncomfortable evening.
Every other guy there would be asking her to take her shirt off and relieve her Olympic moment. It seems reasonable that she would decline to do this at a high school prom.
That is unlikely to dissuade teenage boys from asking, however. You would probably have to leave early because your classmates would make prom very embarrassing.
Cristiano Ronaldo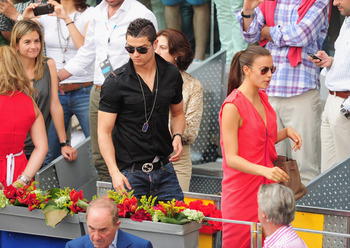 Mike Hewitt/Getty Images
Go ahead and ask Cristiano Ronaldo to prom.
The Real Madrid man is going to say no. It might be because he is too busy hooking up with Paris Hilton and countless other dimes across the globe.
Even if CR7 did say yes, you would probably still end up missing your prom. The Portuguese goalscorer seems like a person who takes an exorbitant amount of time to get ready to leave his house.
Chances are he would not pick up to go to the prom until after it had ended. It is just not worth it in the end.
Kimbo Slice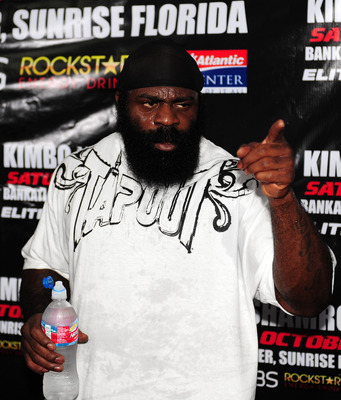 Kimbo Slice's has gone from MMA to boxing in an attempt to revive his career.
Robert Laberge/Getty Images
Kimbo Slice looks like a homeless version of Rick Ross, who is in marginally better shape. He is also should never be asked to go to a high school prom.
His time at your prom would likely mirror his career. He would pick a bunch of fights with some small, scrawny students and get rolled over the minute someone who knew how to fight stood up to him.
Inviting Slice to your prom would lead to a ton of carnage and, ultimately, embarrassment. You two would have to shamefully sneak out the back door.
There are also some legal ramifications of a grown man fighting teenagers that may have to be taken under consideration as well. Long story short, you would have to look for a new school.
Delonte West
Unless you want Delonte West to become your new stepdad, do not ask him to prom.
West will simply use the invitation to get with your mother. It is a story LeBron James knows all to well.
Chances are West drops you off at prom and then sneaks back to be with your mom. It would undoubtedly be the worst prom ever.
Keep Reading