NFC North Mailbag: Letters from the Frozen North
May 11, 2012

Welcome to another edition of Letters from the Frozen North—your NFC North Mailbag.
You can always always hit me up on Twitter or email me at agarda@bleacherreport.com every Friday or anytime throughout the week. Just tag the subject or tweet #NFCNmailbag.
Let's get going.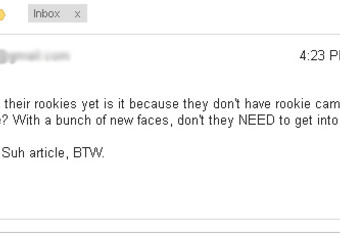 Well Malcolm, I wouldn't jump to any conclusions—yet. Just because none have been announced doesn't mean they aren't talking or that for some reason haven't been announced.
That said, by now you'd expect someone to have signed the line that is dotted. For a rebuilding team, yes, the ideal scenario is to have everyone (or close to it) at minicamps and workouts. The sooner they get with the team the sooner they can work on learning what they need to.
I have to wonder if Matt Kalil might be the holdup—that despite the rookie wage scale, everyone is waiting to see what he makes and then basing calculations off of that.
Don't worry quite yet. Ask me again in two weeks and if it's the same status, then we'll worry.
For now, Adrian Peterson is running, there's a new approved Stadium plan and life for Vikings fans is good.
Also, glad you liked the Bruce Banner shout-out.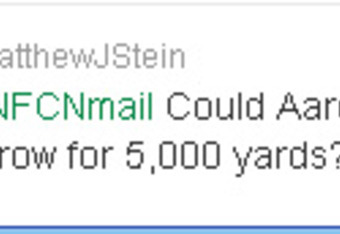 That's a great question Matthew, and in today's NFL, the answer is absolutely. That said, I also think it unlikely.
If I had to pick an order of possibility I believe it's Stafford, Rodgers and Cutler, though again any and all are capable. I believe Stafford is the best chance by a nose because of several reasons. One, I have a suspicion the run game could let them down again, meaning more passes just like 2011.
Second, I think the Lions are most likely to still be fighting for a playoff spot come the end of the season, which means while a guy like Rodgers is usually sitting, Stafford will not.
Third, he's done it before and his arm didn't fall off. That's not a scientific formula or anything but it is a fact.
Rodgers is capable of it, but the offense—while still largely pass first—is better balanced than Detroit's. He's also more likely to sit a game out.
Why Cutler at the third spot? I believe that while he will total a great deal of yards, two new receivers may have the Bears offense start a bit slow out of the gate and this is a team who has two great running backs. They WILL run the ball and that will limit Cutler's total.
On another note, I said it last year and I say it again—we could very well see three NFC North teams in the playoffs this year.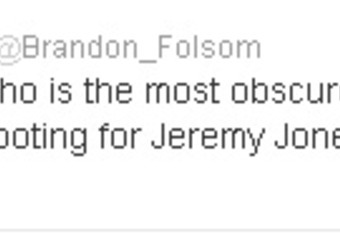 Brandon I could name all sorts of guys I think will make the teams who were priority free agents but the obscure thing is a challenge because...... well they're obscure.
I think for the Vikings, it's CAL defensive end Ernest Owusu. He looks solid on tape, is very strong and pretty fast. For Green Bay, Drew Vanderlin a defensive end from Michigan Tech is my pick. He's a local kid so it makes a great story.
Here's what I wrote about him on my Free Agent post:
Vanderlin is a really nice story—a Green Bay kid getting a shot with his favorite team growing up. It took him a while to get through school as he redshirted his freshman year and then lost a year to an ACL tear. He was relatively productive at Michigan Tech, but isn't really anything spectacular athletically. He's reportedly a hard-worker, though, so perhaps his will can carry him to a roster spot or at least a practice squad placement.
For the Lions, I like Kentucky linebacker Ronnie Sneed, and for Chicago I'd say you were spot on with Jones and think James Brown, the offensive lineman from Old Dominion could sneak in as well.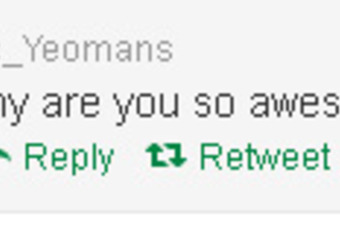 That's a great question man. Practice.