Five NFL Players That Could Be Given Bigger Roles This Season
May 11, 2012

Nick Laham/Getty Images
Free-agency moves and decisions in the draft, questionable or otherwise, have primed certain players for even bigger roles this season.
There is no doubt that Benjarvus Green-Ellis can expect an expanded workload now that he has joined a team likely to place more value on his talents as a runner, rather than as a pass-blocker. Here are five players set for bigger roles in 2012:
Robert Mathis, Indianapolis Colts
Robert Mathis is set to emerge from Dwight Freeney's considerable shadow this season, as the pair transition to outside linebackers in Chuck Pagano's hybrid 3-4 scheme. Mathis has the body type to be a more immediate success in the role than Freeney.
After excelling in a situational role last season, expect Mathis to be even more productive and overtake Freeney as the Colts' chief pass-rush threat in the new system.
BenJarvus Green-Ellis, Cincinnati Bengals
It's a reasonable bet that Green-Ellis can expect more carries in Cincinnati than he ever got with the New England Patriots. The durable, between-the-tackles runner can become the focal point of the Bengals' ground game and the ideal complement to Andy Dalton and A.J. Green.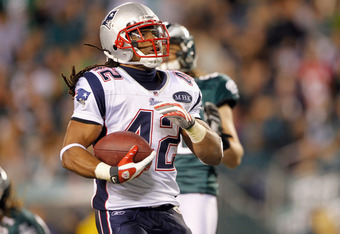 Rich Schultz/Getty Images
Marvin Austin, New York Giants
After sitting out his rookie season with an ACL injury, defensive tackle Marvin Austin is expected to be a key contributor for the New York Giants this season. Despite adding veteran Shaun Rogers to the interior rotation, the Giants will be expecting the 6'2" 312-pound Austin to quickly become a disruptive 3-technique and help improve Perry Fewell's defense.
Dominique Rodgers-Cromartie, Philadelphia Eagles
The Philadelphia Eagles felt comfortable trading Asante Samuel, because they can simply put Dominique Rodgers-Cromartie in his place. The ex-Arizona Cardinal is a better fit for the press man-to-man coverage techniques favored by defensive coordinator Juan Castillo.
Playing across from the superb Nnamdi Asomugha, only increases the likelihood of Rodgers-Cromartie seeing more action this season.
Josh Morgan, Washington Redskins
Josh Morgan has an excellent chance of becoming a vital contributor in the Washington Redskins' Robert Griffin III-led offense this season. Mike Shanahan recently indicated that Morgan will join fellow free-agent acquisition Pierre Garcon and youngster Leonard Hankerson, as the Redskins' three main weapons at the wideout position.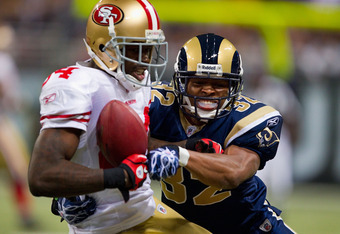 Dilip Vishwanat/Getty Images
Morgan was largely used as a third receiver during his time with the 49ers. He is a resourceful possession receiver, particularly adept at attacking the middle of a defense. Those attributes will make Morgan invaluable to a passing game directed by a rookie quarterback.
Conclusion
Expect each of these players to see plenty of action for their teams this season. The likes of Rodgers-Cromartie and Morgan are under the most pressure, with their respective teams having cleared out incumbents to make room for them.
Mathis can determine the success of the new-look Colts defense, while Austin will benefit from being surrounded by talented, veteran supporting casts.