Utah Jazz: Positions They Must Shore Up This Offseason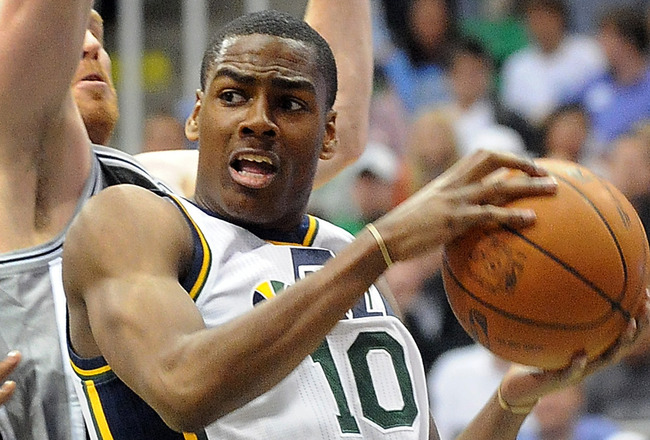 Steve Dykes/Getty Images
Ask any Utah Jazz fan and you will find the vast majority of them are incredibly proud of the steps this young team took this past year.
After a tumultuous 2010-2011 campaign, Utah was able to find success with a new coach and a lineup of mostly young and unproven players.
Most NBA analysts peg the Jazz as contenders in a few years. While they are currently a good team, a few minor tweaks could pay dividends this offseason. They are already stacked in the frontcourt, so these are the positions they need to spend quality time shoring up in the offseason.
Point Guard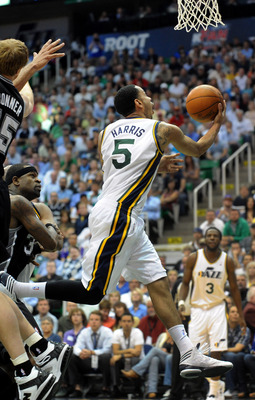 Steve Dykes/Getty Images
Point guard is the most obvious and glaring need for the team out of Salt Lake City. Devin Harris, while a decent player, has not got it done for the team and should be finding his way out of Utah sooner rather than later. His horrid play in the postseason was the final nail in his coffin.
There will be a number of options available in the free-agency market, with Goran Dragic, Kirk Hinrich and Andre Miller being the most attractive options. The Jazz should be looking for a quality passer rather than a shoot-first point guard. Earl Watson and Jamaal Tinsley can man things well off the bench.
The Jazz could also consider trading either Paul Millsap or Al Jefferson for a quality point guard.
Either way, the Jazz are in dire need of a consistent floor general to find shots for their dominant big men.
Shooting Guard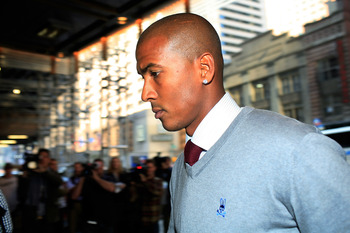 Patrick McDermott/Getty Images
All signs point to Raja Bell finding his way out of Utah this offseason. If that is the case, the Jazz will be in sore need of some help at the 2-position.
Alec Burks is still unproven and Gordon Hayward is generally a natural 3. While Hayward can still play some time at the shooting guard position, the Jazz are going to need much more help if they hope to contend any time soon. Gordon is too inconsistent of a shooter.
What the Jazz need most from this position is solid three-point shooting. Raja Bell, at one point, was known for his deadly outside shot, but has cooled off in recent years. And while D-League call-up Blake Ahearn is a decent shooter, the Jazz should try to find someone who's a little more proven in this league.
There's bound to be a veteran shooter in the free-agency market who the Jazz can convince to sign with them in the offseason. If that's not the case, they can hope to pick up a sharp-shooter in the deep 2012 NBA draft.
Veterans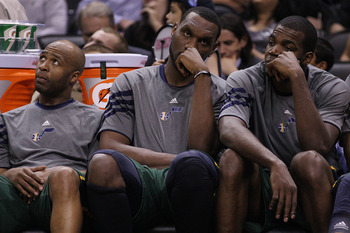 Ronald Martinez/Getty Images
Veteran leadership is something the Jazz will be in sore need of next year if they hope to have any success in playoff games against teams like the Thunder, Lakers or Spurs.
They had a fair amount this year in Jamaal Tinsley and Josh Howard. Al Jefferson and Paul Millsap are considered veterans but don't have near enough playoff experience to truly help out the young players on this roster that desperately need to learn to compete when the postseason rolls around.
The Jazz need to consider bringing in some playoff-savvy and locker-room leaders this offseason.
Keep Reading

Utah Jazz: Like this team?