UFC on Fuel TV 3: Fight Card, Predictions and More
May 11, 2012

With so much going on in mixed martial arts right now, if you blink you will miss the third UFC on Fuel TV spectacular on Tuesday night, live from Fairfax, Virginia and a main event featuring Chan Sung Jung vs. Dustin Poirier. 
The Korean Zombie, as Sung Jung is known, is looking to keep his upward momentum going. He has won his last two fights, including his UFC debut against Mark Hominick at UFC 140 last December that lasted all of seven seconds. 
Poirier just keeps rolling along, whether he is fighting in WEC or UFC, it doesn't matter. He enters this fight with a 12-1 record and five consecutive wins. His last two victories have come via submission, and another impressive victory is expected to put him in title contention. 
Where: Patriot Center in Fairfax, Virginia
When: Tuesday, May 15 at 8:00 p.m. EST
Watch: Fuel TV
Fight Card
Main Card
Featherweight Bout: Chan Sung Jung vs. Dustin Poirier
Welterweight Bout: Amir Sadollah vs. Jorge Lopez
Lightweight Bout: Donald Cerrone vs. Jeremy Stephens
Bantamweight Bout: Yves Jabouin vs. Jeff Hougland
Light Heavyweight Bout: Igor Pokrajac vs. Fabio Maldonado
Middleweight Bout: Jason MacDonald vs. Tom Lawlor
Preliminary Card
Lightweight Bout: Cody McKenzie vs. Marcus LeVesseur 
Middleweight Bout: Brad Taveras vs. Dongi Yang
Lightweight Bout: T.J. Grant vs. Carlo Prater
Lightweight Bout: Rafael Dos Anjos vs. Kamal Shalorus
Bantamweight Bout: Jeff Curran vs. Johnny Eduardo
Bantamweight Bout: Alex Soto vs. Francisco Rivera
Sung Jung's Keys to Victory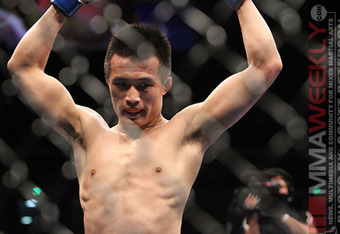 Control the ground; don't get caught trading punches with Poirier.
The Korean Zombie's best shot at winning this fight is by taking it to the ground, controlling the mat and working Poirier over. He is most effective fighting for submissions and using strikes to work the ground. 
Poirier's strength is standing and trading, though he does have a good submission game. Sung Jung needs to avoid the temptation to exchange punches with Poirier from the stand-up. He has a strong chin and can take a punch, but it is not conducive to sustained success in this fight. 
Poirier's Keys to Victory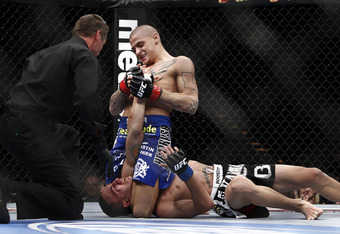 Don't let Sung Jung get ground control; mix takedowns in with striking.
Poirier is a more complete fighter than Sung Jung; he has better striking, power and a good ground game with a vast array of submission holds at his disposal. He needs to use all of his strengths in this fight to overcome the lightning quick Korean Zombie. 
As long as Poirier doesn't get cocky and allow Sung Jung to get control on the mat, he has a great chance to at least earn a decision victory because he is the better all-round fighter. 
What They Are Saying
Poirier certainly has respect for all that Sung Jung has accomplished in his career, but that doesn't mean he sees himself in a vulnerable position simply because of the constant-attack style that the Korean Zombie uses. 
From MMA Fighters.com:
I really see him having a tough time of getting him down so I think that's gonna be up to me. I think I might be able to use my wrestling a little bit better than he can to dictate where the fight takes place. Just because a guy does a Twister, I'm not 100% convinced that he's a brilliant jiu-jitsu practitioner. I'll find out when we get in there and start moving around.
Given the strength of Poirier is his jiu-jitsu, Sung Jung is going to need every bit of that forward motion to keep up with him in this fight. 
Undercard Fight To Watch: Donald Cerrone vs. Jeremy Stephens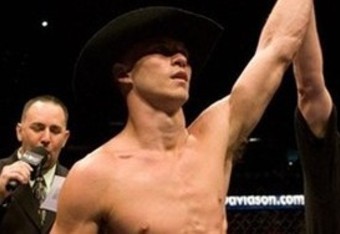 Cerrone was on his way to a lightweight championship fight before losing to Nate Diaz at UFC 141, but his lightning quick style and unique approach on offense makes him one of the most dangerous fighters in the division. 
Stephens has had mixed results throughout his UFC career, seemingly changing wins and losses virtually every time out. He wants to stand and trade with anyone standing on the opposite side of the cage, and his power makes him scary against anyone he goes up against. All it takes is one punch to change everything. 
Main Event Prediction
While I would be shocked if the fight is bad, or even mediocre, Poirier's time in the spotlight is rapidly approaching. He is going to get a championship fight as soon as this match is over. 
Poirier wins via fourth-round TKO