Josh Beckett's 'Golf Gate' and 5 Signs Bobby Valentine Still Has No Control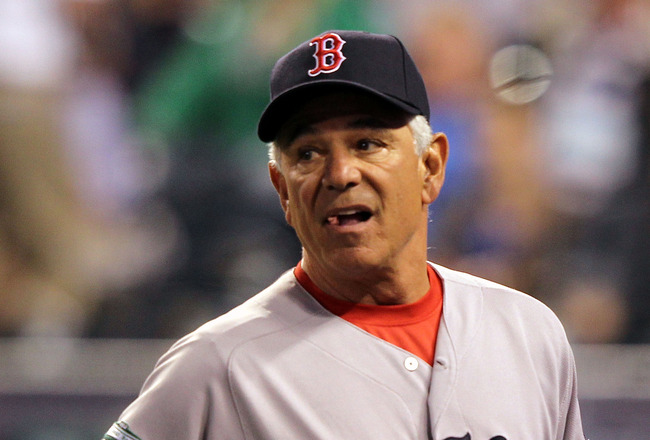 Jamie Squire/Getty Images
Following their huge pennant race collapse in 2011, the Boston Red Sox made some changes when it came to their management.
Terry Francona was fired and the Red Sox brought in Bobby Valentine to try to right the ship. Through the first 30 games of the 2012 season, that has certainly not been the case.
The Red Sox have posted just a 12-18 record, and they are sitting in last place in the American League East. They have had to deal with a few incidents already this season, and it seems like Valentine is not in complete control of his team.
Valentine Calls out Kevin Youkilis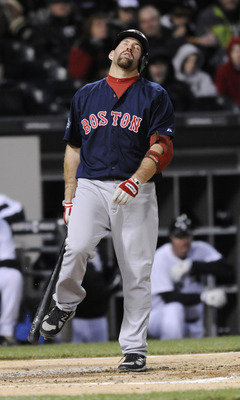 David Banks/Getty Images
Kevin Youkilis began the year on a cold streak and Bobby Valentine had something to say about it. According to Alex Speier of WEEI, Valentine questioned if Youkilis was both physically and mentally prepared this year.
This is not something that a manager should be saying publicly about one of his team's top players during the opening weeks of the season.
Dustin Pedroia Speaks out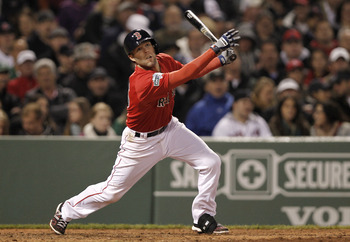 Winslow Townson/Getty Images
Following Bobby Valentine's comments about Kevin Youkilis, Dustin Pedroia made his feelings about the incident known.
Pedroia was openly critical of what Valentine had said about his teammate, according to Tom Caron of NESN. If Valentine continues to turn some of his players against him, then the Red Sox will be in for a very long season.
Josh Beckett's "Golf Gate"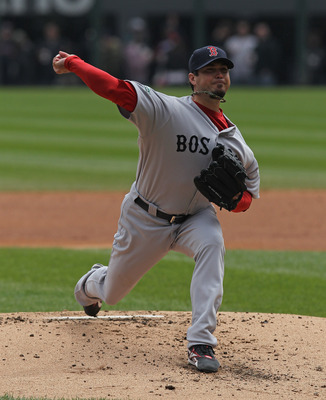 Jonathan Daniel/Getty Images
During a team's off days, some of the players like to go out of the golf course and play 18 holes. There is usually no problem with that.
However, Josh Beckett went and played golf just two days before he was scratched from a start for having stiffness in his right lat, according to 98.5 The Sports Hub (via ESPN). If Bobby Valentine had control of his team, then he would have been able to prevent the injured Beckett from playing golf.
The Red Sox's Record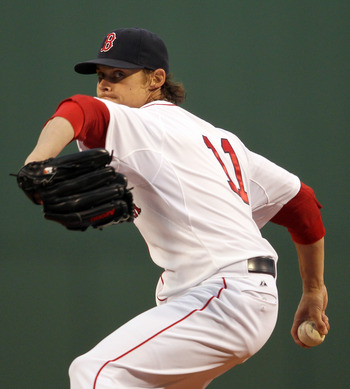 Jim Rogash/Getty Images
After being in the playoff race until the last day of the season in 2011, most people expected that the Red Sox would once again contend for a spot in the playoffs this year.
Through the early parts of the year, that is certainly not looking like the case. Boston Red Sox players have been performing poorly. This could be because they are uncomfortable under their new manager.
Valentine Is Making Poor Choices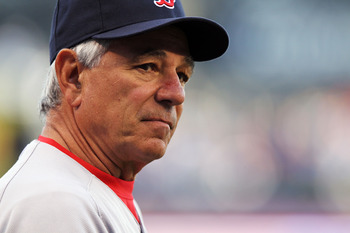 Jamie Squire/Getty Images
One of the reasons why Bobby Valentine was so popular during his tenure with the New York Mets was because he was able to do a great job of managing the game.
After years away from the MLB, it appears as if Valentine has lost some of that talent. Ken Rosenthal of FOX Sports believes that Valentine has been out of touch this year. One example of this is Valentine leaving Franklin Morales in for too long against the Texas Rangers, according to Steven Krasner of ESPN Boston.
Valentine has to be able to make the right on the field decisions if he has any chance of gaining control of the Red Sox.
Keep Reading

Boston Red Sox: Like this team?