Brock Lesnar, John Cena, JBL and Latest WWE News from Ring Rust Radio
May 10, 2012

Jacob de Golish/Getty Images
Ring Rust Radio is the best wrestling show on the radio, and this week was no different. With strong opinions on Lord Tensai, Brock Lesnar, John Cena and more, this is where you need to get all of your weekly WWE nuggets.
Bleacher Report featured columnists Michael Cahill, Brandon Galvin and Donald Wood give the lowdown on all things going on in the wrestling world.
Former WWE Champion John Bradshaw Layfield "JBL" brought his inside knowledge to all the wrestling talk. The Ring Rust Radio crew gets down to the crux of the wrestling business with the future WWE Hall of Famer.
With another unpredictable episode of Ring Rust Radio in the books, you can't afford to miss another second of the action. Catch us LIVE every Tuesday at 7 p.m. ET (some language NSFW) or follow us on Twitter @RingRustRadio and we may just read your questions and comments LIVE on the air! You can also email us now here: RingRustRadio@Yahoo.com.
(Some language NSFW.)
Upcoming Guests
May 15—Diamond Dallas Page
Former WWE Champion John Bradshaw Layfield Interview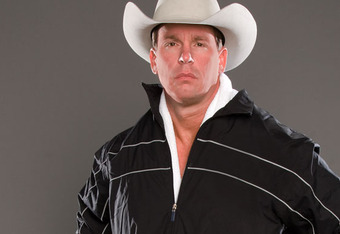 One of the greatest WWE wrestlers in the past 20 years, John Bradshaw Layfield was kind enough to grace Ring Rust Radio and talk about his career and post-WWE journey.
Question on Everybody's Mind: Did JBL give Ring Rust Radio legitimacy?
Just like the WWE is trying to do with Brock Lesnar, RRR brought in JBL to give us the rub. After talking about Ron Simmons, his feud with Paul Heyman and the good he is doing in Bermuda to help children in need, JBL talks about if he would consider a return to WWE.
Ring Rust Radio's Take
As much as the fans want to see a star like JBL back in the WWE, there are no immediate plans to bring him back. With that said, the former WWE champion is not opposed to a final run. We at RRR think that would be just fine.
Bleacher Report Insider Scoop: Seven Summits for Kids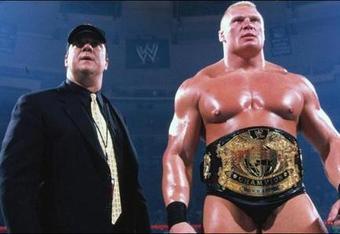 WWE Chatter With Justin LaBar
While it only feels like the other weekend, Extreme Rules is in the rear view and Over the Limit PPV is already almost here. WWE insider and Bleacher Report's own Justin LaBar brings his unique take to the already wild RRR banter.
Question on Everybody's Mind: What is Lesnar and Heyman's future with WWE?
After finally coming down off the buzz of seeing Heyman back in the WWE, it's time to analyze where the WWE goes next with the biggest stars in the company. We answer what's next for Lord Tensai, Lesnar, Cena and more!
Ring Rust Radio's Take
With wild opinions and polarizing personalities, LaBar and the boys of RRR tear the WWE house down again. Add in conspiracy theories galore, and this is a can't-miss segment.
Bleacher Report Insider Scoop: John Cena the Biggest Star WWE's Ever Had?
TNA Wrestling, Indy Wrestling Minute and More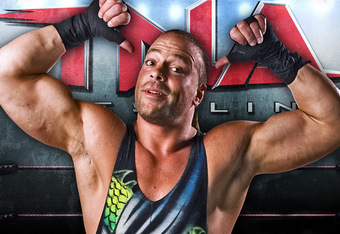 With a wild weekend of wrestling on the horizon, the talk has been as much on other promotions as it has been the WWE. The TNA and Ring of Honor PPVs are both looking better than ever before and it's time for the fans to get involved.
Question on Everybody's Mind: Is there hope in other promotions?
Starting with Ring of Honor, the Border Wars PPV that will happen Saturday night will be amazing. With great matches all around, it will be matched in talent by TNA's Sunday event. The duo of shows will make every wrestling fan happy.
Ring Rust Radio's Take
Even the toughest wrestling fans to impress in Michael Cahill and Brandon Galvin agree that both cards have the potential to be great. With a potentially great wrestling weekend on tap, this could be something we never forget!
Bleacher Report Insider Scoop: Kevin Steen's Final Thoughts Going into BORDER WARS!
Check back for more on the World Wrestling Entertainment as it comes, and visit Bleacher Report's Wrestling Page to get your fill of WWE/TNA. For more wrestling talk, listen to Ring Rust Radio for all of the hot topics you just can't miss (some language NSFW).