What Were They Thinking? Baseball's Worst Hair, Part Two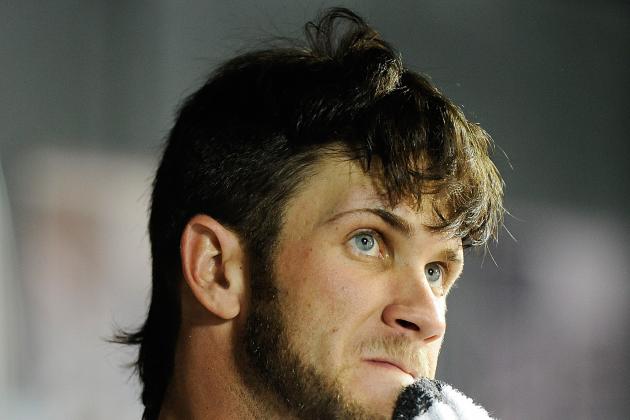 Patrick McDermott/Getty Images
Why'd the chicken cross the road? To get to Bryce Harper's head.
There's a time for everything; that includes haircuts. Baseball players ostensibly could care less about what's on their head, or face. It's not their job to worry about fashion. It is also not their job to carelessly influence it.
Ballplayers, as role models for youth and as heroes for young and old, need to start taking their follicle-aesthetic far more seriously.
The days of the Rollie Fingers curler and Pete Rose's bowl-cut are long gone, but the trend of horrendously incorrect hairstyle selection has continued into the present.
Like any social disorder, the afflicted can only begin to change the problem after identifying it. By calling attention the following six abominations, I hope to open doors to a future free from offensive hairdos on the diamond.
Here's a look at baseballs six worst haircuts, hairdos—whatever you want to call it.
Begin Slideshow

»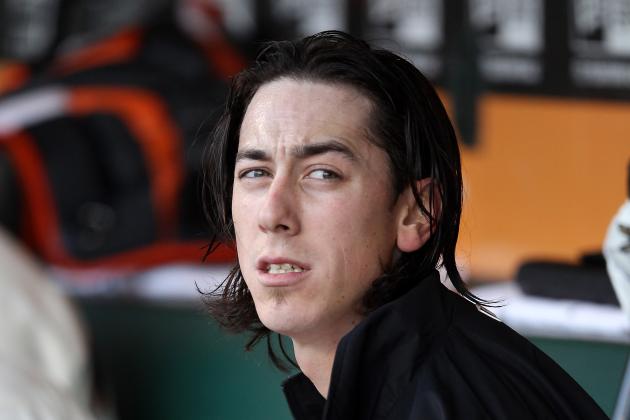 Ezra Shaw/Getty Images

It just isn't working.
Some men look good with long hair. Not many.
It's increasingly difficult for those of us who have seen The Avengers or Thor to distinguish Tim Lincecum from the Norse God and the sniveling villain, Loki. I find myself waiting for Chris Hemsworth to show up wearing a red cape and wielding a big hammer.
There is something very unbecoming of his dark mop, and something very 1991 about it. I might take his appearance seriously if he didn't remind me of a condescending record-store employee.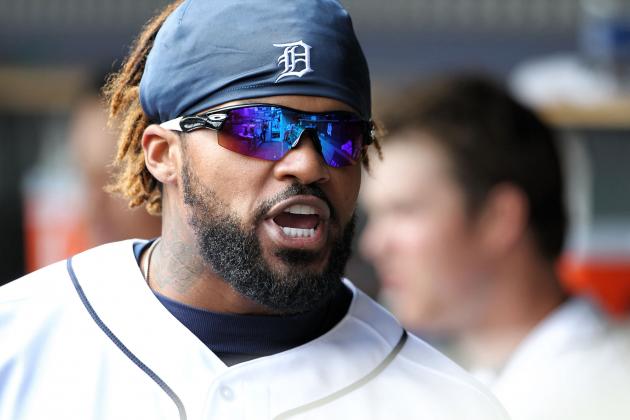 Leon Halip/Getty Images

When Prince Fielder was presented to Detroit by GM David Dombrowski and owner Mike Ilitich, perhaps they'd asked him to tone it down a bit. He showed up in cornrows, which at the time seemed like a bad idea.
Then spring training started, and in comparison to his cornrows, the idea got even worse.
Idea One: dreads. This isn't a bad idea. It is a good look for many ballplayers, not all.
Idea Two: blonde dreads. This is a bad idea. A really bad idea. Perhaps one of his worst.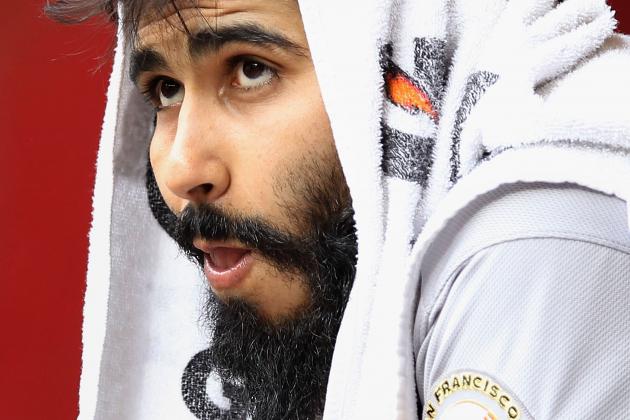 Christian Petersen/Getty Images

A beard is a beard, right? But there's something wrong with Romo's. I'm not quite sure what it is.
It's like when you get into your car in the morning on the way to work, and something's not quite right. You're not sure what it is. Maybe you're forgetting something; maybe it's Saturday; maybe you left the stove on.
You can't figure it out, but you know that something is wrong.
That is the situation with Romo's beard. I understand and appreciate the "let-it-grow" look, but Romo doesn't seem to have the face for it. He might look better (respectable) with a neatly trimmed goatee.
Or maybe not.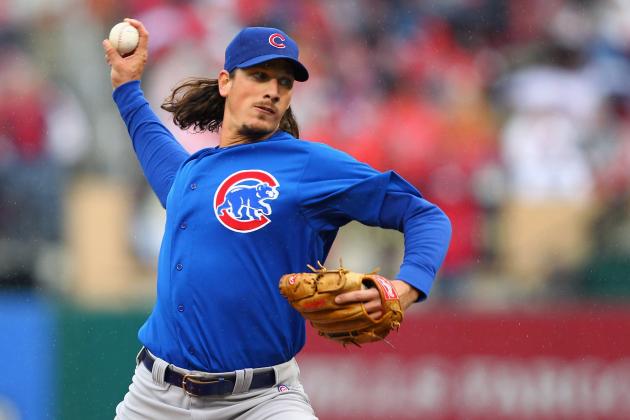 Dilip Vishwanat/Getty Images

This is horrendous. The Cubs simply cannot allow this. With all of their non-fashion related struggles, the Cubs shouldn't let Samardzija take the field looking like the backup guitar player in a Megadeth tribute band.
Everyone remembers when Johnny Damon was traded to the New York Yankees, and Yankees brass asked him to cut his hair and beard. Perhaps the Cubs could institute a standard like this for their organization.
Maybe not demanding that all players are clean-shaven and short-haired, but at least that all players don't look like Mark Borchardt.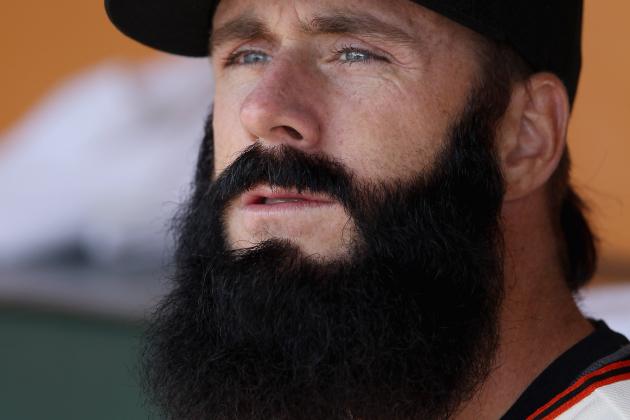 Ezra Shaw/Getty Images

I know, he's injured, but at least while he's convalescing he can get attention for something.
Again, this works on some guys, I guess. But in Brian Wilson's case, this is an unmitigated disaster. The beard literally looks fake. It looks stiff and uncomfortable. Is he dyeing it black?
Someone needs to tell Brian Wilson that the Civil War is over. It has been over for more than 140 years. It's time to let it go.
This falls into the category of "needs help."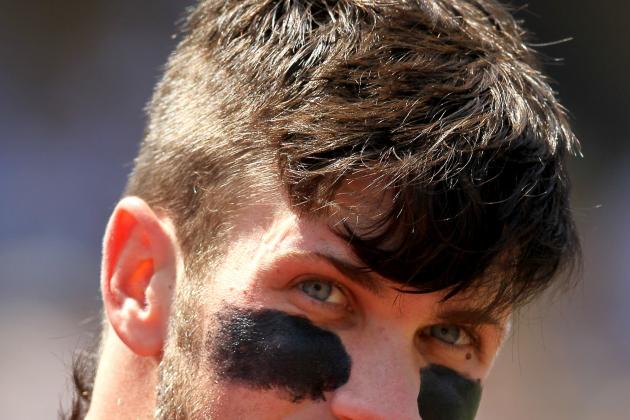 Stephen Dunn/Getty Images

Does Harper have absolutely no family and no friends? It's hard to believe that anyone who cared about this young man would let him do this to himself.
Now that he's in the bigs, he should have enough money to start getting his haircut professionally. This looks like a job done by an apprentice at Bozo the Clown Cosmetology Institute.
It's looking like Harper will live up to all the hype he's generated over the past three years, but his hair is living a separate life, on top of his head.