Boston Bruins' Free Agents: Who Stays, Who Goes, Who Is Trade Bait?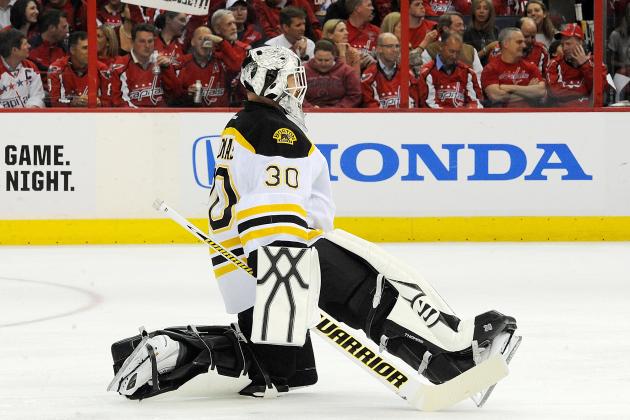 Patrick McDermott/Getty Images

A tough ending to the 2011-2012 campaign have left Bruins' fans a bit sour.
Now, with the season behind them, the front office must make some difficult decisions regarding personnel to help the B's get back to the Stanley Cup Finals in 2012-2013.
Although the Bruins don't have very many free agents, this roster could look quite different to open the season depending on the direction Peter Chiarelli and Co. want to go in.
Here is a look at some potential players who could be staying or on their way out of Beantown.
Begin Slideshow

»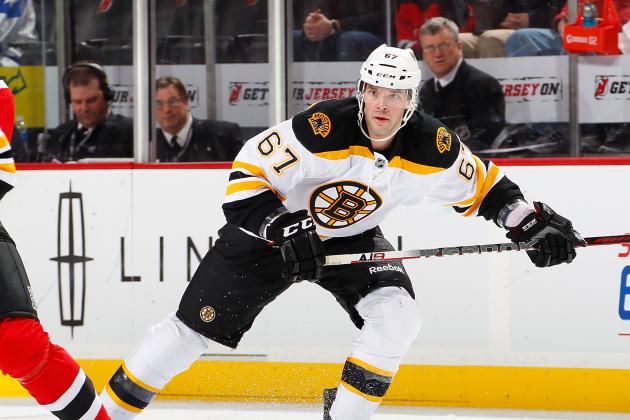 Paul Bereswill/Getty Images

Benoit Pouliot
After signing a one-year deal with Boston last off-season, Pouliot impressed in his first season in the Black and Gold.
Although Pouliot hasn't lived up to the hype in his career, he has proven himself as a productive third-line winger on the Bruins and could provide some scoring next season.
Don't expect Pouliot to get a long-term deal, but the Bruins could certainly use the former Montreal Canadian back next season.
Tuukka Rask
Rask is a restricted free agent, meaning the Bruins can match any offer by another team or get compensatory draft picks in return.
Rask figures to be the goaltender of the future for the Bruins and should be rewarded with a long-term deal this off-season.
With an aging Tim Thomas, it is vital for the Bruins not to let Tuukka walk out the door.
Chris Kelly
Kelly was a key contributor to the 2012 Cup run for the Bruins and would serve as a quality third-liner next season for Boston.
The Bruins acquired Kelly from Ottawa last season at the trade deadline and Kelly fit in immediately. Kelly is also a great presence in the locker room and would be sorely missed by the Bruins.
Daniel Paille
Claude Julien loves the fourth-liners.
That's why I envision Paille staying with this club for at least another season. Paille brings a lot to the table on the fourth line.
He is tough, physical and can score the occasional goal. He plays hard and doesn't try to be fancy. With contributions to the penalty kill, Paille could prove to be a great commodity in 2012-2013.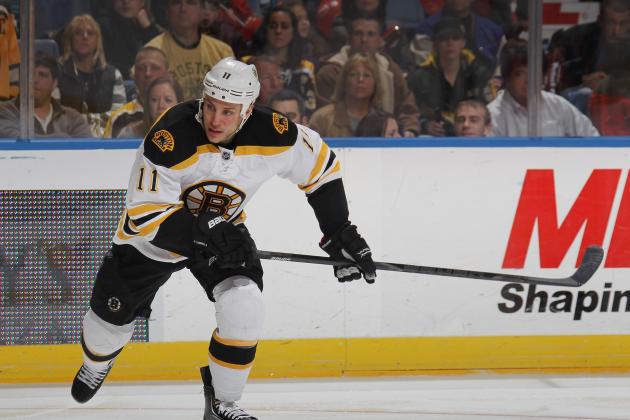 Bruce Bennett/Getty Images

Gregory Campbell
Unfortunately, there has to be some changeover in this team, and Gregory Campbell could find himself on the outside looking in.
Campbell has been the ultimate teammate in his time with the Bruins and has done everything Claude Julien has asked of him.
Campbell provided valuable time on the penalty kill and boosted team morale time and time again with his fourth line mates. However, not everyone can stay and Campbell could find himself ousted by one of the younger players such as Jordan Caron.
Brian Rolston
Rolston provided some timely play at times after being acquired at the trade deadline this year, but his contributions might be too little to earn another contract from the the Bruins.
Rolston is getting up there in age, calling into question whether or not he would be of value to a rather youthful Boston roster next season.
Greg Zanon/Mike Mottau
Zanon and Mottau were the other Boston acquisitions at the deadline for the B's and don't seem to have a bright future in the Black and Gold.
Mottau found himself as a healthy scratch most of the time and while Zanon provided some toughness, youngster Dougie Hamilton could be coming up to take his place on the blue line.
Expect Chiarelli to try to replace these two with Hamilton and another solid, veteran defenseman.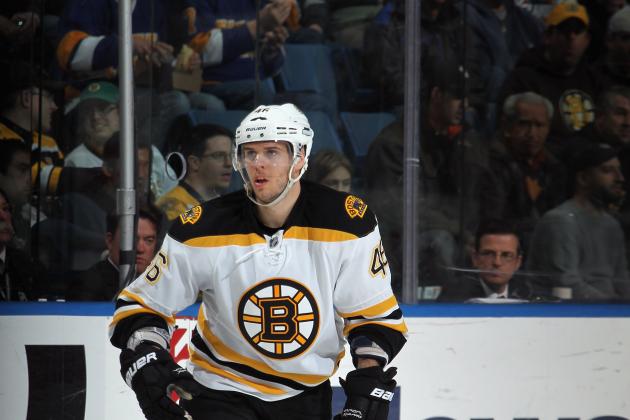 Bruce Bennett/Getty Images

David Krejci
There is no question David Krejci is a very talented player. However, he has disappeared for long stretches of time in Boston and his inconsistency has prevented him from being a top-line talent for the Bruins.
Krejci is still a young player with talent, which could be enticing to some teams looking to pick up a quality forward. Krejci could be used in a package with another player to bring the B's a bonafide top-line talent who has a proven track record of being reliable when called upon.
Tim Thomas
Perhaps the biggest story of this off-season will be what the Bruins do about Tim Thomas. Do they keep him for the last year or try to trade him and get a younger player in return?
Thomas still played at a high-level in 2011-2012, but it is apparent that Tuukka Rask is the future in Boston. Thomas is also a 5 million dollar hit to the salary cap this season which could be used to lure a high-priced free agent in such as Zach Parise.
Thomas could be packaged with another player (say, David Krejci) and used in a block-buster deal to land a high-scoring forward.
Milan Lucic
Lucic is one of the more popular Bruins players and his departure would be difficult to explain to the fan base, but a trade might make sense for Boston.
Lucic didn't have the banner offensive year he did a season ago and has seemed to lose his willingness to bang bodies with anyone, anytime.
However he is still a "power forward" and would be attractive to a lot of teams around the league and could bring a nice return. If the Bruins feel they cannot resign him at this year's end, it might be worth exploring the trade options.