Jacksonville Jaguars: 5 Reasons Team Will Improve in 2012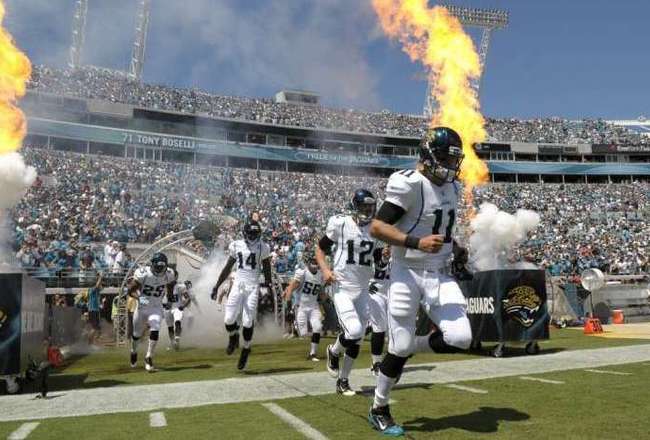 At the end of the 2011 season and a 5-11 record, it was apparent the Jacksonville Jaguars had lots of room for improvement.
The offense was awful. Their rookie quarterback showed little, if any, progression as the season advanced, the special teams were nothing to write home about and the coach seemed clueless at times, choosing to "stay the course," as opposed to change things up.
But 2011 seems but a distant memory.
For the Jacksonville Jaguars, 2012 brings the most anticipation since their inaugural season in 1995. This season brings with it a new owner, a new coaching staff, new players and a new attitude.
It is this combination of elements that will help the Jaguars improve on a lackluster 2011 season.
Keep Reading

Jacksonville Jaguars: Like this team?