New Orleans Saints and Bountygate: Roger Goodell Must Show Us the Evidence
May 9, 2012

Who Dat Nation, I would say that you have waited long enough.
Everyone is thinking the same thing: Hey, Roger Goodell—give up the goods!
I, mean, this is America, right? Usually the person that gets charged is informed of his rights and told of his crimes. After that usually comes the presentation of evidence and the verdict, right? (I'm no law expert, but I did watch Law and Order at a Holiday Inn Express last night.)
So, why isn't the same process being followed in this bounty scandal—or, for that matter, in any punishment that Goodell hands out?
In the new CBA, Goodell fought hard to keep his "final say" on punishments and appeals. In fact, that was one of the sticking points haggled over in the waning hours of the lockout. Goodell got his wish, and now it looks like that little addendum will disrupt labor peace not even a year into the agreement.
Goodell is hiding the truth like the U.S. government concealed the eight-hunt for Bin Laden . Eventually, the government buried that problem at sea, but it's going to be harder for Goodell to try and "sink" Bountygate.
Cris Carter has come out recently and stated that there were bounties when he played in the league. He also claims that he put "some change" on players for "protection." He excuses this past behavior by claiming that he was trying to keep himself and his family out of harm's way.
Well, if that's so, Cris, you would be great counsel for someone who hired a hit man to kill someone. "Just say you were protecting yourself."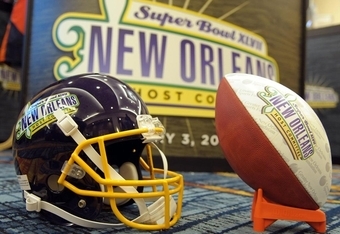 In the wake of Carter's "glowing" look into the bounty world, circa 1993, former Saints DL Anthony Hargrove has alleged in a declaration that he was forced to lie about a bounty program he says was conducted by then-Saints defensive coordinator Gregg Williams and current assistant head coach Joe Vitt.
Vitt has vehemently denied this and other bounty-related allegations. While acknowledging the existence of a "pay-for-performance" program (the label given to a team policy that rewarded players for big plays, hits, etc.), Vitt has denied that Saints players crossed the "white lines with an intent to maim."
Even with Hargrove's declaration, Goodell is operating only on hearsay—bitter ex-Saints employees and one certain videographer who threw a rock at the team in the form of an audio recording that was released without proper consent.
Yes, the audio has some graphic revelations, but to any player who has been in a locker room, Williams' comments were commonplace (give or take some terminology).
We live in a politically correct society, but still we are quick to persecute people in the court of public opinion. With how prevalent social media is these days, this court is even louder.
That leaves people wanting action now and leaves the "defendants" asking, "Why? What proof do you have?" Well, Goodell, I know a "nation" that would love to see the money trail.
P.S. Have fun at the Black-and-Gold Super Bowl next February, Roger.